In one of the walks in the park of the city of Nicosia (the capital of Cyprus), I saw a "strange" structure.
Coming closer, I was even more surprised.
Since I saw a sign that said it was an "Hotel" for insects!
I saw this for the first time!
This is a great idea!
In the photo you will see that some entrances are closed, someone has already settled there :-)
On the table they write that the Hotel is made for living, protecting and helping single bees, for spiders, moths and other beneficial insects.
These insects fight plant pests.
Maybe others will like this idea and serve as an example of caring for beneficial insects?
I will be very happy about it!
The photos I were taken with a Lenovo TAB 2 A10-70L tablet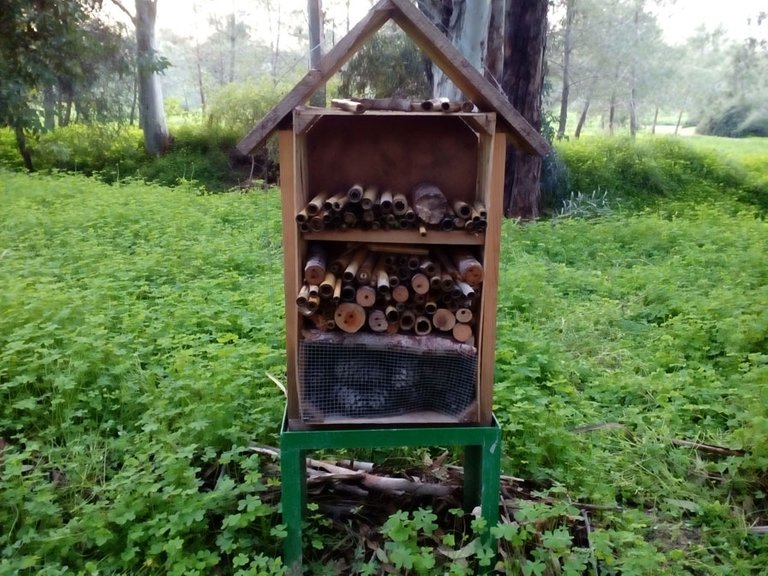 The birds tried to leave their autograph on the table :-)