I have been staying at the village house for more than a year now. I am spending most of my time creating content and doing housework because my workplace is currently closed due to the ongoing coronavirus epidemic. Sometimes I co-operate with my mother and father's work and spend some time in the vegetable garden they planted. As a result, my time is going well.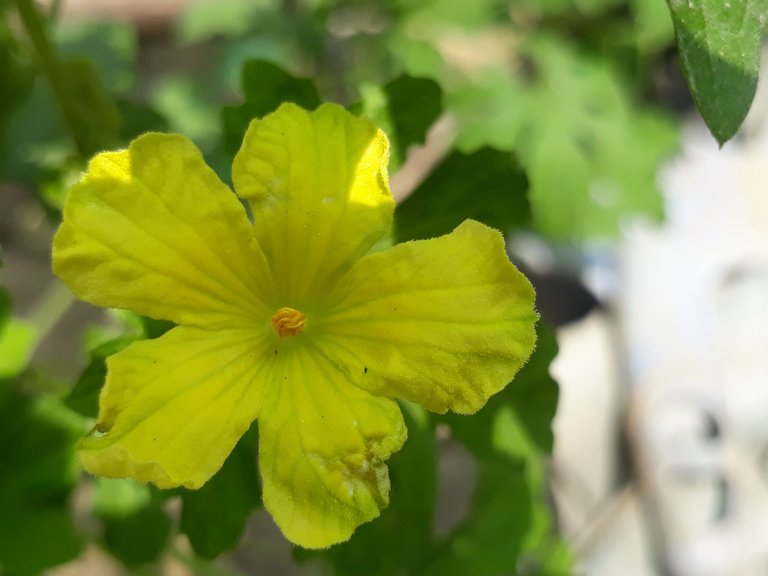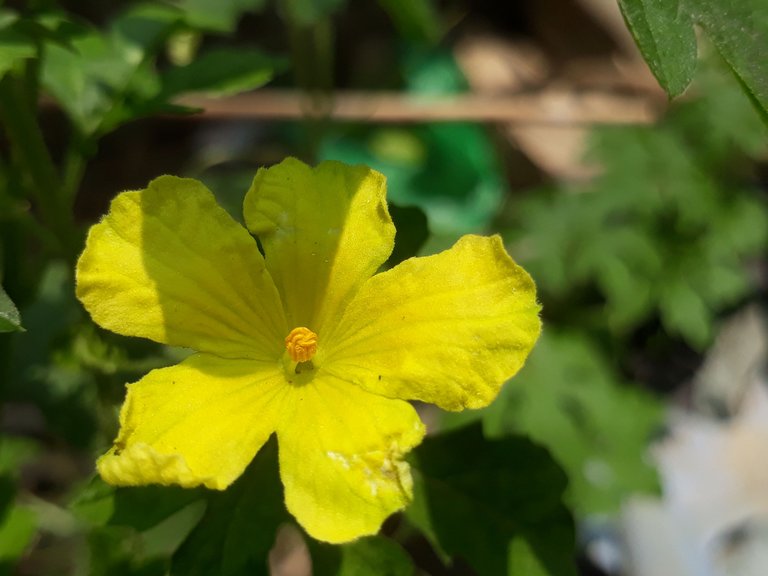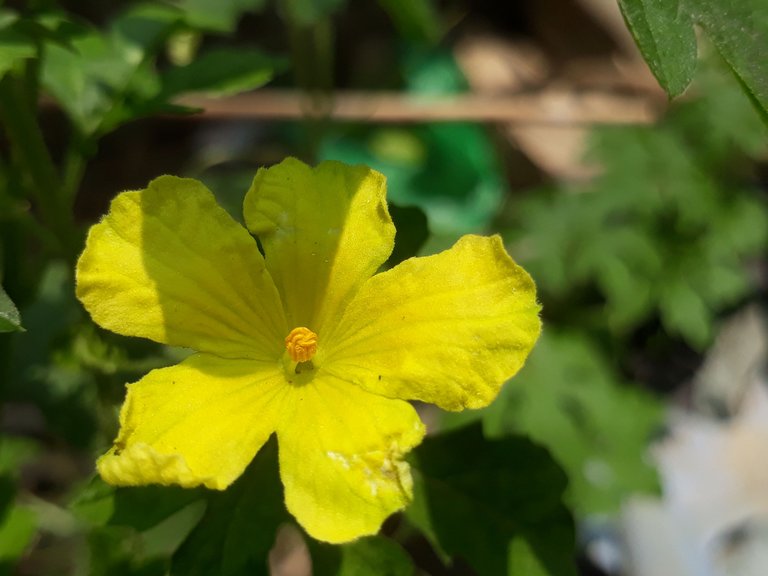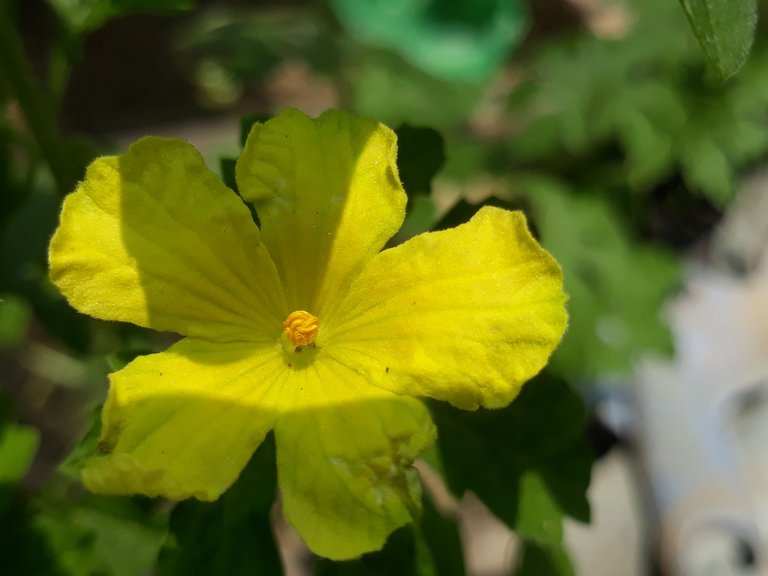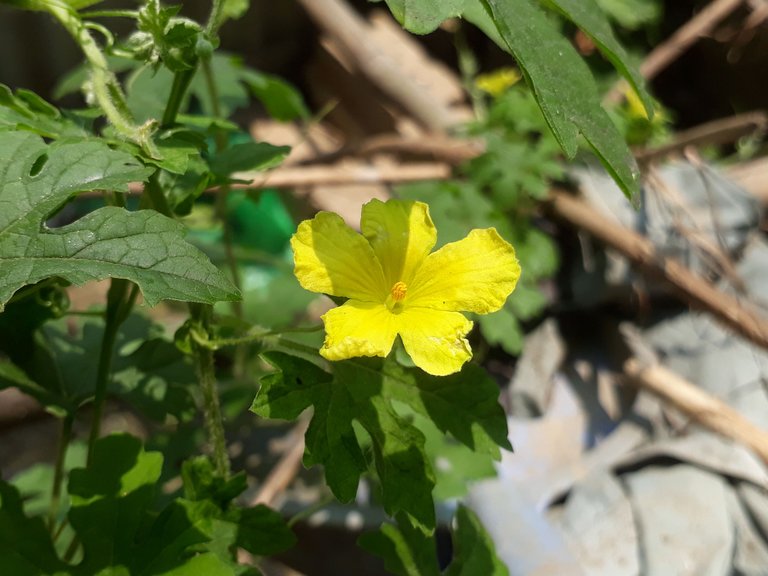 Since I am spending lazy time at home, I sometimes try to take care of the vegetable garden or the trees. So now there is a slightly different feeling towards the vegetable garden. So when I see a vegetable plant in a vegetable garden giving flowers or fruits, a kind of feeling of love is created in the mind and a smile appears on the face.
I like planting vegetables at home. Because it saves our money. I can also enjoy the taste of eating fresh vegetables from the garden. This is because most of the vegetables available in the market are not fresh and even some vegetables are given formalin or chemicals. So I like to eat vegetables from my own garden. So the method of cultivating vegetables works in a different way.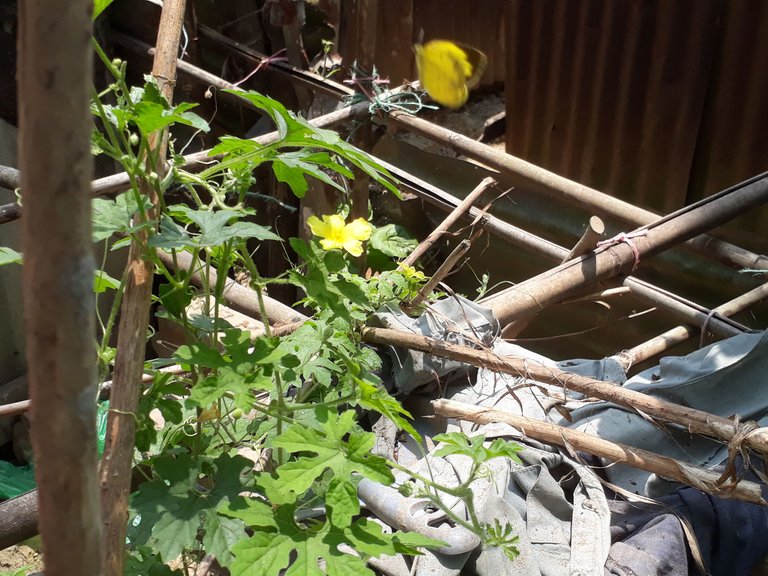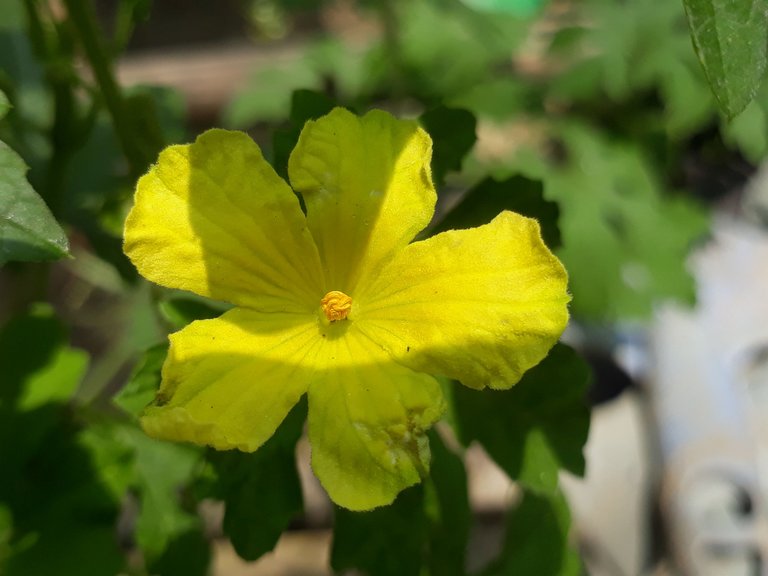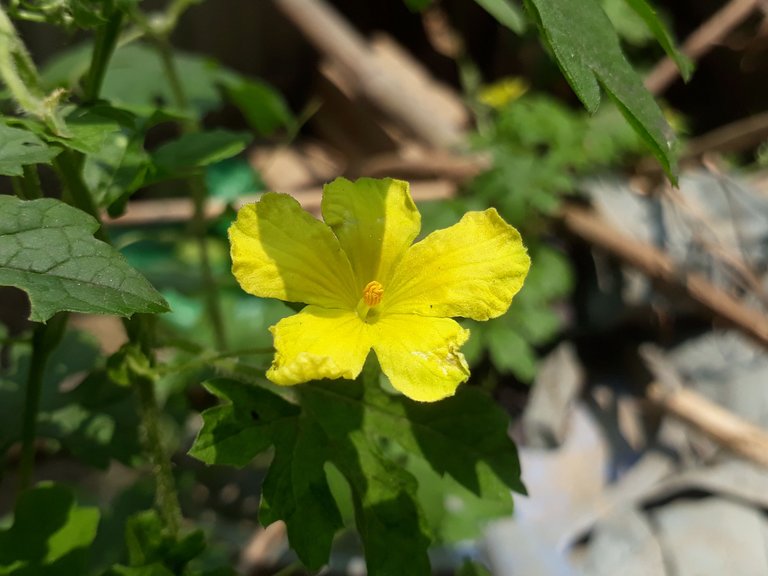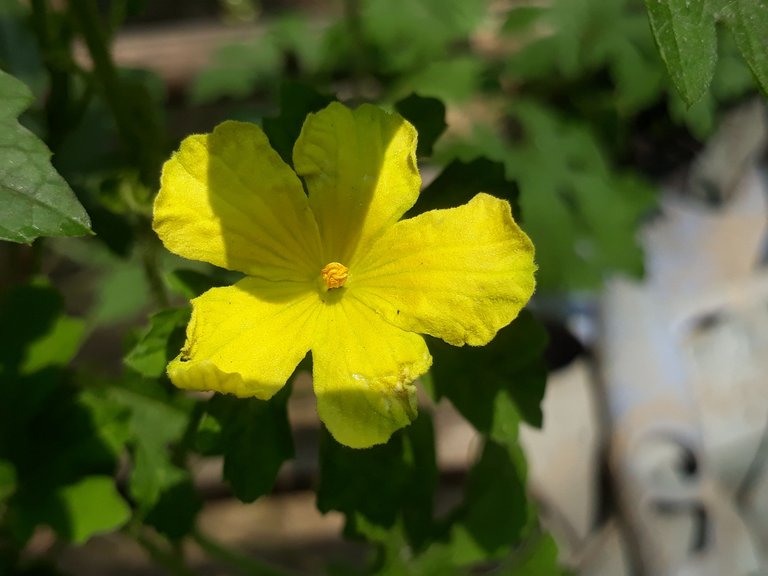 A few days ago my mother made a seedbed and planted a few Balsam apple seeds there. After a while the seedlings emerge from the seeds and the trees grow slowly. Then my father and I built a small loft for the trees. So that the trees can grow on this platform.
Now flowers have started to come from these trees and small balsam apples have started to come out. So seeing these flowers has created joy in the mind. Which indicates the scene of my work and the benefits of my mother's work. And at the same time these yellow flowers have created a feeling of love in the mind.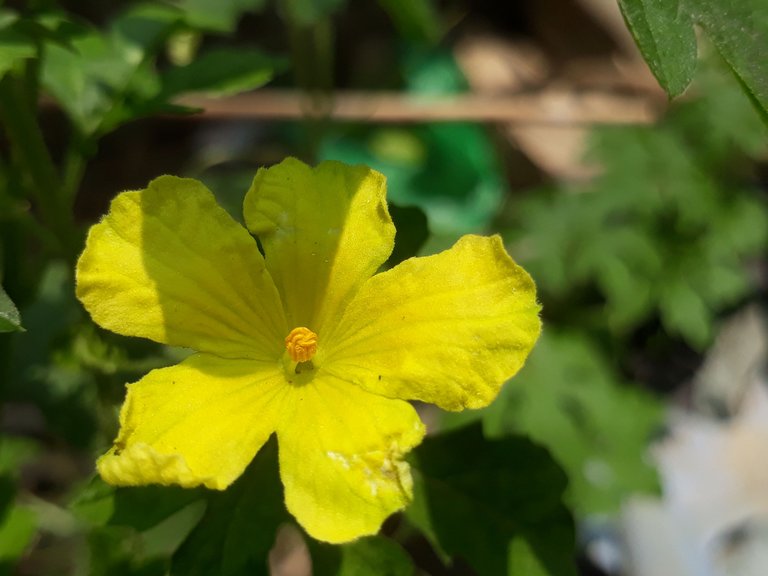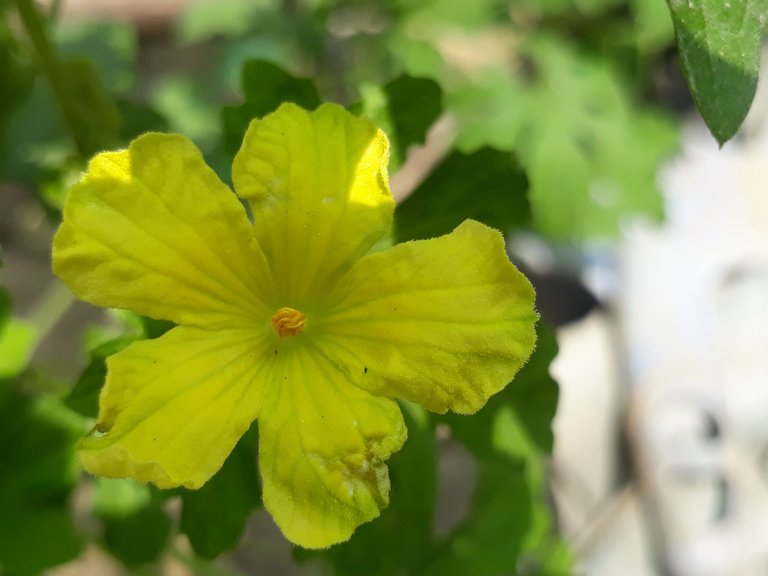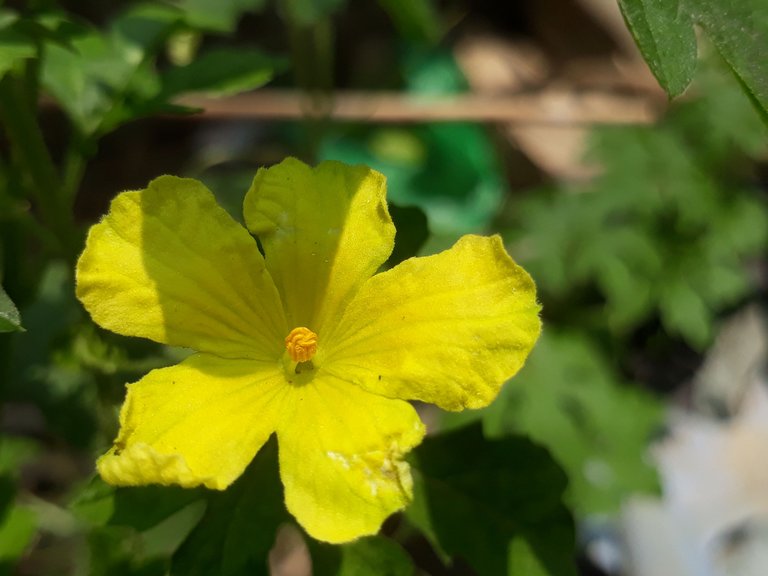 The five yellow petals are neatly spread out on five sides and the male or female stems are beautifully arranged in the middle. The inner part again often feels like the fist of a hand. It was as if someone had five fists clenched. Which fascinates me a lot and at the same time brings a smile to my face.
Thanks For Your reading and visiting
@kawsar8035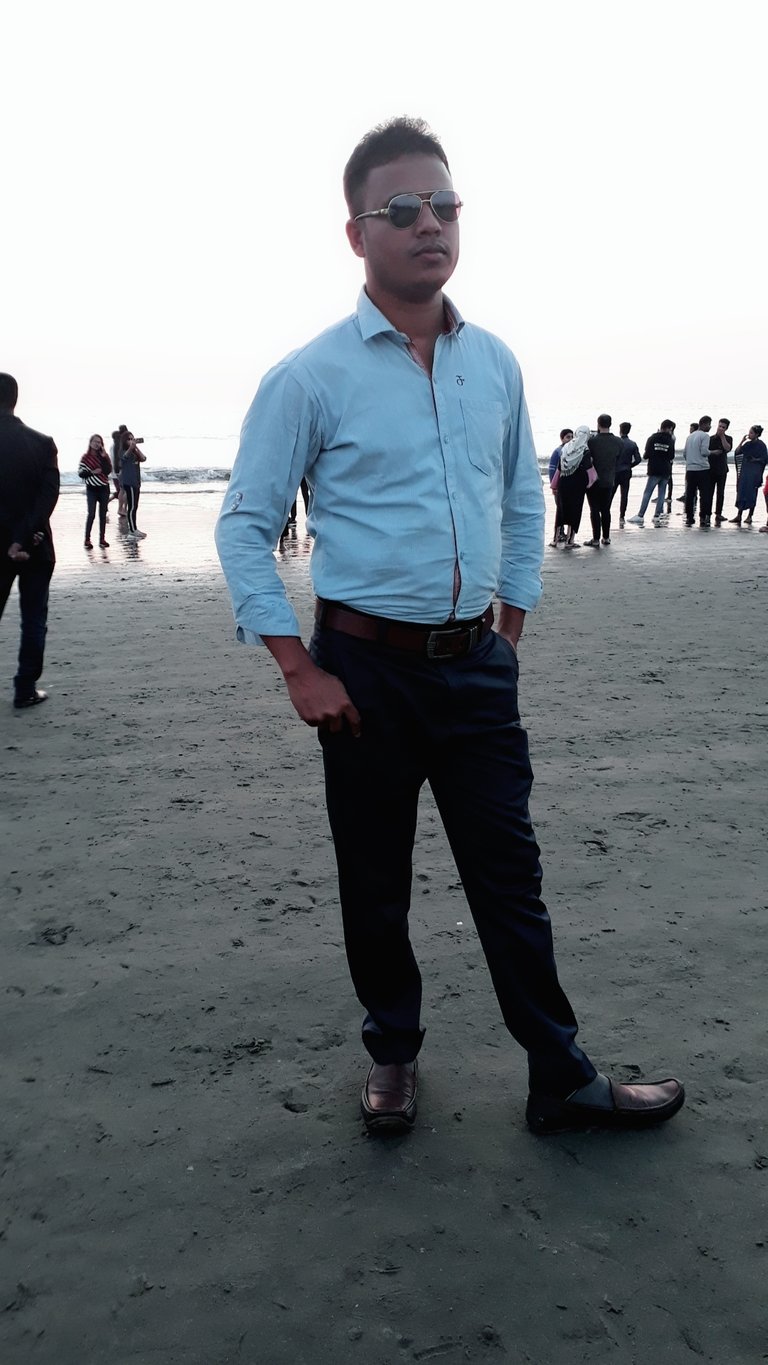 I am Md. Kawsar Hasan. I am Bangladeshi and proud to introduce myself as a Bangladeshi because I love my country so much. Because this is my motherland. I am engaged in the teaching profession. When I can teach my students something new, I have a different feeling. I also like to learn and do something new every day, I like to mingle with new people and like to learn something new. I always think of myself as a student of nature. Because we have a lot to learn from nature. I just try small to learn. I love to travel. A lot can be learned from nature through travel. Love to learn and write. I have been trying to write since I was a child and that is why I often fall behind in writing. I try to respect people. I think if you respect someone, your self-esteem does not decrease but increases.