Amazing Nature Contest: Thematic Challenge -  Absorbed by nature
We are all more familiar with the word absorption. Because it is a trend prevalent in our society. But when the contest organized by the @amazingnature community spoke about the absorption of nature, I was very surprised and at the same time I found the subject very interesting. Many thanks to @adalger , the organizer of the weekly contest, for organizing such a beautiful contest. And at the same time I would like to inform that this is my entry post in this contest. If you want to know more about this contest, click here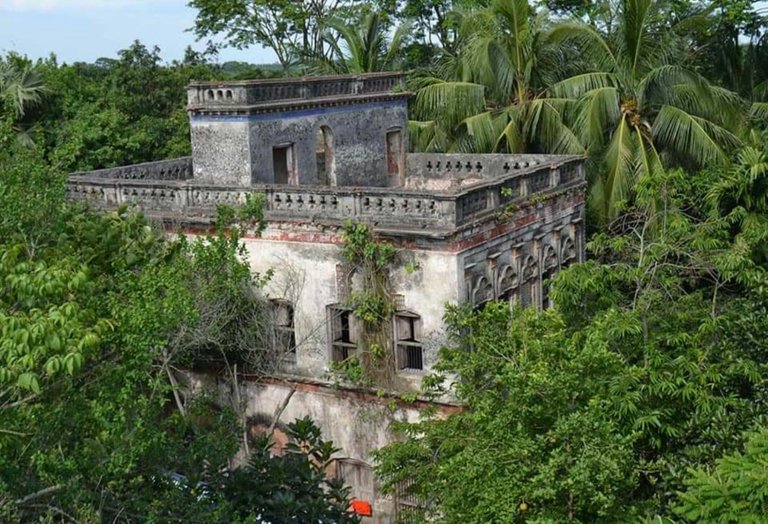 For a while, I was looking for the Absorption of Nature but couldn't find it. Suddenly, as I was flipping through my mobile gallery, I came across some pictures from an old album. Which were taken on March 13 last year. We went to visit an abandoned landlord's house in our upazila with a few colleagues and these pictures were taken during the visit. Even then I did not work in any blockchain.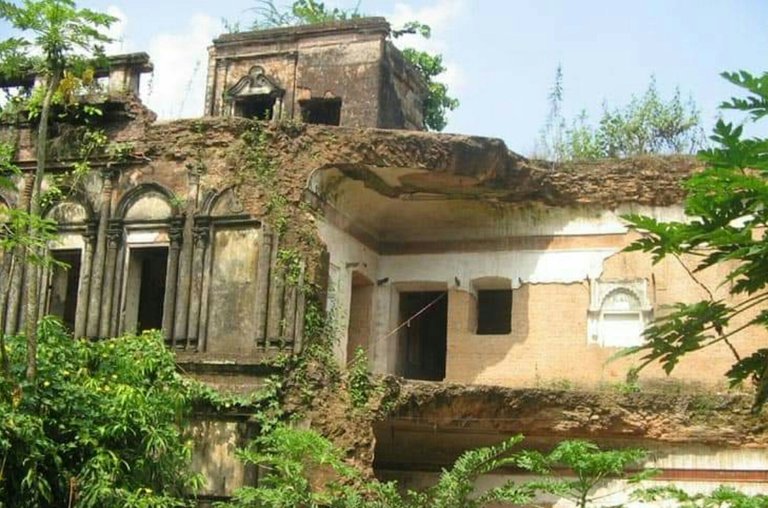 It is known as Majidpur Old Zamindar Bari in our Upazilla. Once upon a time there were many old buildings here which were made of lime and brick stone. And here the zamindars or landlords used to live but now these buildings are abandoned and they have grown up with different types of trees growing on the walls. Seen from a distance, it looks like a tree house. Because the bot trees on each of its walls and the bot trees on the roof have grown much bigger.
A closer look reveals that some trees grew on the walls and roofs of the buildings and grew on them. In other words, the trees are now absorbing the buildings.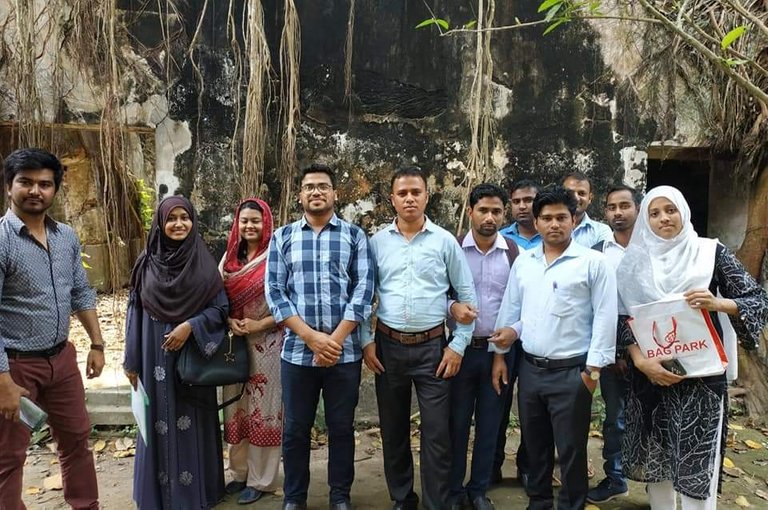 When we visited the buildings, we all had some pictures together. The roots of some trees can also be seen on the walls of the abandoned building behind us. This means that there are about four to five abandoned buildings and each of them is being absorbed by nature.
Much Love And Best Wishes To All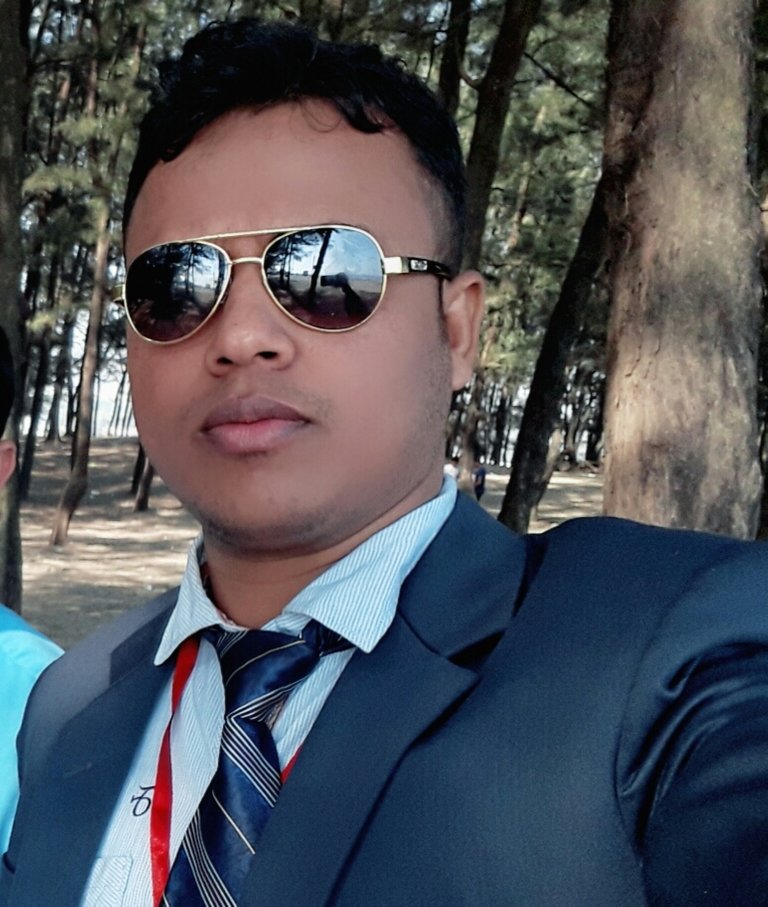 I am Md. Kawsar Hasan. I am a Bangladeshi. I feel very comfortable to introduce myself as a Bangladeshi. An assistant teacher by profession. A writer intoxicated. So I feel very comfortable writing content on different topics. It's great to know the unknown and learn something new. Love to travel.
Add Me On Facebook
Follow Me On Twitter
---
---