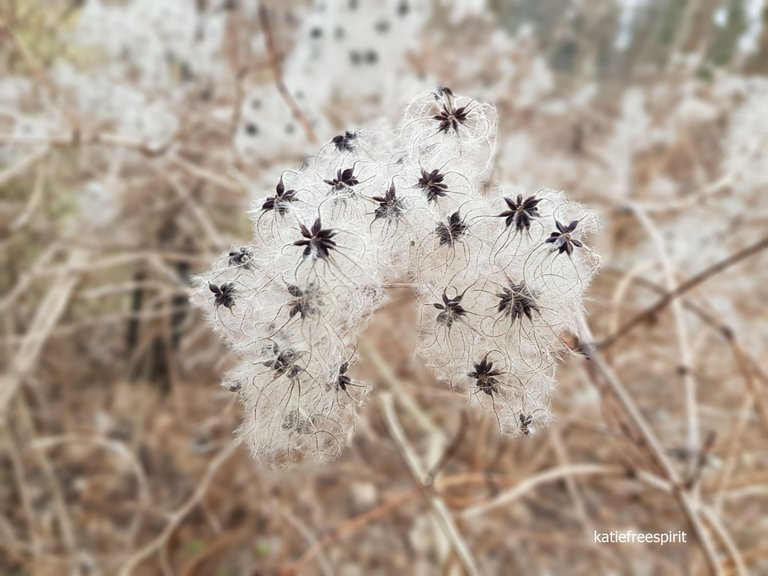 When I was returning today from a walk in Zeromski park I saw such natural wonders. White, fluffy plants with a dark center that reminded me of little stars or black flowers.
Gdy wracałam dzisiaj ze spaceru po parku Żeromskiego zobaczyłam takie przyrodnicze cuda. Białe puszki z ciemnym środkiem, który przypominał mi małe gwiazdki albo czarne kwiaty.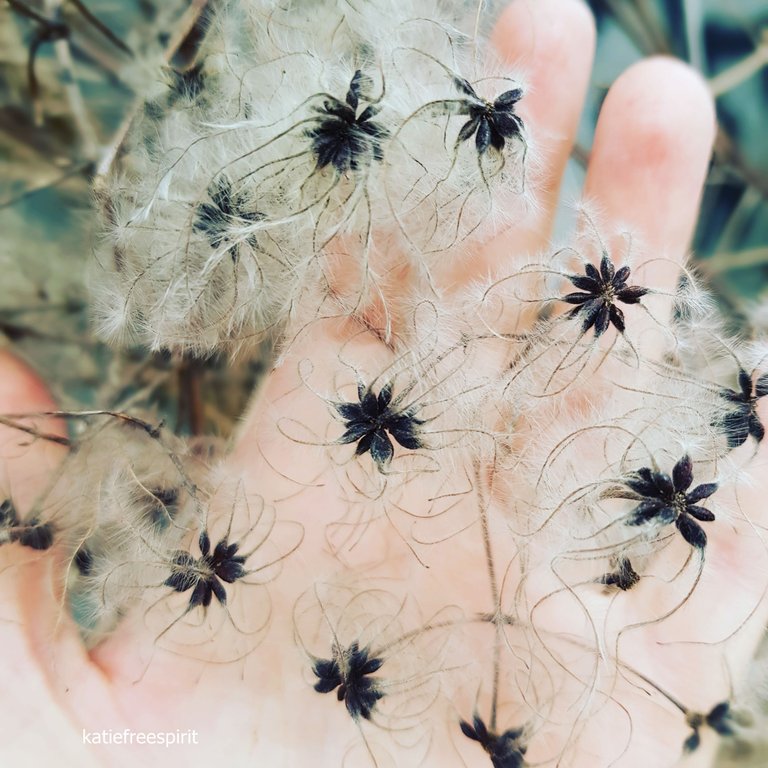 They looked amazing. They were like shrubs and creepers. They climbed the fence, and they will probably soon grow beautiful white flowers.
Wyglądały niezwykle. To były jakby krzaki i pnącza. Pięły się po ogrodzeniu, pewnie wkrótce wyrosną z nich cudowne, białe kwiaty.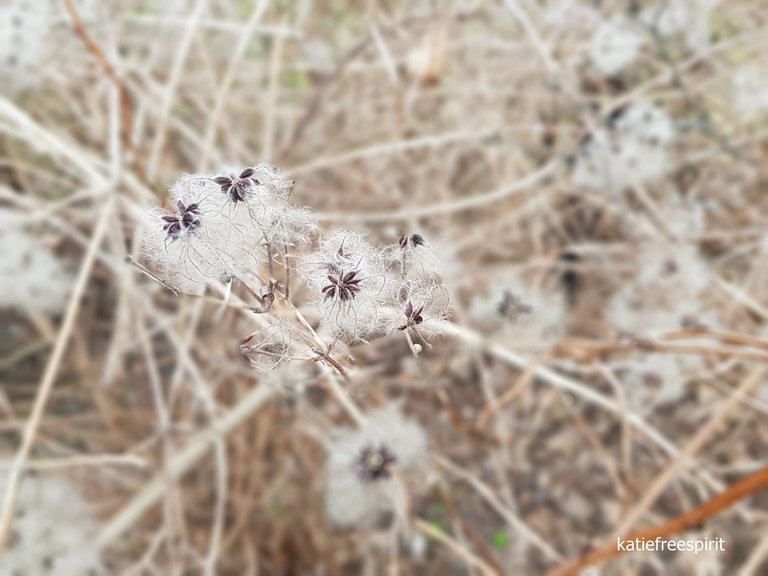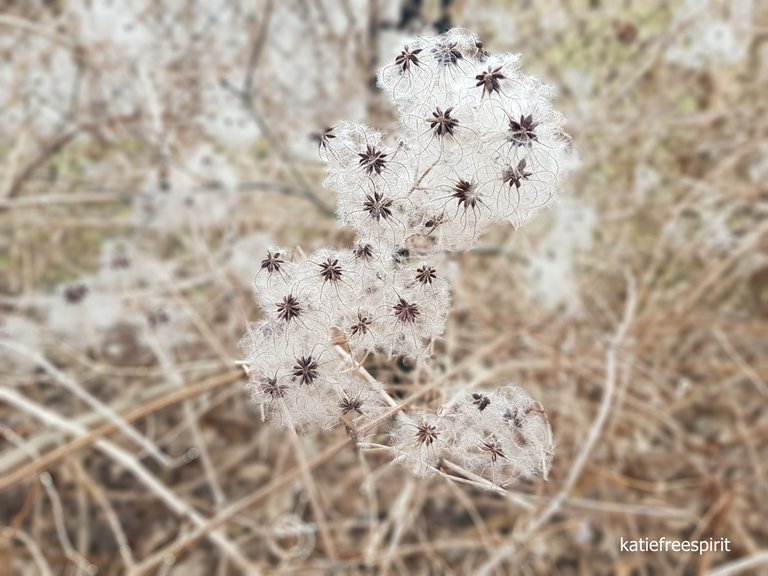 Aplikacja do rozpoznawania roślin zidentyfikowała mi tą roślinę jako powojnik pnący (clematis vitalba). Zabawne są angielskie nazwy tego "puszku", brzmią one Radość podróżnika albo Broda staruszka ;)
The plant recognition application identified this plant to me as an Old man's beard or Traveller's Joy (Clematis vitalba). I admit that the name is very funny :)))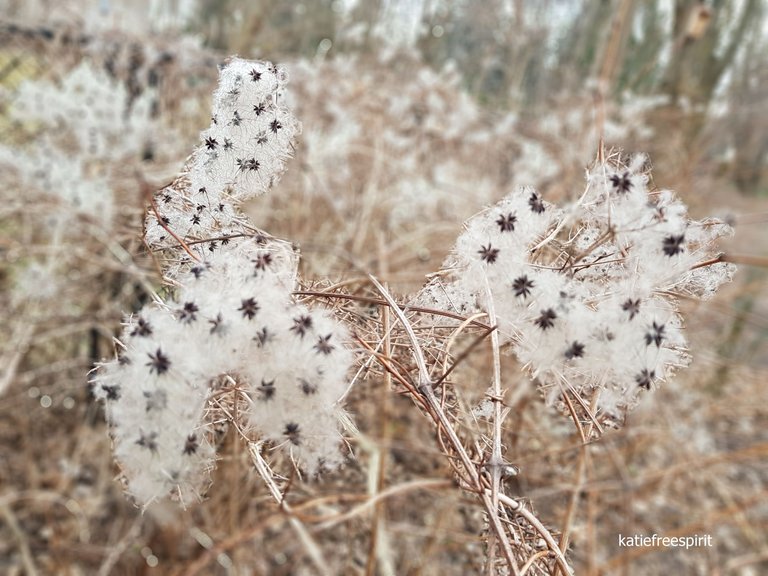 This white fluff is the fruit of the clematis.
Achenes with silvery-white feathery outgrowths. They stay on the bush even throughout the winter.
Source: Wikipedia
It may look nice, but it's a very invasive plant
Some people encourages property owners to remove old man's beard where possible and to avoid introducing it to new landscapes. Similar to other invasive vines, old man's beard prevents trees and bushes from getting sunlight and add considerable weight to trees, eventually weakening and even killing the supporting trees and bushes.
Source: kingcounty
Ten biały puch to owoce powojnika.
Niełupki ze srebrzystobiałymi, pierzastymi wyrostkami. Utrzymują się na krzewie nawet przez całą zimę.
Źródło: Wikipedia
Może i ładnie wygląda, ale to bardzo inwazyjna roślina.
Niektórzy ludzie zachęcają właścicieli nieruchomości do usuwania powojnika pnącego tam, gdzie to możliwe, i unikania sadzenia jej w nowych miejscach. Podobnie jak w przypadku innych inwazyjnych winorośli, powojnik pnący utrudnia nasłoneczneinie drzew i krzewów i zwiększa ciężar drzew, ostatecznie osłabiając, a nawet zabijając wspierające je drzewa i krzewy.
Źródło: [kingcounty]