During my stay in Denmark, my friend took me to a place where she comes to feed the horses from time to time. When we got there, I saw two horses - a dark brown one with a dirty mane and a light brown one with a cream belly and legs, which had a blonde mane. Both horses looked beautiful and when they saw us, they approached the fence. Either they met my friend or they were used to being fed by strangers.
Podczas mojego pobytu w Danii koleżanka zabrała mnie do miejsca gdzie przychodzi co jakiś czas karmić konie. Gdy tam dotarłyśmy zobaczyłam dwa konie - ciemnobrązowego z zrudą grzywą i jasnobrązowego z kremowym brzuchem i nogami, który miał blond grzywę. Oba konie wyglądały przepięknie i gdy nas zobaczyły podeszły do ogrodzenia. Albo poznały moją znajomą, albo były przyzwyczajone do dokarmiania przez obce osoby.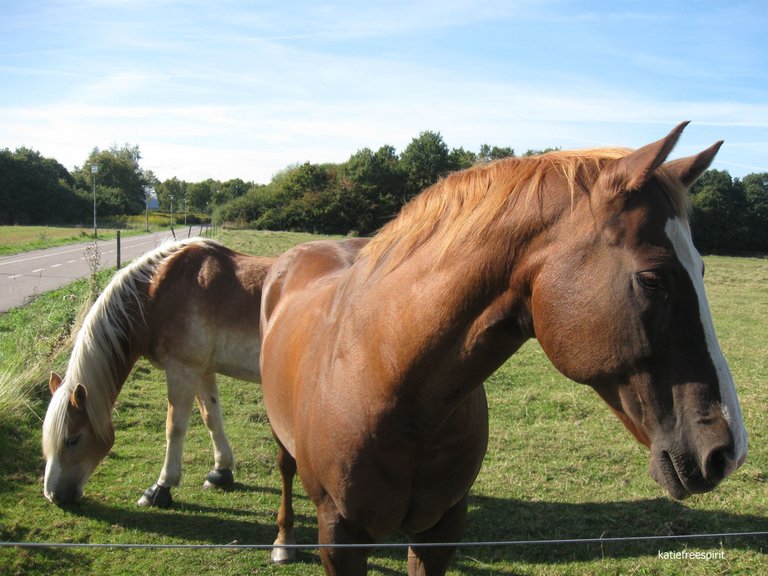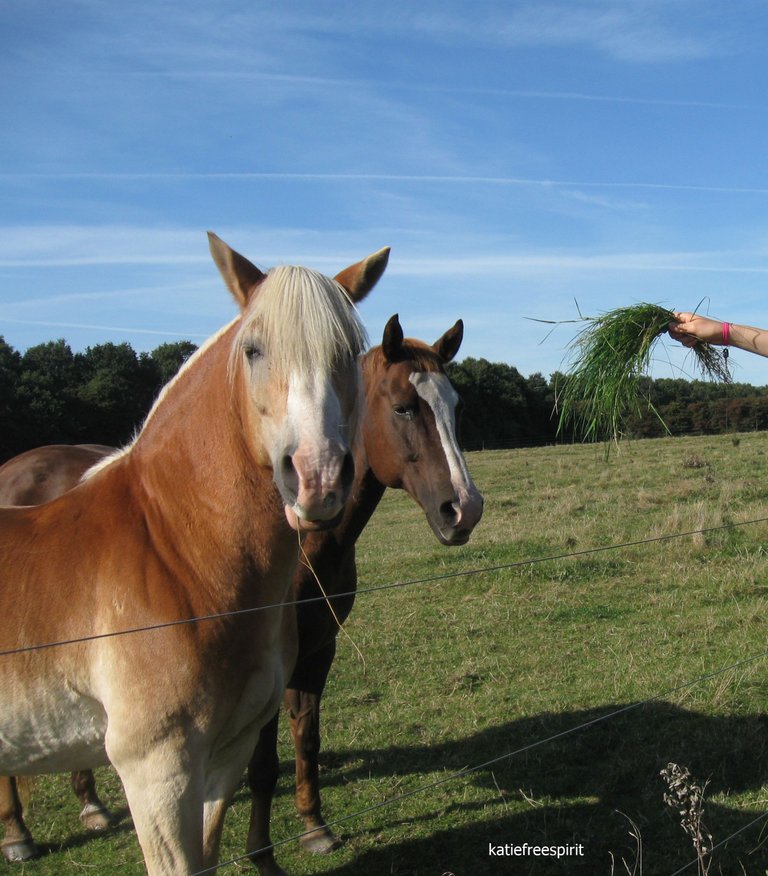 We picked up a lot of long grass that grew outside their fence and gave them a large green handful of fresh grass. The horses came closer to us and quickly began to eat grass.
Nazrywałyśmy sporo długiej trawy, która rosła poza ich ogrodzeniem i podałyśmy im dużą, zieloną garść świeżej trawy. Konie podeszły bliżej nas i szybko zaczeły się zajadać trawą.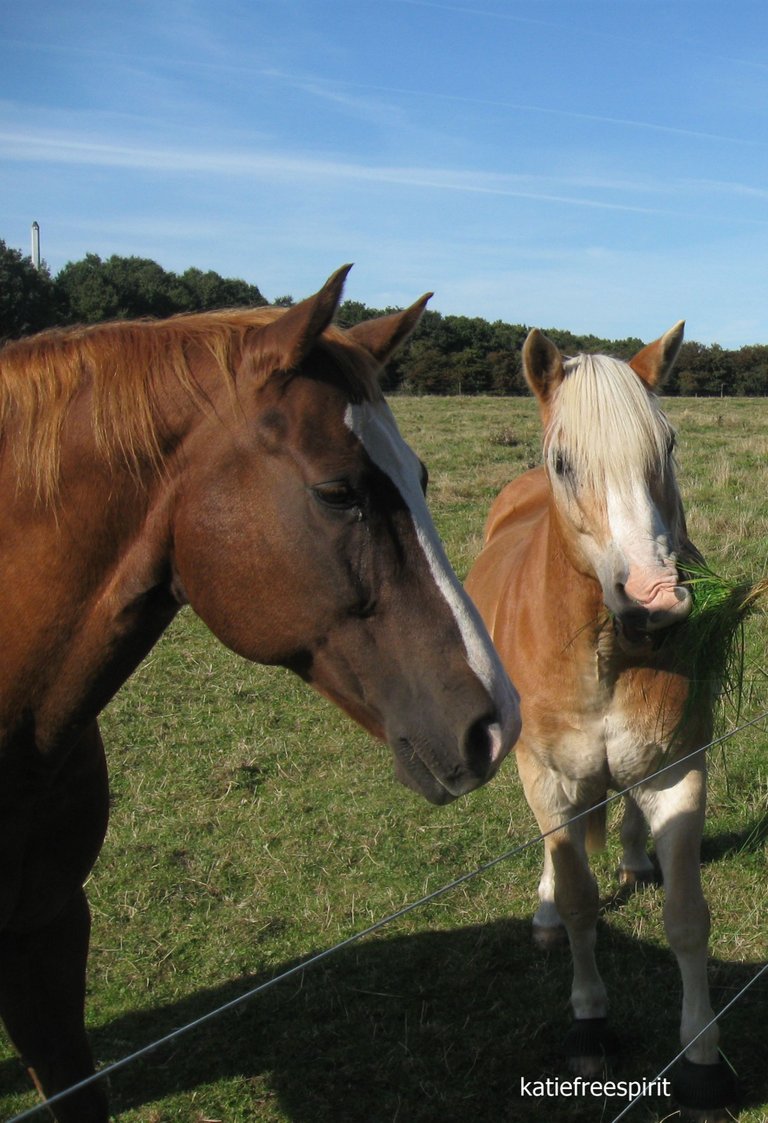 It was immediately obvious that they liked it. They approached the next portions several times :) Then they went back to eating the specialties from their pasture.
Od razu było widać, że im smakowało. Kilka razy podchodziły po kolejne porcje :)
Po czym wróciły do zajadania się specjałami ze swojego pastwiska.