Walk with me through 16,000 Showy Lady's Slipper Orchids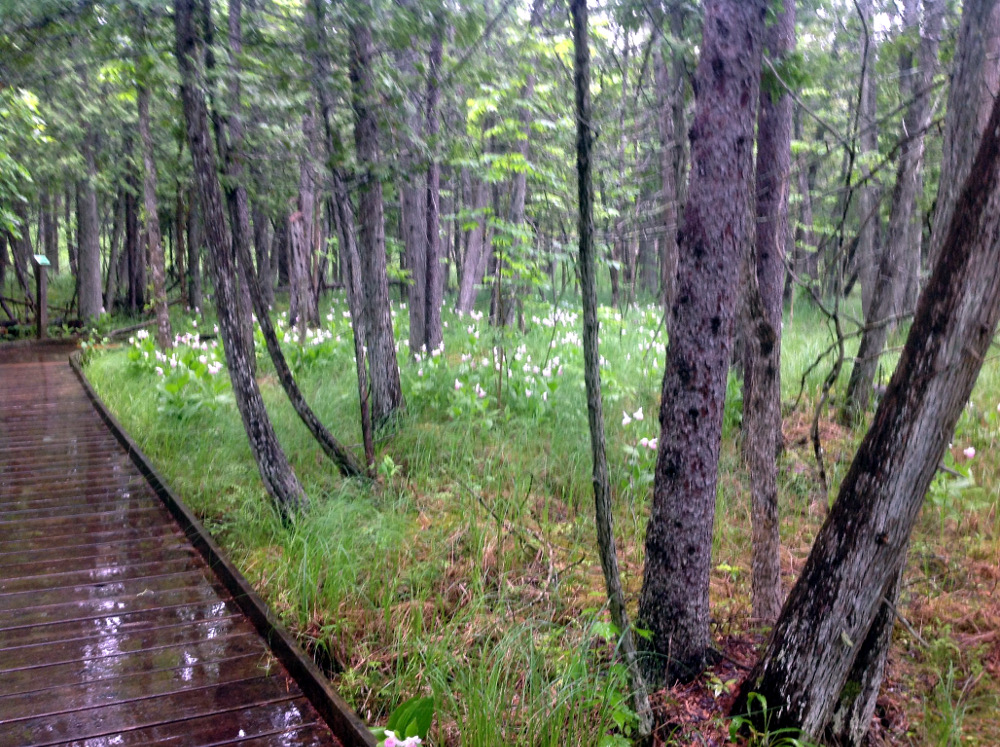 It's a rainy day but I had heard the orchids were at their peak out at Purdon. Purdon Conservation area, about an hour west of Ottawa in Lanark County, Ontario, has Canada's largest colony of Showy Lady's Slipper Orchids. Now for all we know, it might be the largest in the world -- they are a rare orchid -- but not too many people want to go looking for a bigger colony because these beautiful orchids bloom in black-fly season -- you could get eaten alive!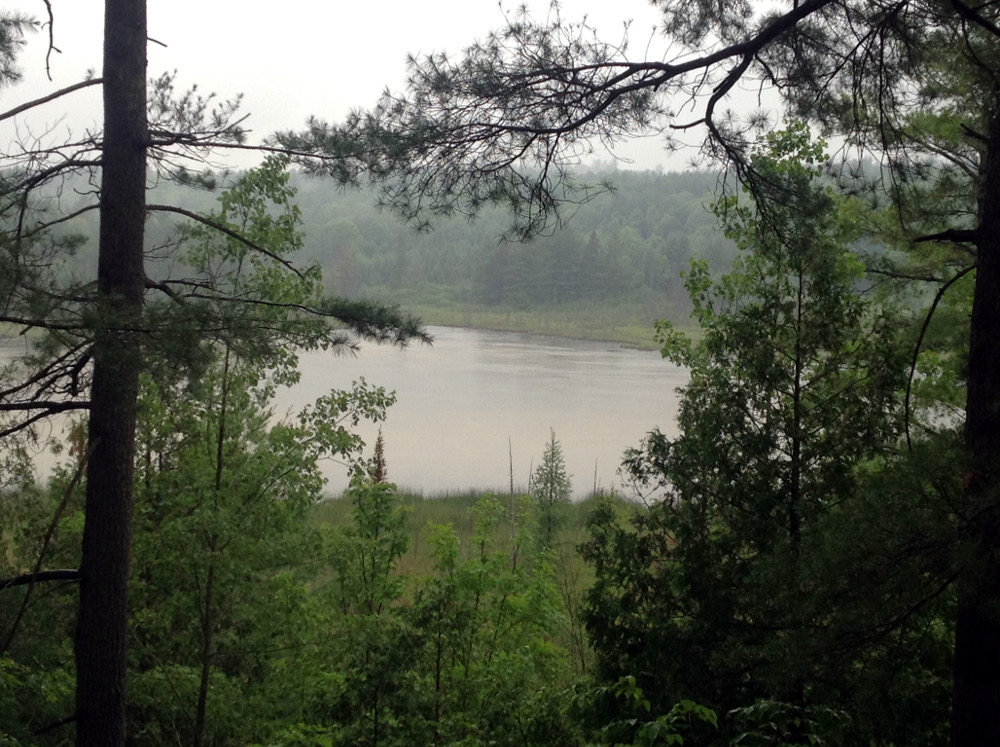 This is the view of the lake from the lookout. Every time I visit Purdon, it seems the facilities improve; the walking trails are better, the viewing platform is new, always something. The last time I visited, they were conducting an orchid census and that's when they reached 16,000 orchids.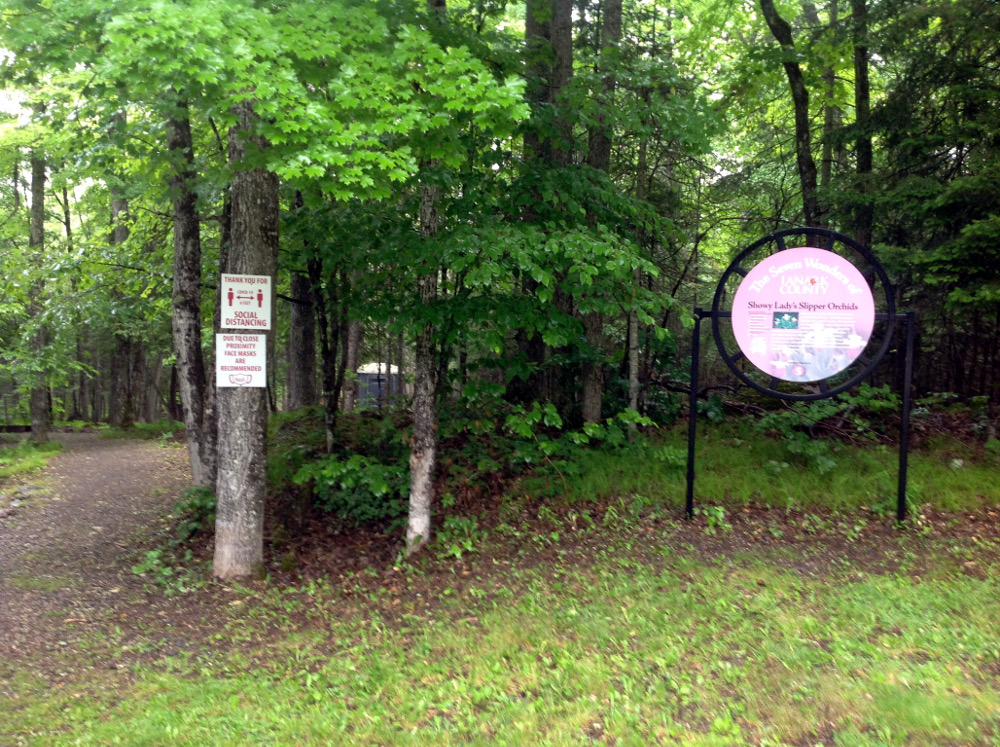 We drove into the main parking lot and parked. Even here, out in the middle of nowhere, there are Covid-19 signs about social distancing and wearing a mask, and that is because the loop of boardwalk through the orchids can get rather crowded during the few weeks that the orchids bloom. Today with the rain, we are all alone.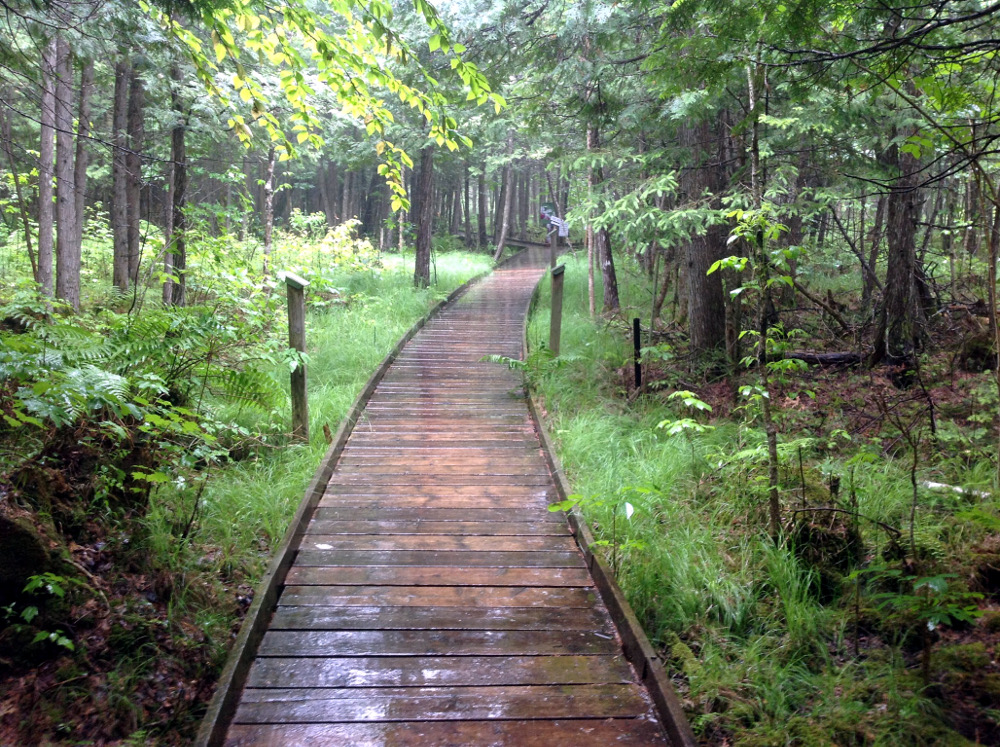 Off we go!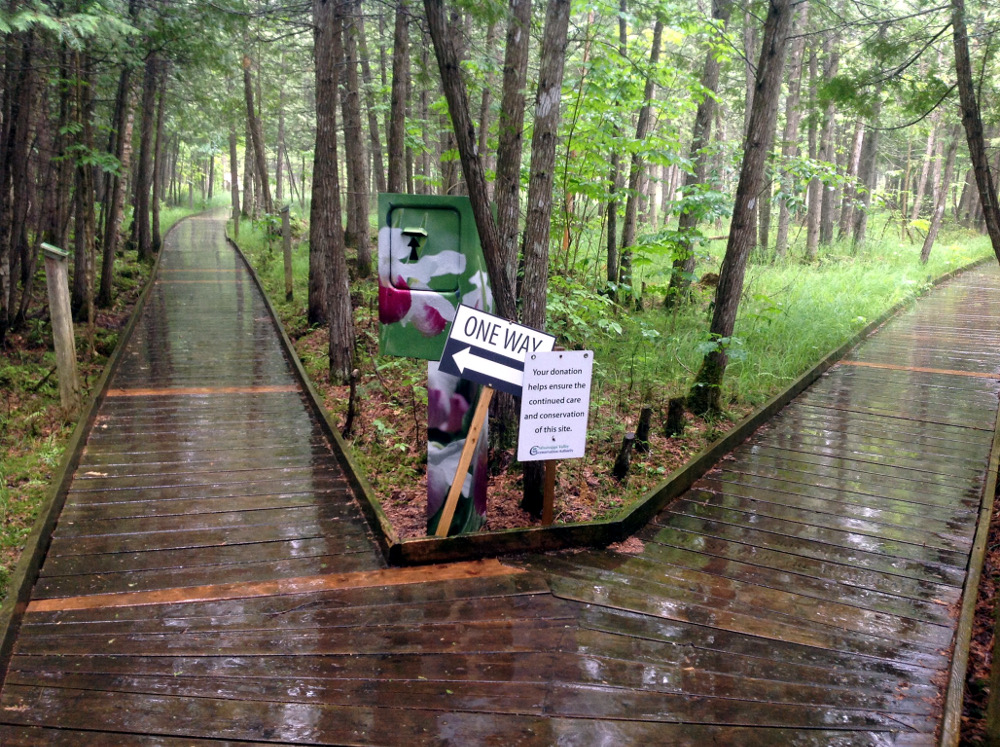 We have reached the main loop of the 400 metre (437.45 yards) boardwalk. There is also a 1.3 km (0.81 miles) trail that leads to the lookout from the colony.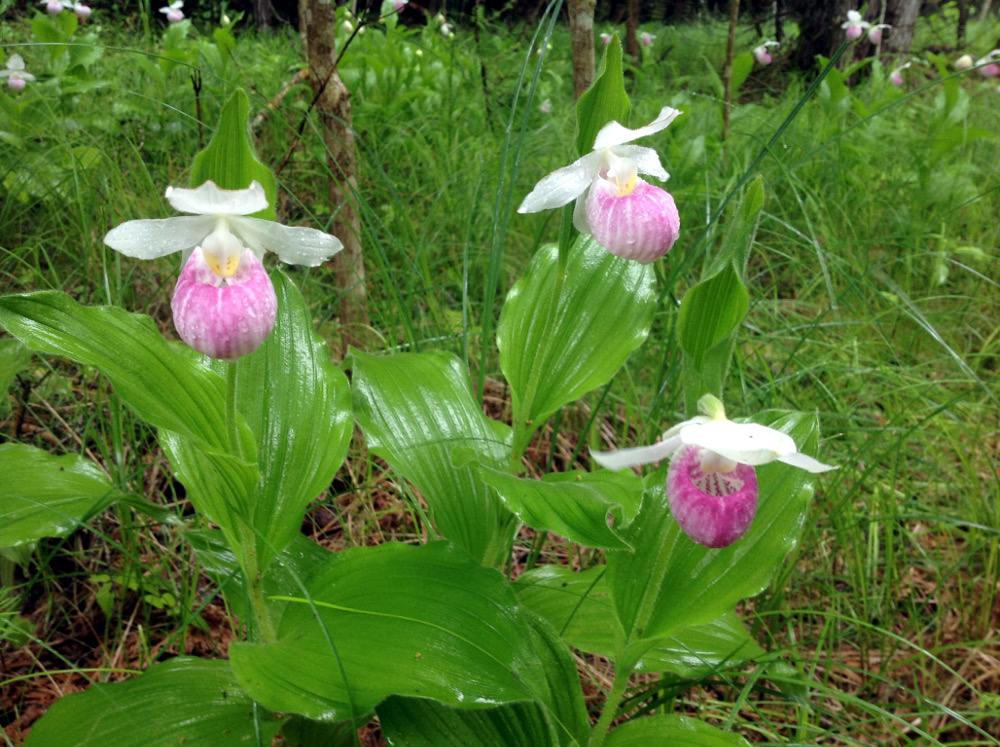 Showy Lady's Slippers,
Cypripedium reginae,
are considered the most beautiful of Canada's 8 Lady's Slipper Orchid species. They were named for their pouch-shaped
labellum
which resembles a lady's slipper. Other common names are pink-and-white lady's slipper, queen's lady's-slipper, fairy queen, white wing moccasin, royal lady's-slipper and silver-slipper. They are native to North America.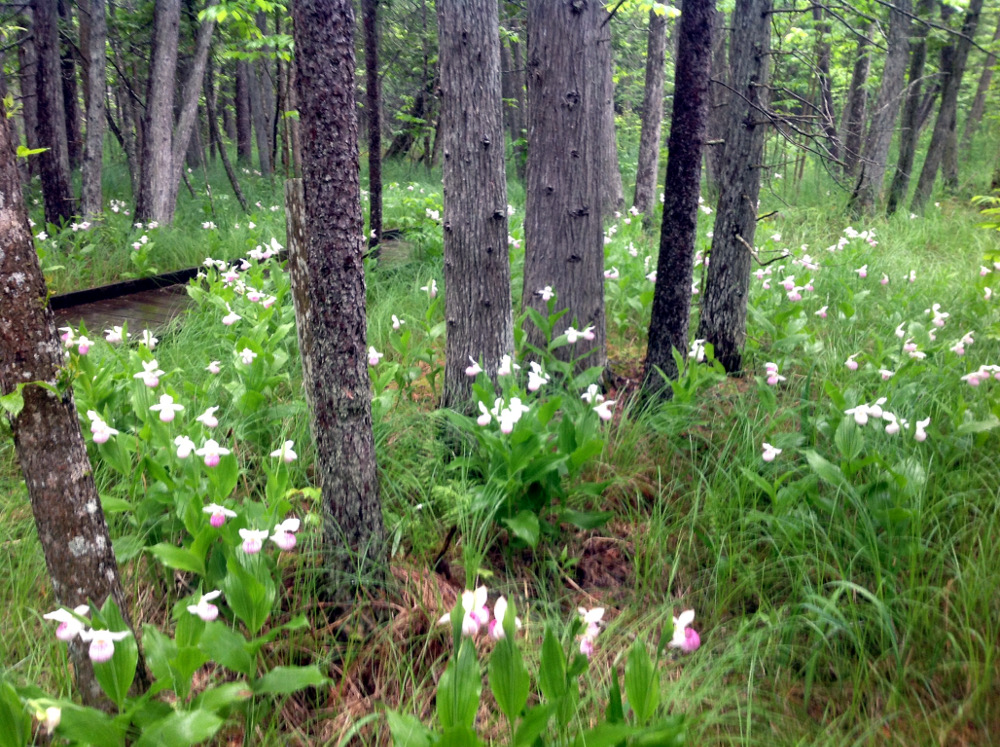 In the 1930s, Joe Purdon found dozens of these flowers on his farm. As he was clearing the bush, he relocated them to one corner of his property where the conditions were ideal for them -- a fen.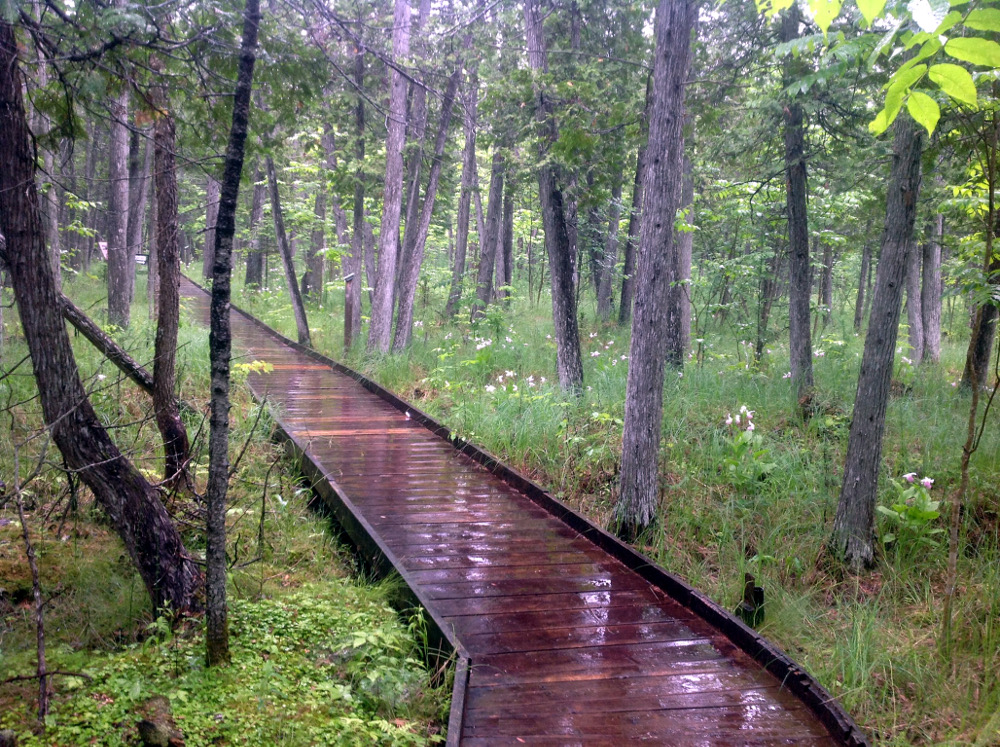 Fens are peat forming wetlands, similar to bogs, that have an underground water source. The soil tends to be acidic. The boardwalk keeps your feet dry and prevents damage to this sensitive environment. There are other plants unique to bogs and fens such as pitcher plants.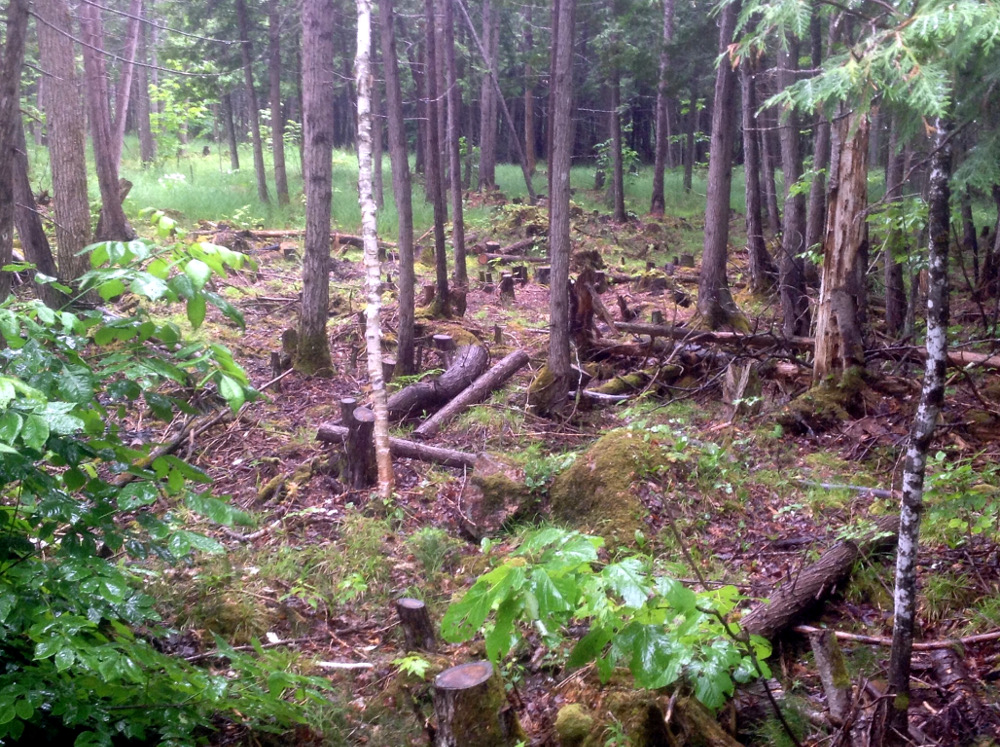 The conservation authority fells trees to give the lady's slippers the dappled sunlight they thrive in.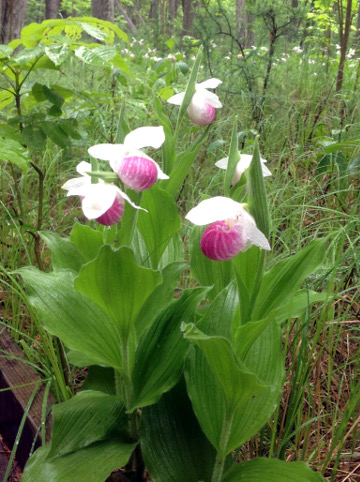 When Joe Purdon died, he left this corner of his farm to the township for all to enjoy. It is now under the care of the local Mississippi Valley Conservation Authority.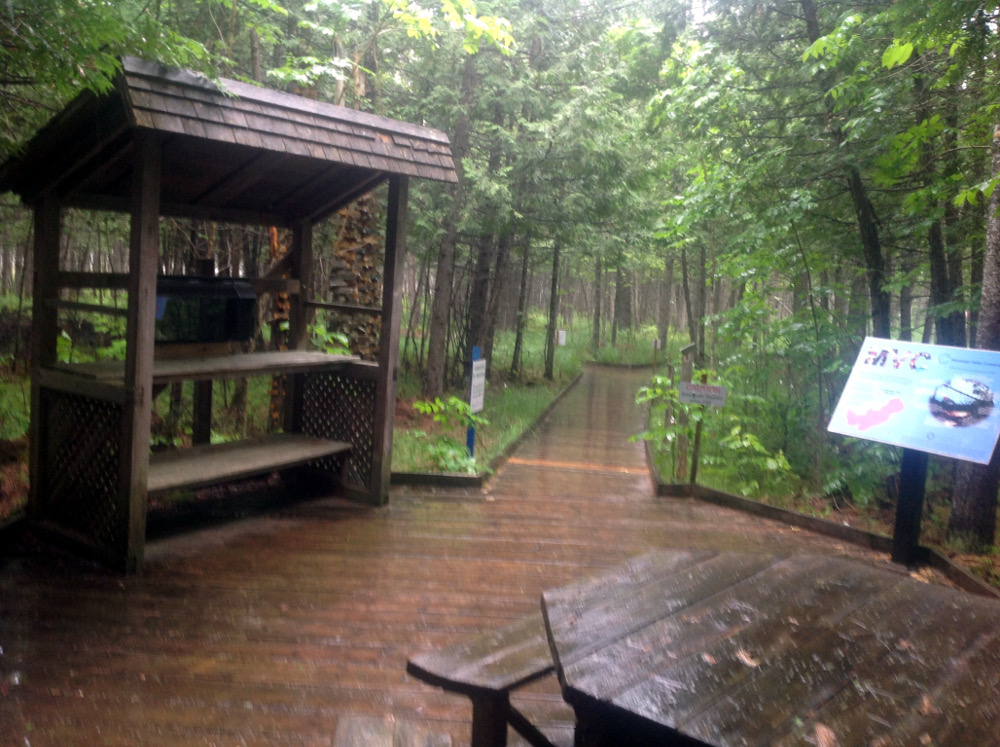 This seems to be an interpretive area and is also where other trails branch off.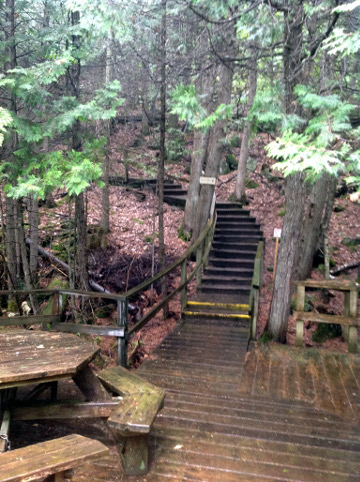 The woodland is beautiful.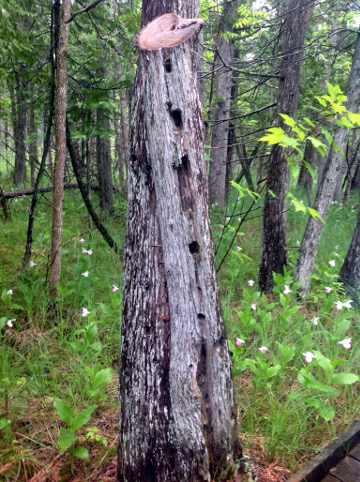 As you might imagine, it's also a very good birding area.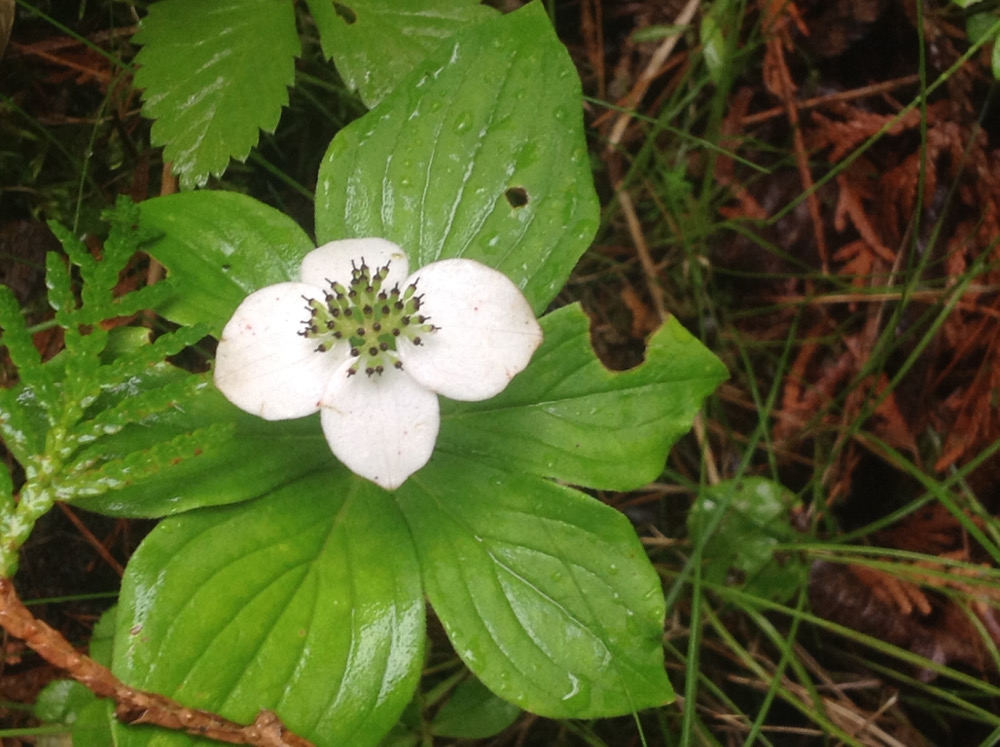 And there is much more nature to appreciate beyond the orchids.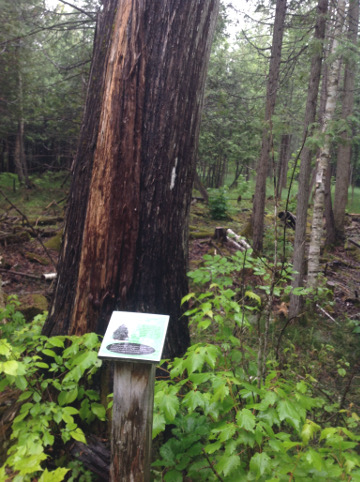 This sign pointed out the 300 year old White Eastern Cedar tree behind it.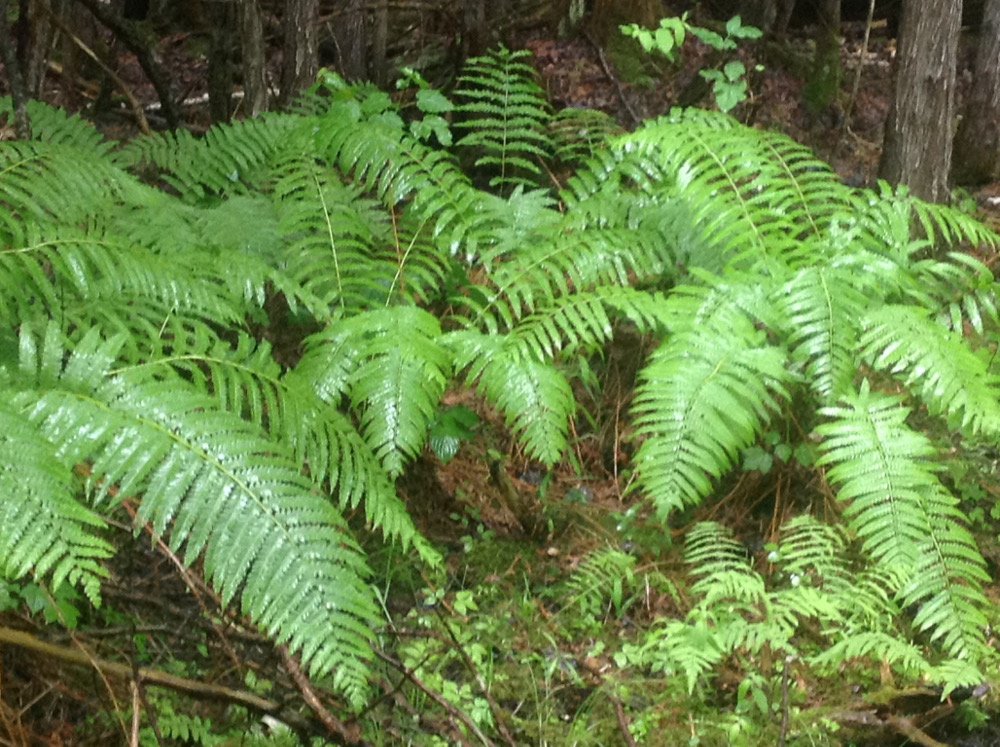 Cinnamon ferns.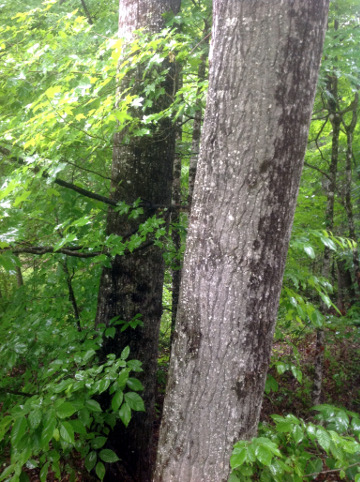 Oak trees.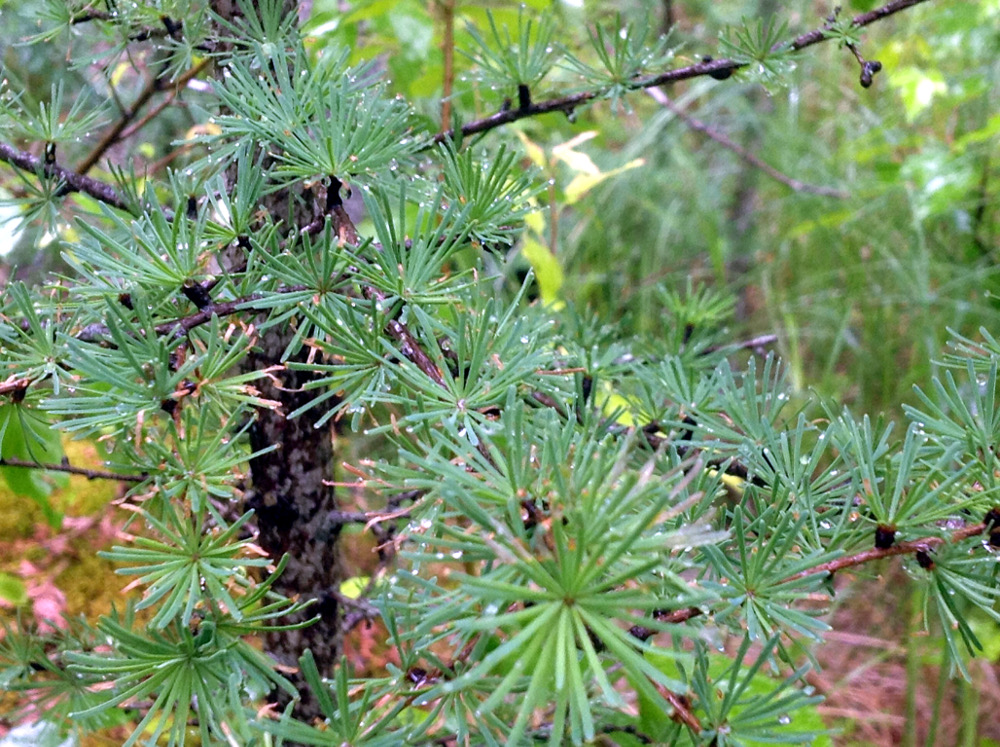 A Tamarack tree.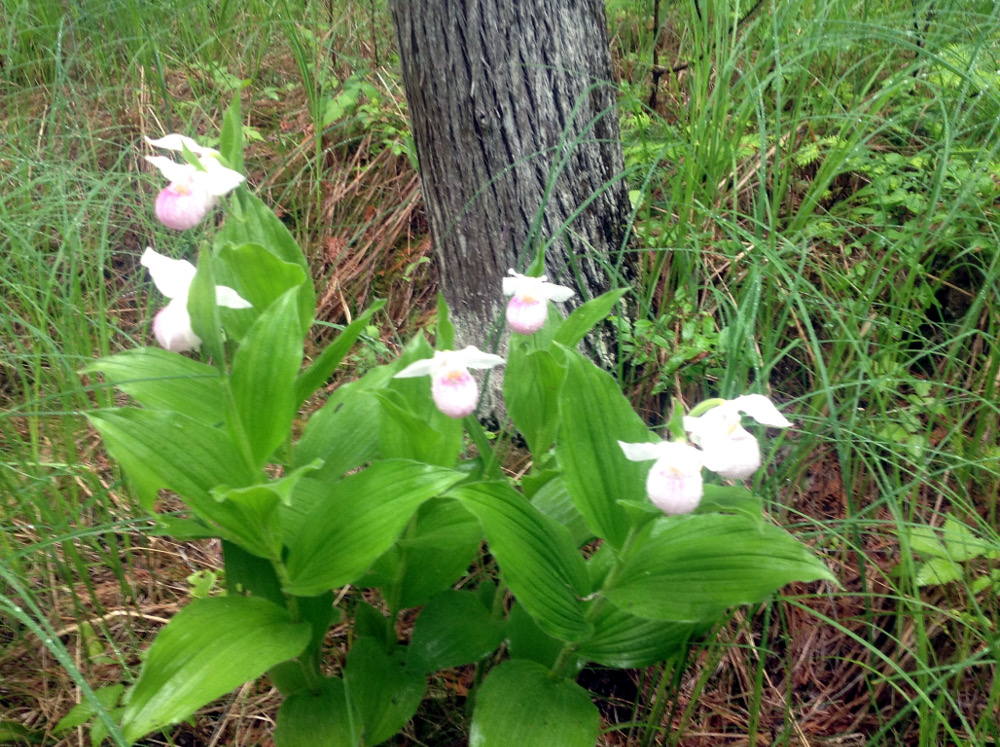 More beautiful Showy Lady's Slippers.
References
Showy Lady's Slipper ~ Cypripedium reginae
Ontario Conservation Areas ~ Purdon Conservation Area
Ontario Trails ~ Purdon Conservation Area
Images
Photos from the iPad of @kansuze in Lanark County, Canada.


Enjoy!
@kansuze
---
---