I recently got home from my tour today, but I'm still in debt with the rest of yesterday's tour.
See the first post of it here:
https://peakd.com/hive-127788/@kalemandra/up-and-down-on-the-hills-1-eastern-bakony-from-csor-to-bakonykuti
I spent a lot of time near Bakonykuti, I couldn't get enough of the beauty of the landscape. The grassy hills here are as if they had been crumpled by a giant. Deep and wet valleys alternate with dry, grassy hillsides. The microclimate of these places is certainly very different. I noticed a certain yellow flower grows there in mass where there is little grass and rocky soil.
Dolomite also hides small sinks in some places.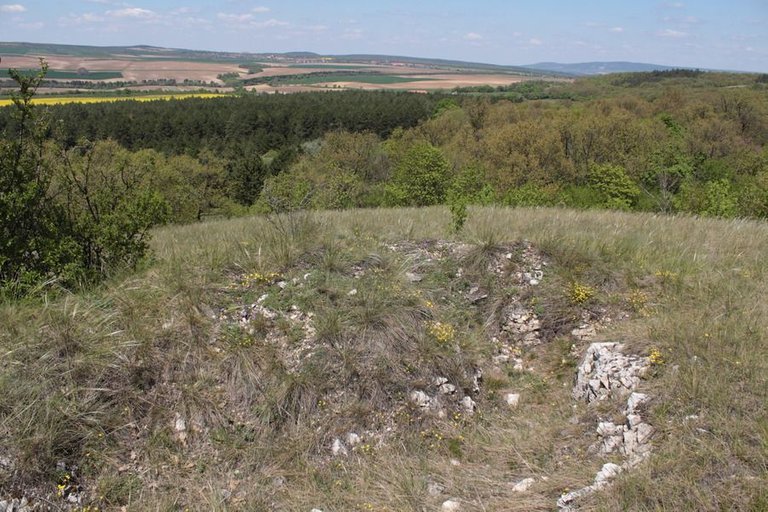 Most orchids are thought to be exclusively exotic, tropical plants. Well, it's not like that: there are several orchid species in Hungary, all protected.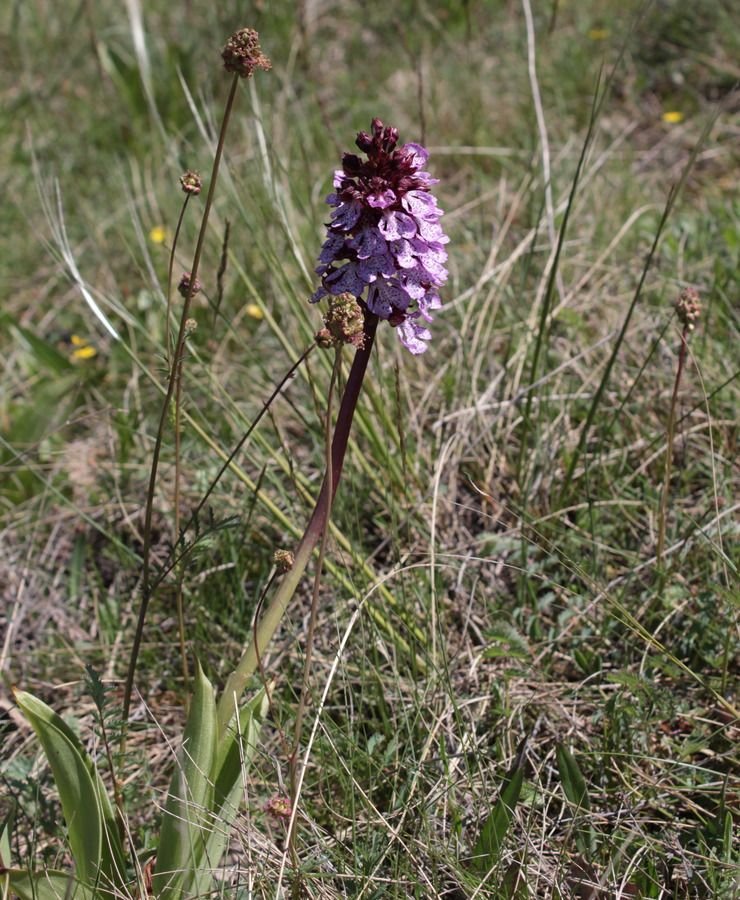 Shrubs especially like rocks or their fissures.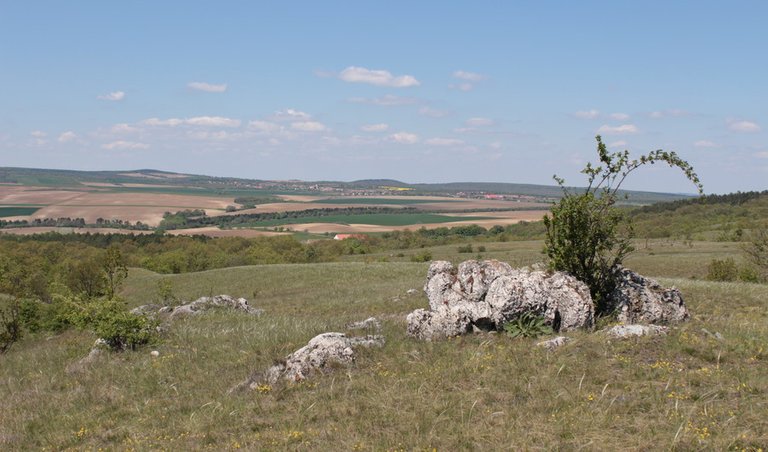 Red spurges with blue Veronica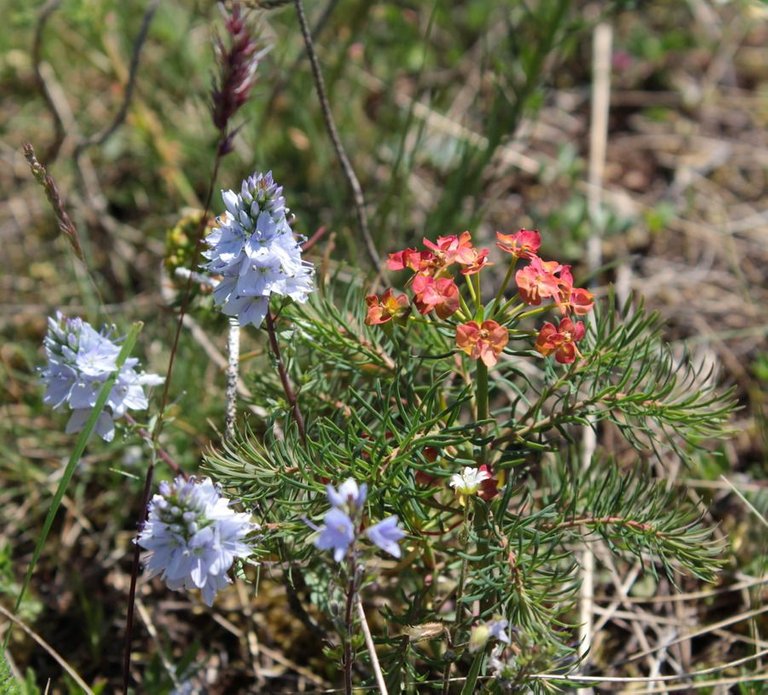 View from the top of a hill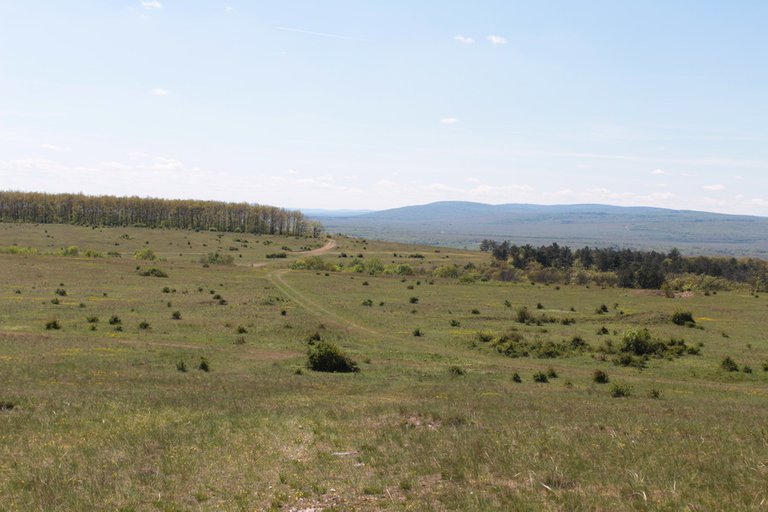 Skully, probably wild boar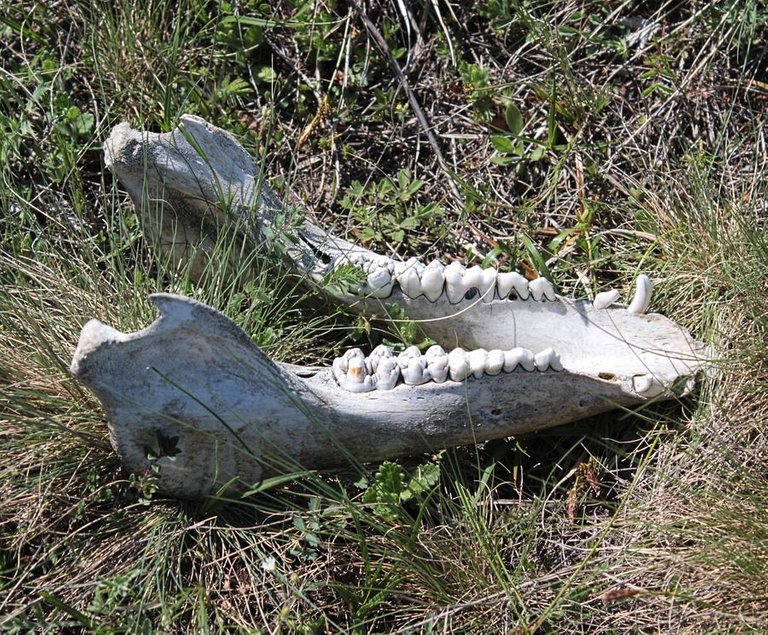 The loveliest sky-blue of Veronica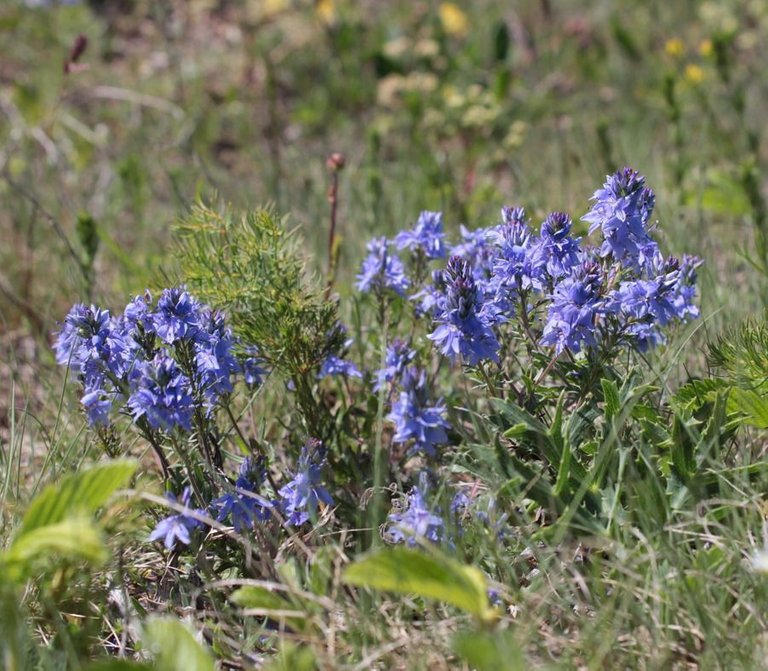 Old oak tree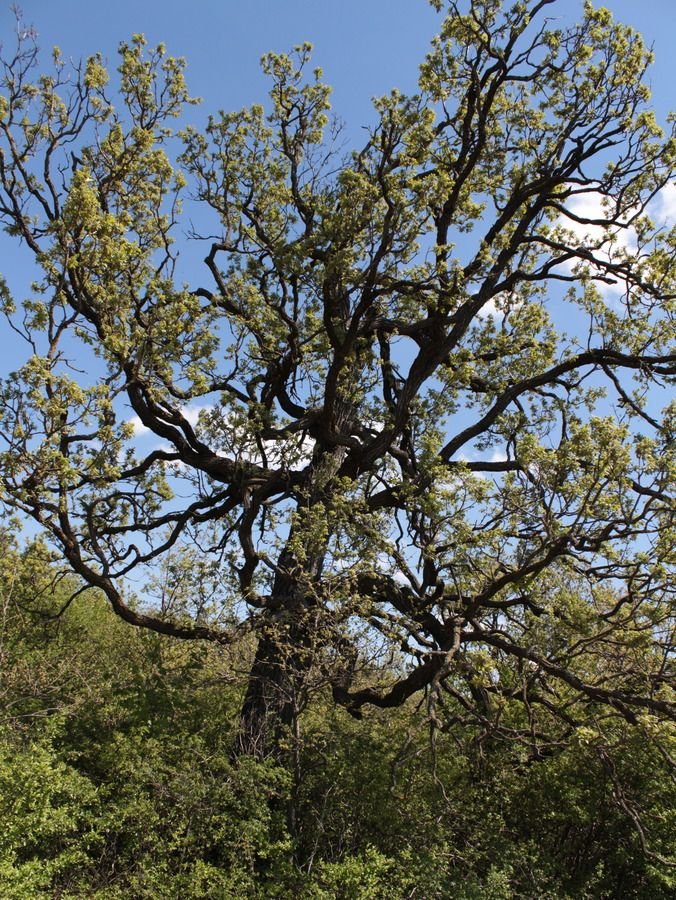 The grassy hillsides were gradually replaced by the forest. I found asphalt roads in many places and huge concrete foundations in some places. At first I was glad that the roads lead to Kincsesbánya, but unfortunately they led nowhere! GPS did not pick up any signal in this area, although it still worked perfectly elsewhere. I wandered the area for at least an hour and by the end I already felt like I wasn't getting out that day. But then somehow I managed to get out by listening to my intuition. It was only at home that I learned that this vast area was once a barracks.
Manna ash or South European flowering ash in the former military area.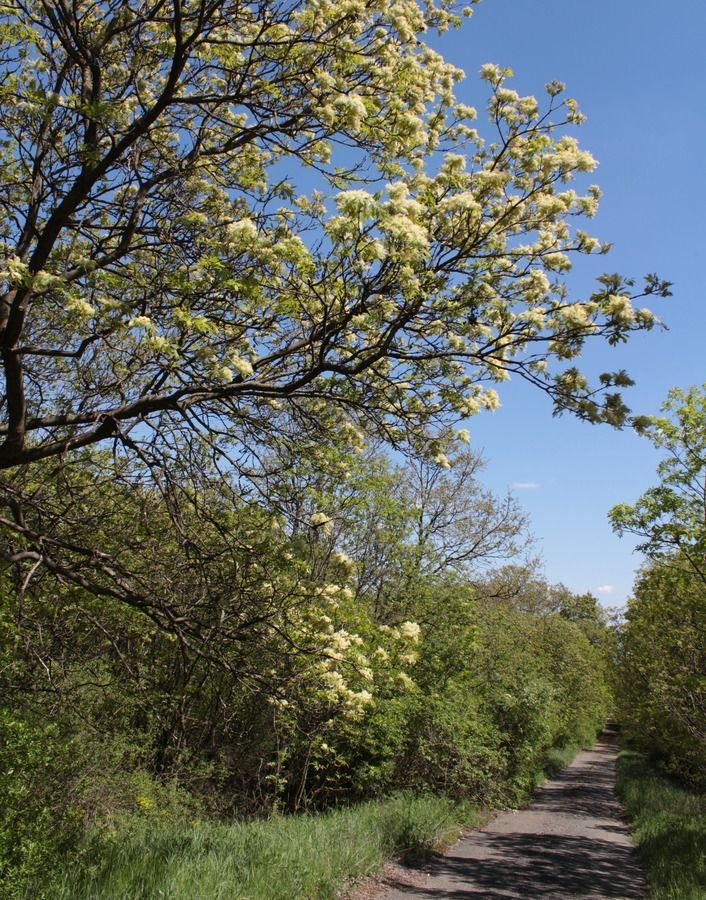 It was a great relief to me when I saw a beautiful old stone house. It looked like someone was living in it. I knocked, a man opened the door. I asked him for water and directions, and he was happy to give.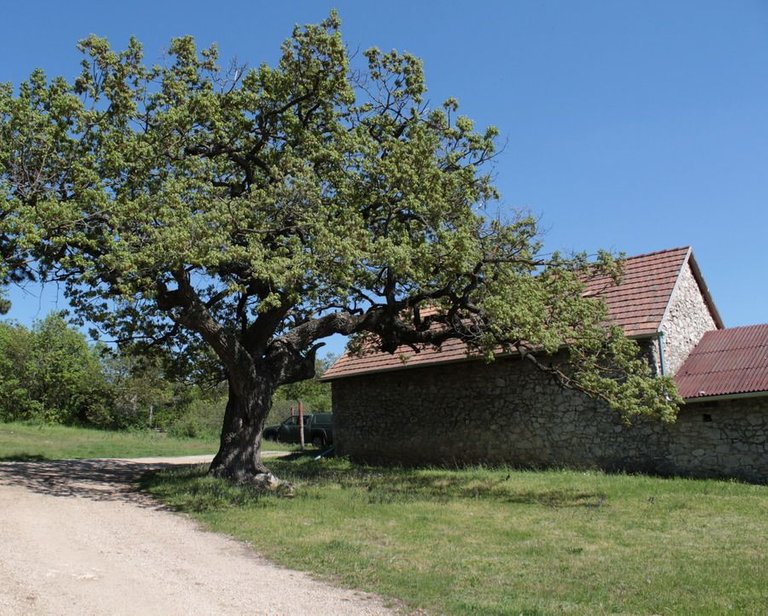 From here, the road to a cottage area was fast.
I stopped next to a flowering empress tree while two dogs were barking at me.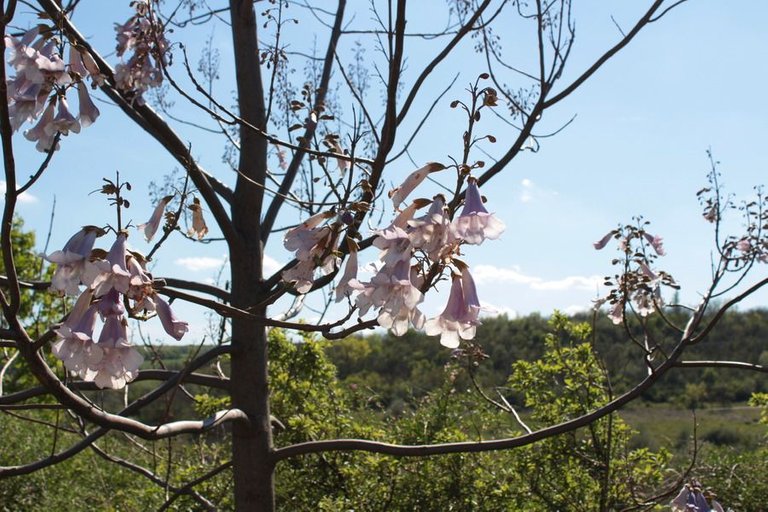 The view from the small dirt road next to the cottages was beautiful. I saw a dairy farm where I had an adventure with two huge dogs, a couple of weeks ago.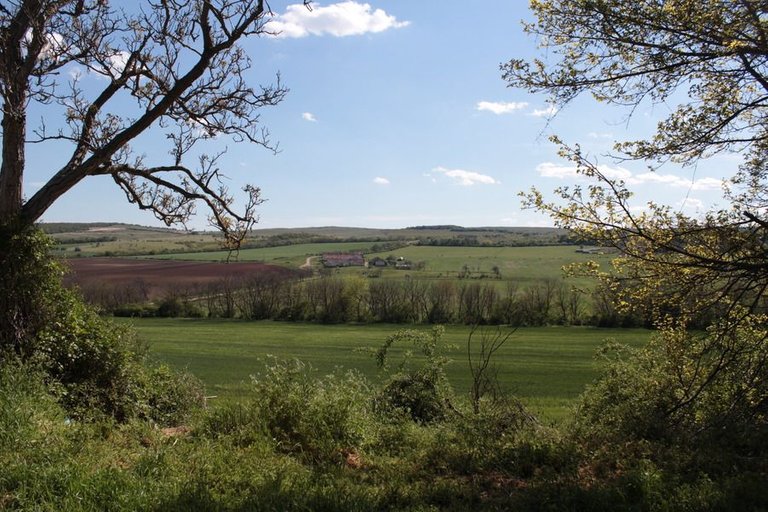 Another 4-5 kilometers and I can relax at the bus stop. At home I checked how much I walked in total: the result is 21 km.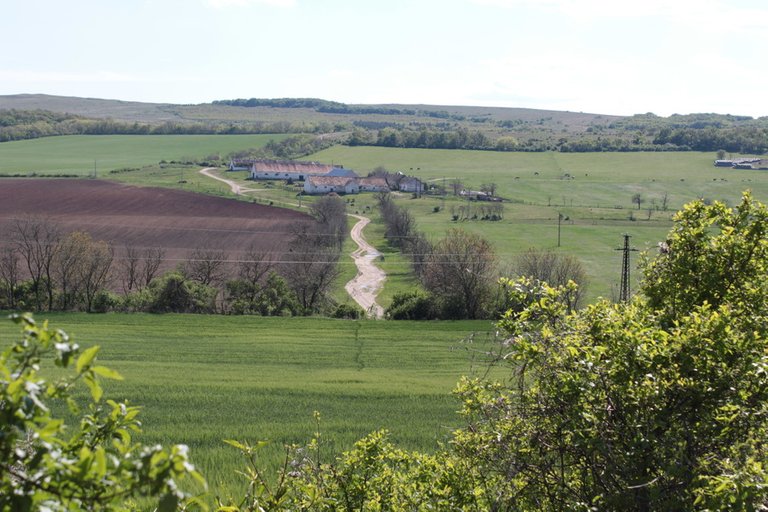 ---
Well, I'm not normal! I became an obessed hiker!
See you tomorrow, I'll post about today's tour.
---
I'm not a person! I'm human!
With lots of love from Kalemandra