Tihany - Part 2 - Tiring hike through the volcanic mountains
In the previous section (https://peakd.com/hive-127788/@kalemandra/tihany-part-1-animals-flowers-and-rocks), I described what animals and plants I encountered at the beginning of my tour. The current section was a bit long, but it was not the spatial distance that was great, but the terrain conditions were difficult. This meant I had to go along winding paths, from one mountain to another valley, in some places I had to climb rocks and stairs. Some sections of the trails led through to a place where you could see Lake Balaton and some of the characteristic mountains of the northern shore.
My Lumix camera did a good service because I was able to zoom in very far with it. The image below shows a mountain, half of which has been mined. Unfortunately, there are many such landscape wounds because of the high demand for paving stone. However, this quarry has already been closed, it has become a paid geopark attraction.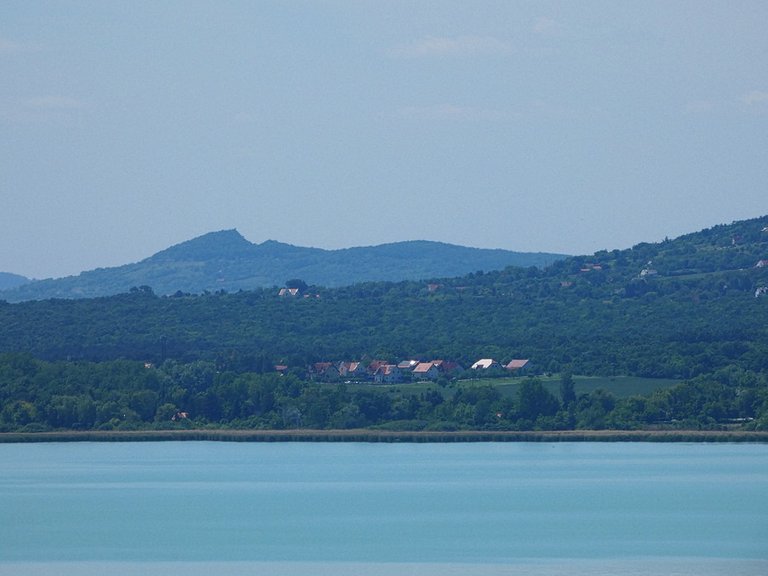 In this picture you can see Badacsony, which is covered by a lower mountain.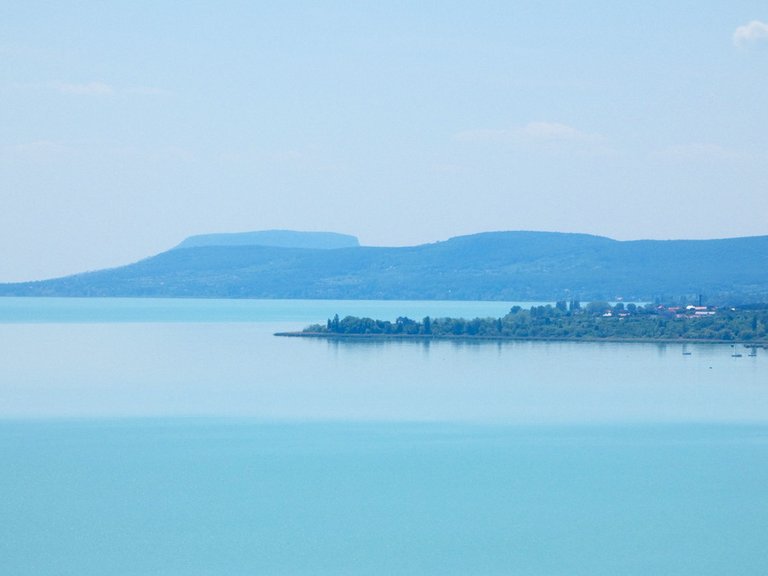 The narrow path leads to the steep hillside and the view is beautiful in some places.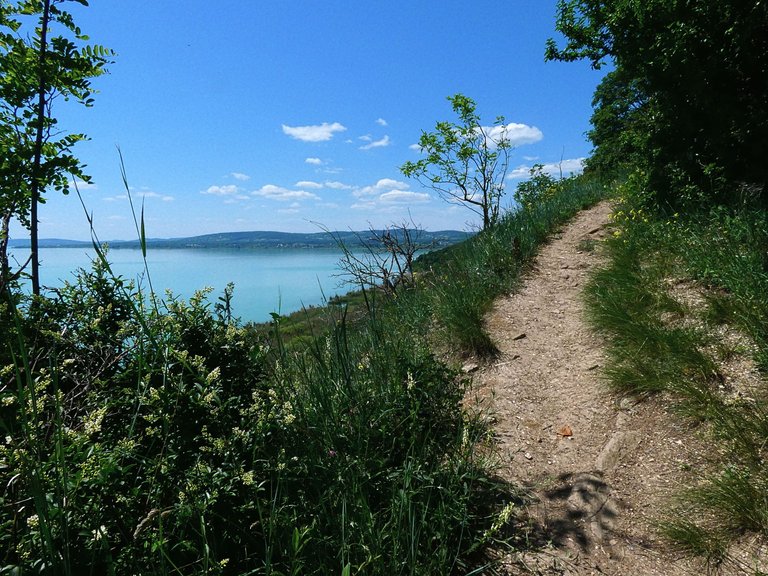 The Kőröshegy viaduct, built in 2007, is the longest bridge in Hungary, a spectacular section of the M7 motorway.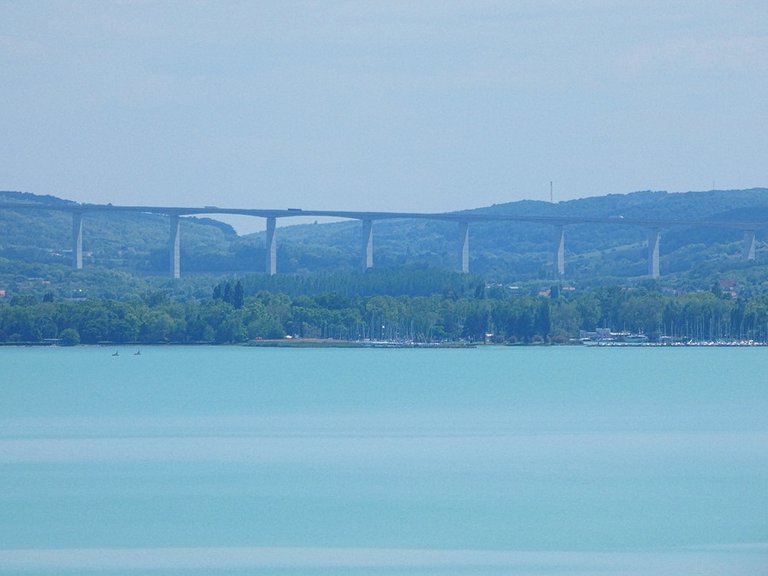 The Watchtower lookout looked so close! I thought I would be there in half an hour, but I was wrong. I walked there for at least 2 hours, now in sunburst and heat.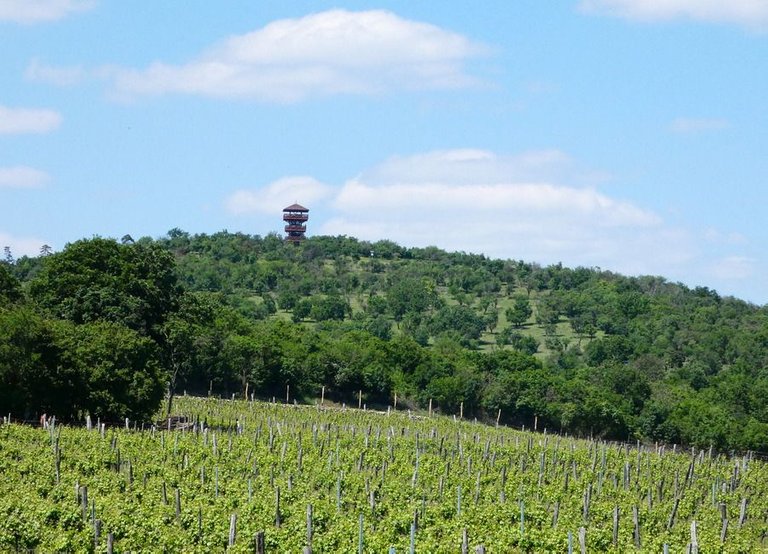 According to an information board, there should have been a lavender field here. Instead, I only saw a vineyard.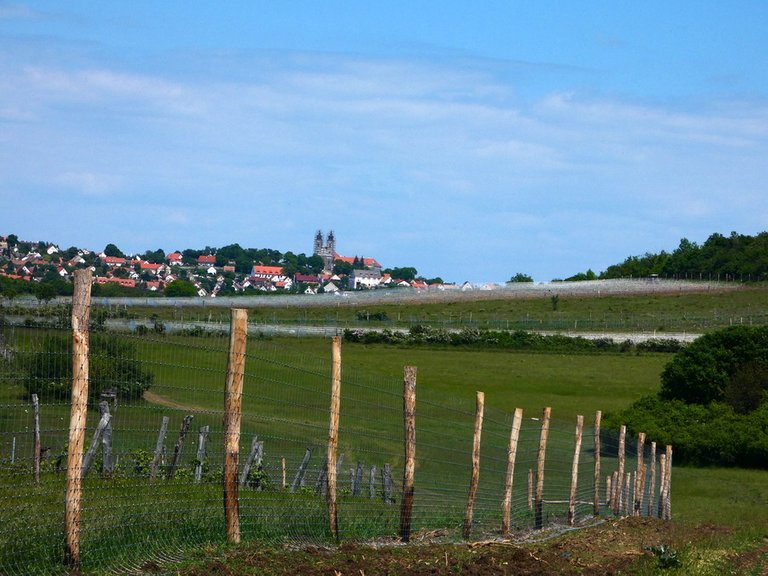 The hillside is steep but not dangerous. Many wildflowers bloom on it.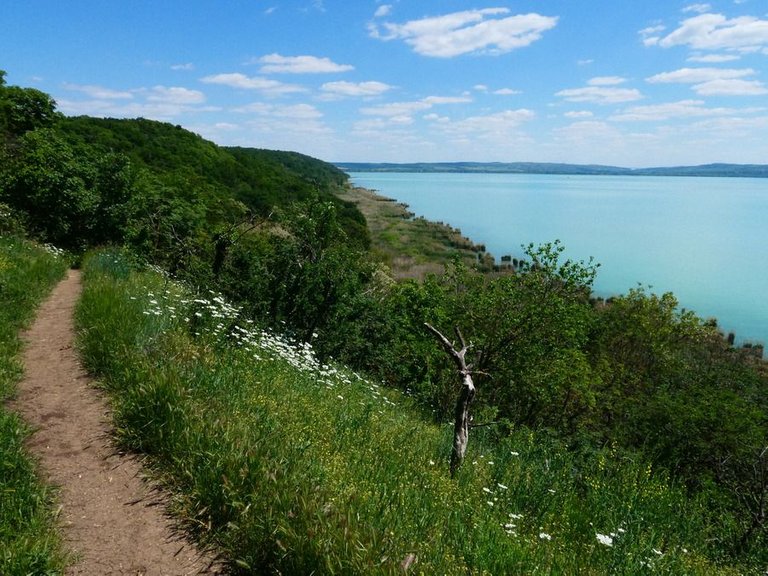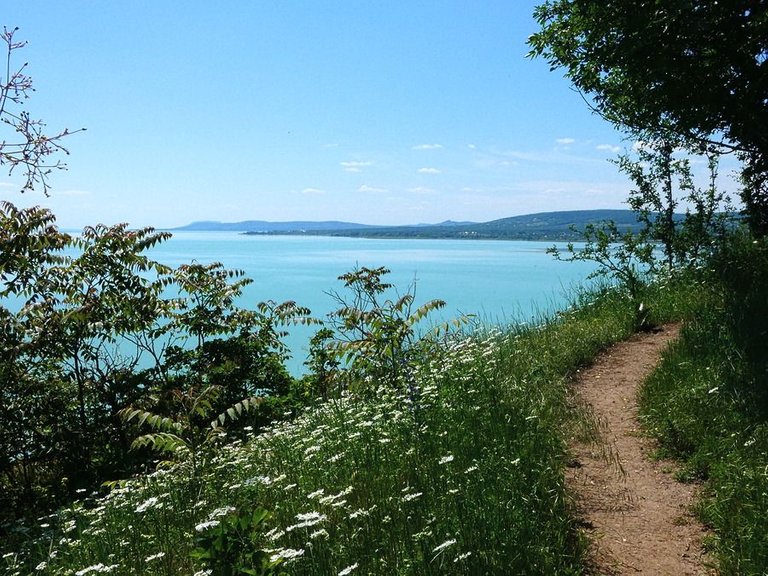 Sumac is also in bloom. It will be worth coming here in October as well, because then the leaves are colorful.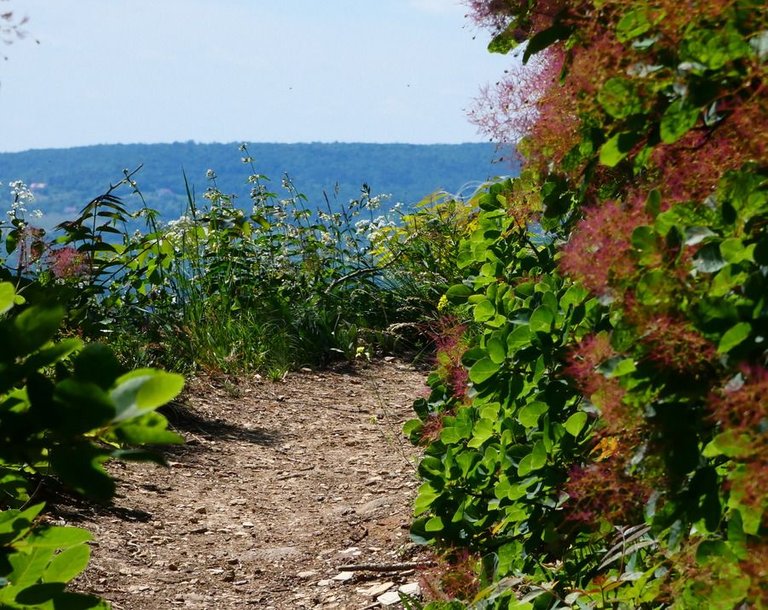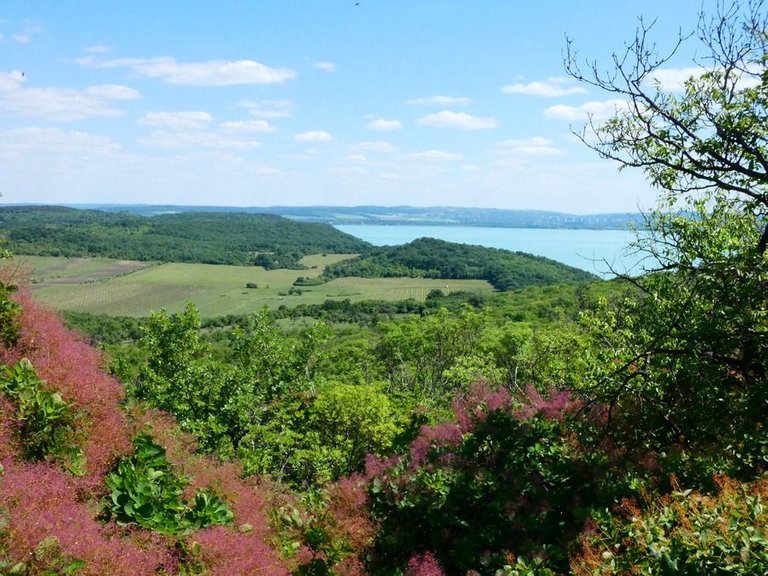 An interesting rock formation built of volcanic debris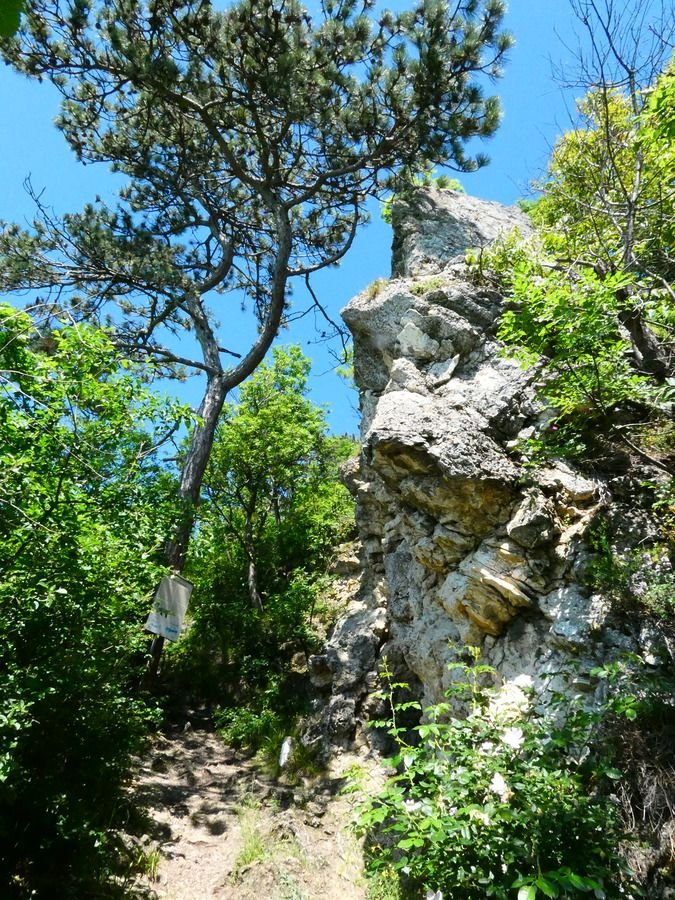 From a dark place, the path leads to the light.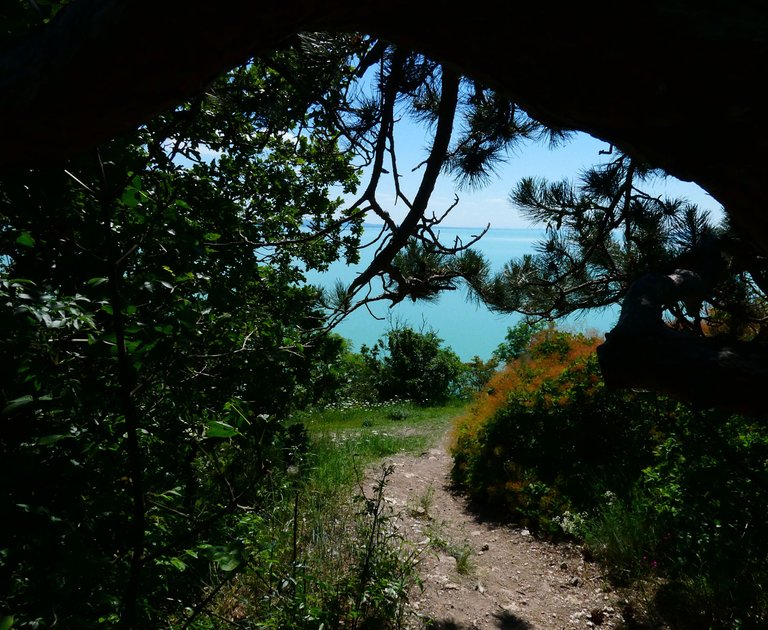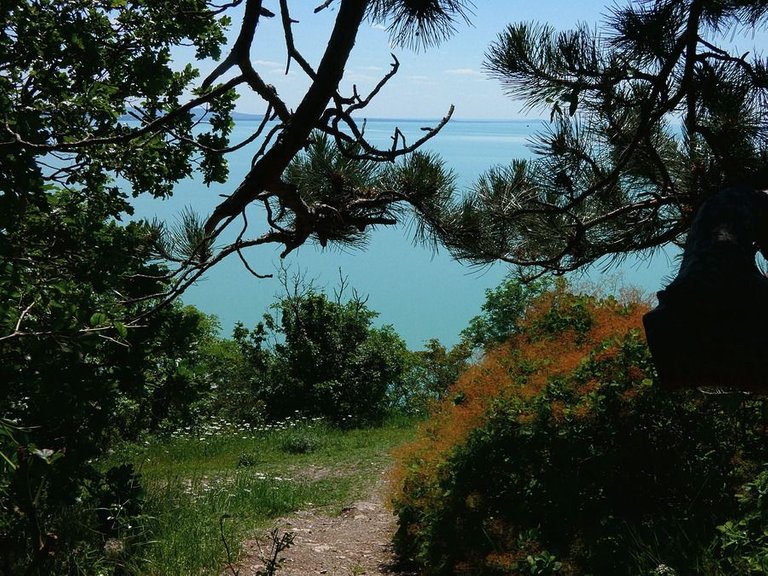 Vegetation finds habitat for itself everywhere and colors the gray rocks.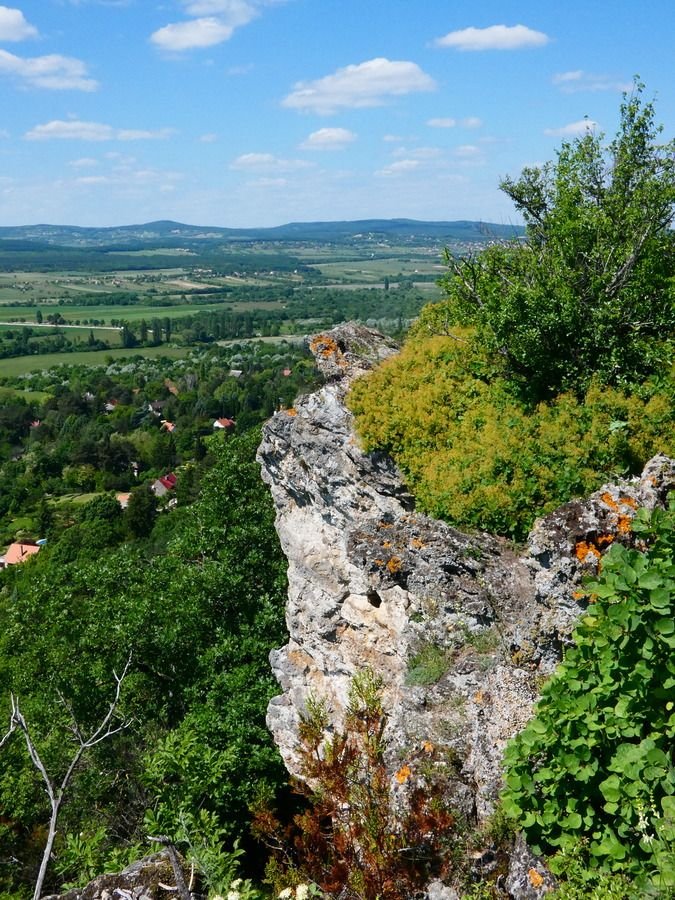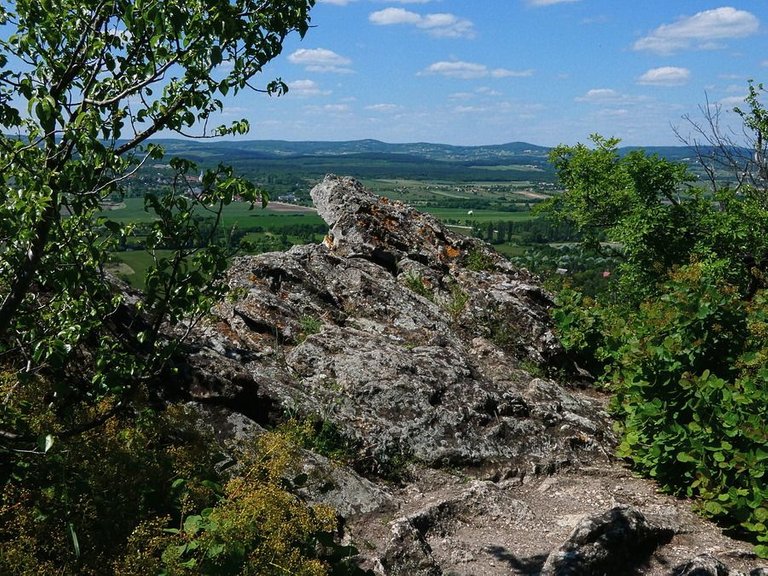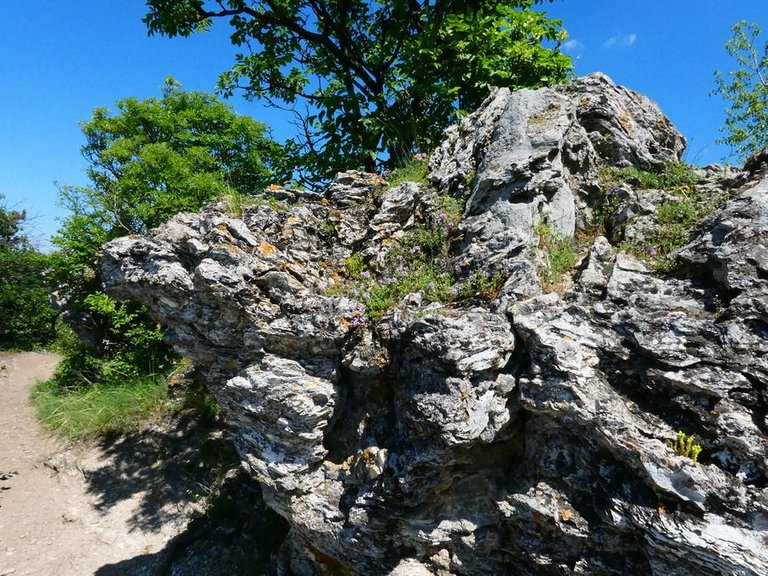 And I'm still not at the lookout, although I can see it from the top of a cliff, it's very close. I suspect the road is going downhill from here! In the next post, I will show you what the view was like from the tower and how I got back to the village.
---
With lots of love from Kalemandra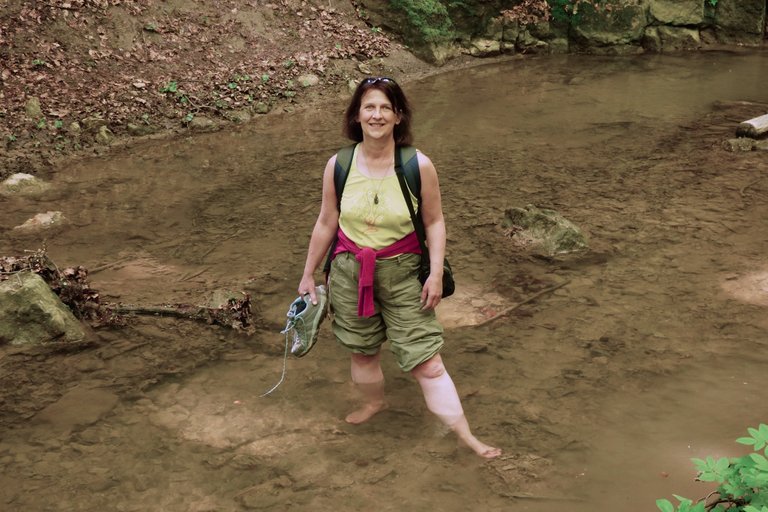 ---
---