I started my PhD studies. What would it contribute to science? Debunking the myths of dolphins in human care🐬
Once again, I bring you content that I consider to be of quality, this takes several hours of reading, comprehension and writing.💡📚
But more than that, this is one more publication so that together we can appreciate and contemplate how wonderful our nature is!🐬🐟🦈🦀🐢🐳🐙 I hope you enjoy!🐬🐟🦈🦀🐢🐳🐙🤗

I started my PhD studies. What would it contribute to science? Debunking the myths of dolphins in human care🐬
I have been quite absent this time in Hive. The reason is that I have devoted much of my time to my PhD research protocol. Previously I did research more focused on the biology of dolphins. And this time the focus will be ethology, that is, behavior, in order to help solve the big question, are dolphins "happy" under human care? Do they stress under this condition to death?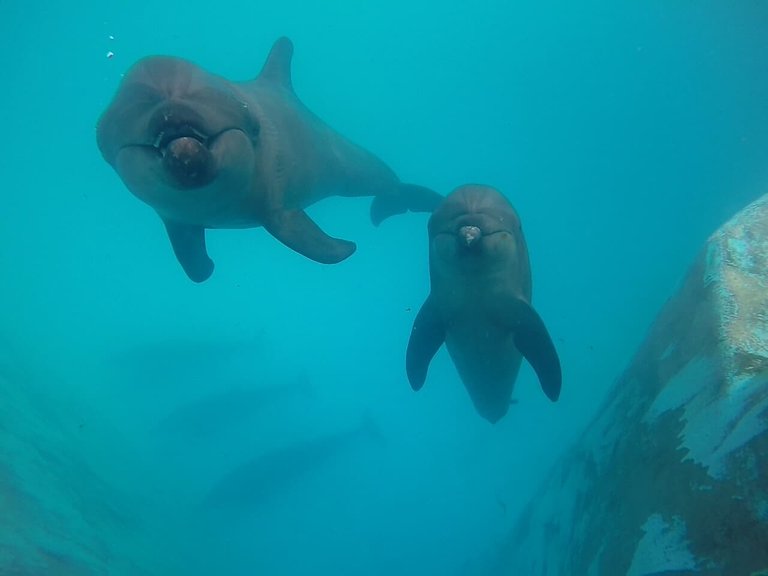 Photo credits: Juan Bacab G.
📍Location: Cancún, México
A question that has been quite controversial in recent years, and that science tries to give an answer. Little by little, and year to year, studies of behavior under human care have been increasing. And I intend to contribute to answer this question, which undoubtedly could be erroneously misunderstood if information is sought from the wrong sources.

The study of behavior in dolphins📚
The study of animal behavior and welfare in marine mammals has been the subject of interest for several years. Because it is not possible to define the general behavior of a species in a single investigation, this discipline has been divided into categories that lead to different lines of investigation (Alcock, 1998).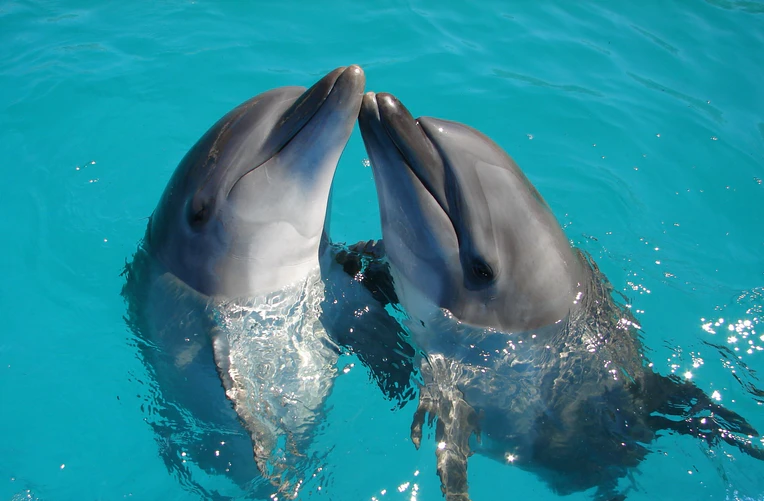 Photo credits: Ranae Smith
📍Location: Cabo, Baja California Sur, Mexico
Talking about the behavior of marine mammals can be very extensive, and can be divided into several lines of research.
Foraging: how to find, select and process prey
Avoidance and defense against predators
Migration and orientation
Agonistic behavior and competition
Sexual behavior: search, courtship and choice of partner
Parental care behavior
Behavior and social relationships
And this division does not include the behavior under human care or the vocalizations of the great whales, but in general, this is a way to divide the study of behavior in marine mammals.

Anticipation behavior in dolphins
What is anticipation behavior? It can be defined as the responses elicited by rewarding stimuli that lead to and facilitate a final behavior. This behavior is a general expression of the needs of animals, which is related to rewarding events and characteristic behaviors linked to certain rewards. The display of anticipatory behavior patterns is the result of the postulated release of endorphins and dopamine (Spruijt et al., 2001).
This behavior is used to measure animal welfare, in this case, it seems that anticipatory behavior is linked to a positive attitude of desire to participate in a certain event. Like playing with a ball, jumping in the middle of a hoop, or even the desire to play with people. These are the conclusions of Clegg et al. (2018) after doing a research study with dolphins under human care.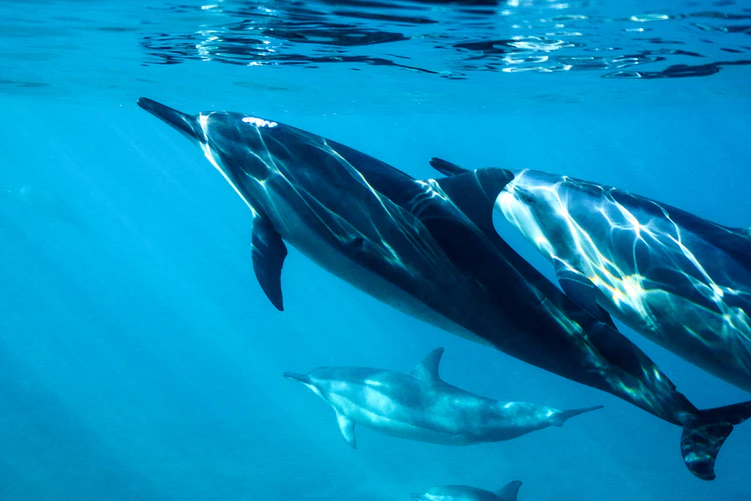 Photo credits: TJ Fitzsimmons
📍Location: Unknown
Precisely, my research protocol intends to do another study on anticipatory behavior. And surely you may ask yourself, and with this, how can we know if a dolphin is happy or not? You can most likely answer this question later, much later.

What does the background say?
There are few studies on this behavior, but they are there. Recognized researchers such as Clegg, Platto, Claxton, etc. they have ventured to carry out these investigations. And not only with dolphins, Platto studied this behavior in killer whales for example.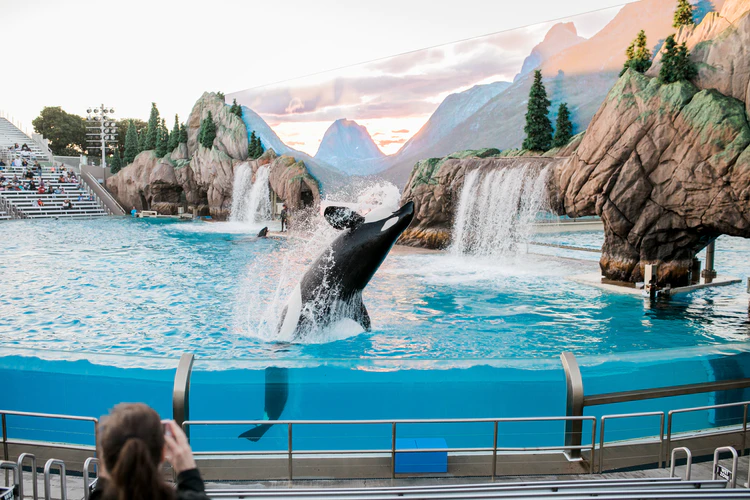 Photo credits: NeONBRAND
📍Location: Sea World Drive, San Diego, United States
What conclusion did they come to? These investigations have concluded with the premise that anticipatory behavior in cetaceans works as a tool to evaluate the welfare of animals in captivity, however, more studies are needed in this regard.

And how is this study done?
In very broad strokes, I will try to summarize what I have written in more than 20 pages of the protocol. Basically, we have been guided by a methodology that gave good results, the one presented by Clegg and colleagues in 2018.
The goal is to answer two questions. 1) How much anticipatory behavior can we observe in dolphins under three different contexts? and 2) Is this amount of anticipation behavior related to the level of participation in the next game/event?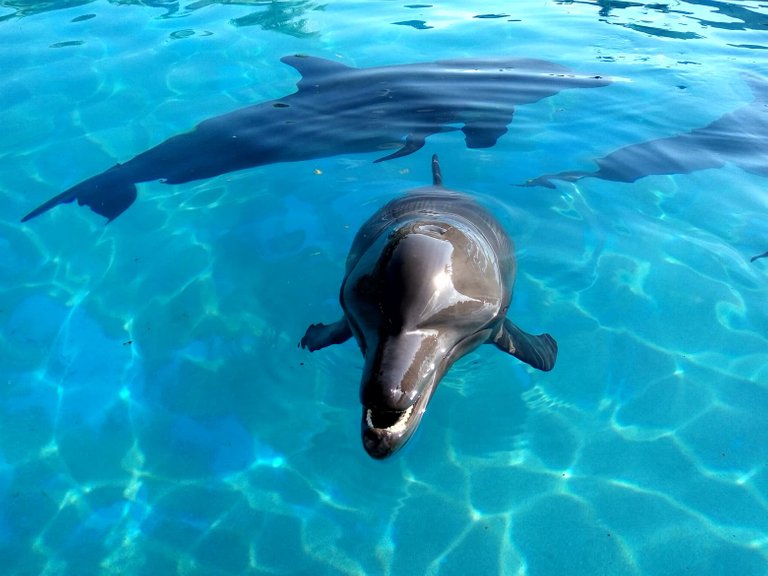 Photo credits: Juan Bacab G.
📍Location: Cancún, México
First, we must reproduce sound signals underwater for them. One sign indicates that some toys will arrive at the pool, another the arrival of people with whom they can play and the third will indicate nothing, nothing will arrive.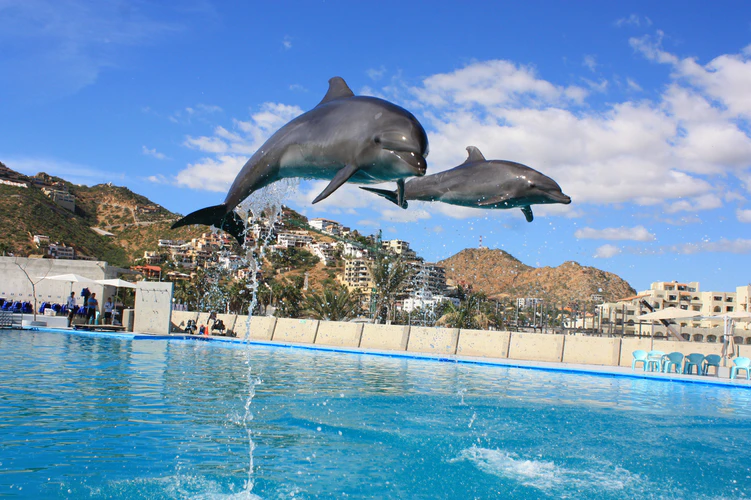 Photo credits: Ranae Smith
📍Location: Cabo, Baja California Sur, Mexico
The anticipation behavior will be measured with respect to the time in which the dolphins appear on the surface, this is indicating to us that they are curious to know what is going to happen. Just like when our pet hears the sound of his favorite food, he will surely be eager to eat!
And the second thing will be that we will measure the intensity of the participation when the games or the people arrive. We going to use cameras for it.

Maybe this all sounds interesting to you, or maybe not. But we must take into account that this is found in a very early sentence in order to draw conclusions. But what we do seek is to do quality research that can help us take the next step to find out what the level of well-being of dolphins in captivity is.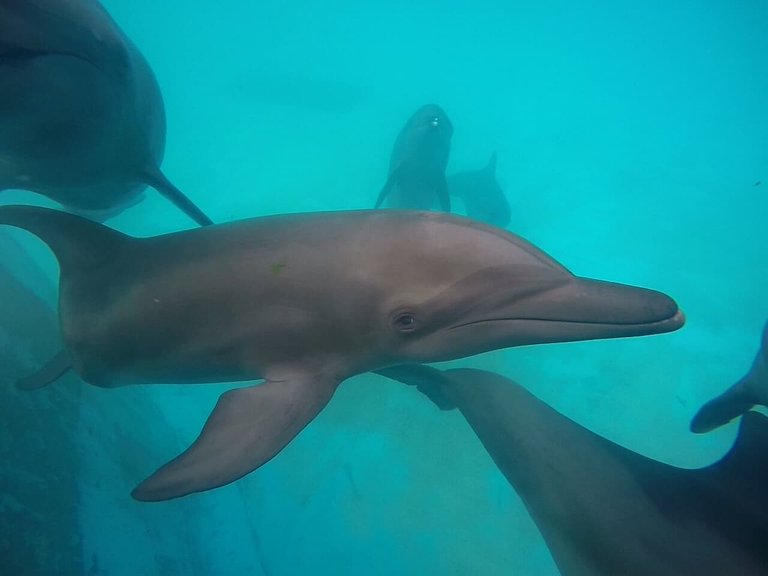 Photo credits: Juan Bacab G.
📍Location: Cancún, México
Remember that it is always very important to consult reliable sources to make decisions and decide to participate in the movement that, in reality, can contribute little to the care of animals🐋🐢🐟

What do you think about this❓
Have you heard about anticipatory behaviour❓
Let us know in the comments💬...

DNA - Densifying Nature-Appreciation :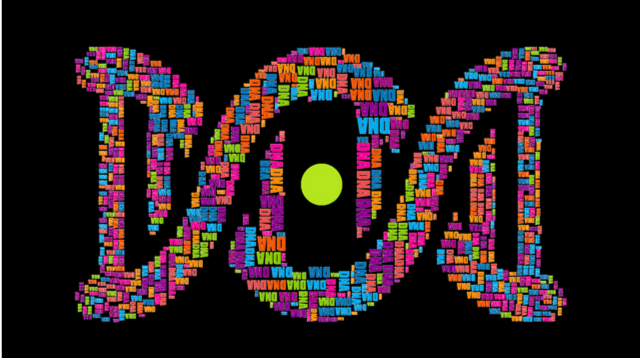 DNA is an organization to foster and DENSIFY NATURE-APPRECIATION which aims to establish REPORTS OF BIODIVERSITY DATA that is contributed by all of us Hiveans and subsequently cataloged. DNA animation GIF by @Suheri
Therefore DNA searches for HIGH-QUALITY posts that aim to DESCRIBE and determine the BIODIVERSITY AROUND YOU with added EXPLANATIONS and INFORMATION. For these informative posts they offer a CURATION SERVICE using the @dna.org account. It is also a CURATION TRAIL. Just add the #dna TAG if you think that any of your posts is what they are looking for.

Clickable Banner for free usage. Redirects to the Amazing Nature Community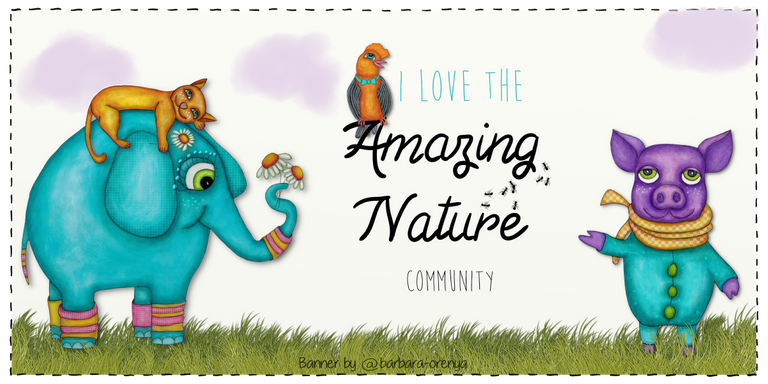 Clickable Banner by @barbara-orenya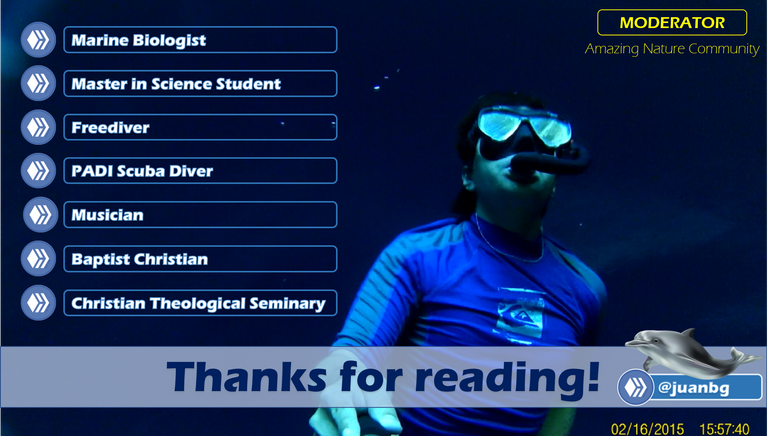 @juanbg: Moderator and curator of Amazing Nature Community
---
---