Hi all of you..
How are you today, I hope you are all in good condition and can do activities as usual,Ok in my post today we will see some pictures of mushrooms that I got today.
In the area where I live, it often rains, this is what makes me excited to look for mushrooms, usually after a few days of rain it will be easy to get mushrooms.
And sure enough, it was real. Not long ago I walked my eyes immediately saw mushrooms growing on a dead tree, I immediately captured the moment with my cell phone camera.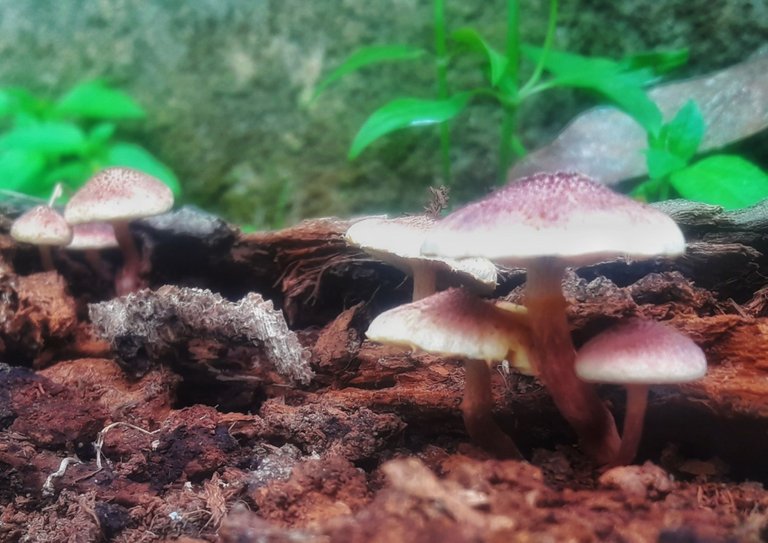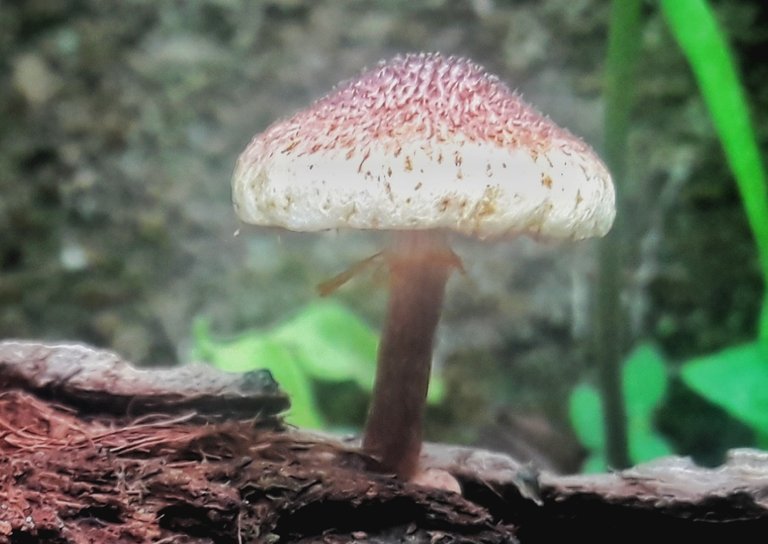 Speaking of mushrooms, when I was a child I was very curious about the life process of mushrooms, I was thinking how mushrooms could grow, if someone planted them, or if any other plant seeds fell and grew into mushrooms, but when I saw mushrooms growing on wood or the board adds to my curiosity, how to grow mushrooms on the board instead of on the ground.
My curiosity as a child was only solved when I started junior high school, from biology lessons I just understood the truth about mushrooms.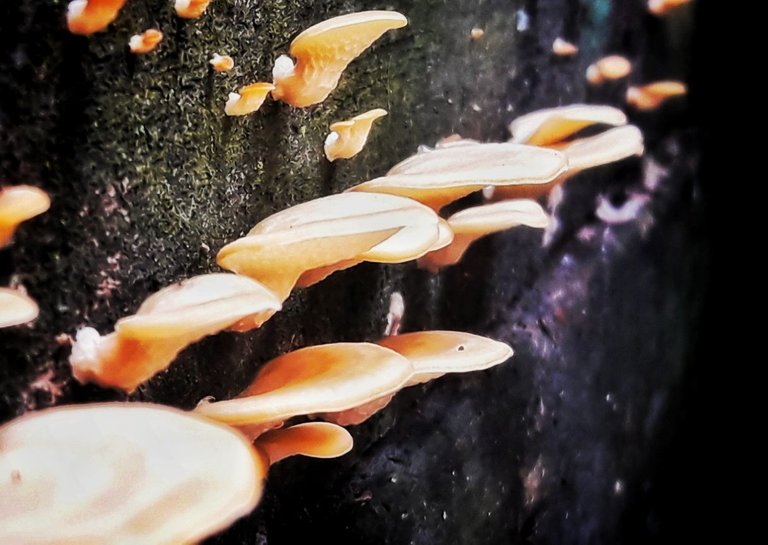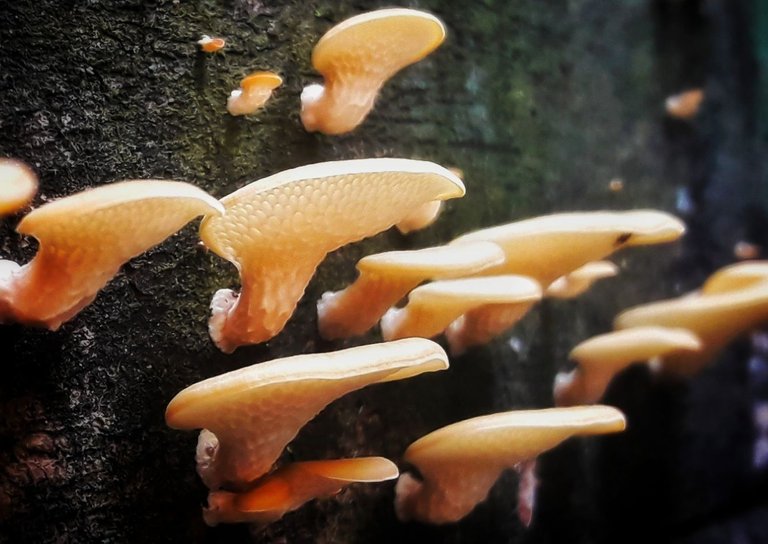 It turns out that fungi reproduce from spores carried by the wind, because of this fungus can grow and develop when the spores land in certain places that have moisture, usually on trees or wood that have fallen and also on shrubs in humid areas, and that's where the hyphae are. formed, to later become a mushroom that thrives.
Is it true that mushrooms are not plants?
When I read an article about mushrooms, I was surprised and confused as to why mushrooms are not included in the type of plant, and after reading and studying it turned out to be true that mushrooms are not included in the type of plant.
Mushrooms are not plants according to what I know because fungi do not have chlorophyll and because of this they cannot produce food sources for themselves. The way mushrooms live is very dependent on others, namely by breaking down the remains of other dead plants, such as we see or find, and also mushrooms have their own kingdom, namely Fungi, that's why it is said that mushrooms are not a type of plant if I'm not mistaken.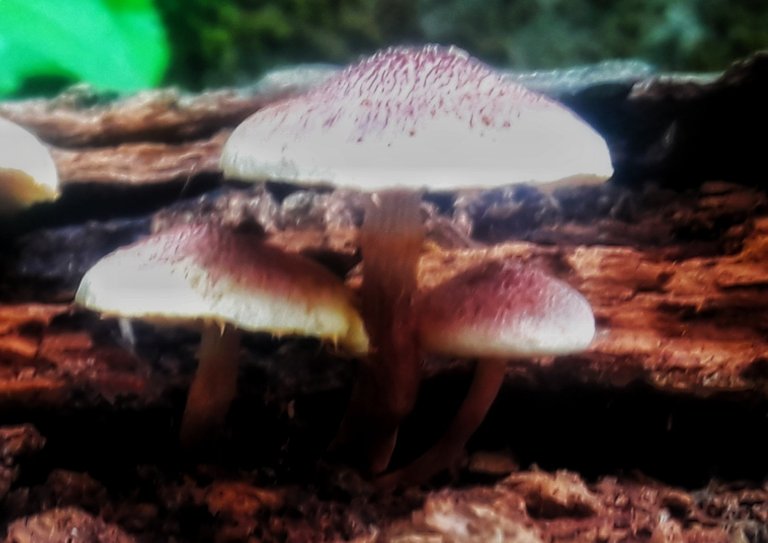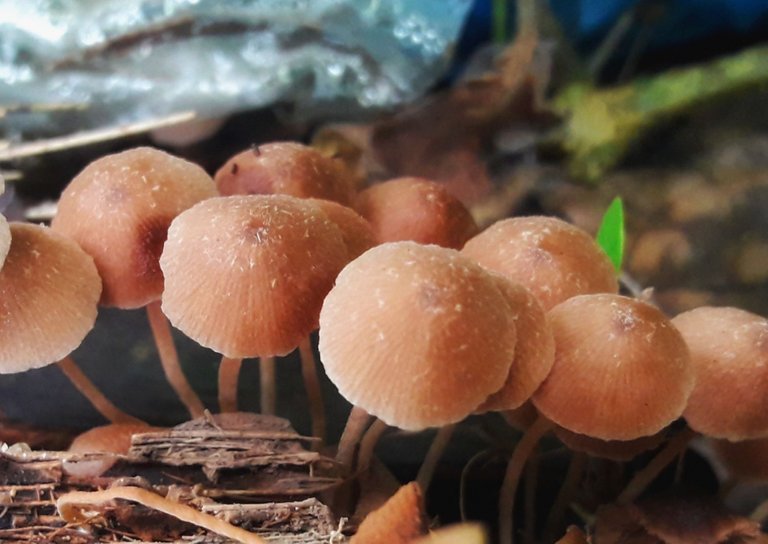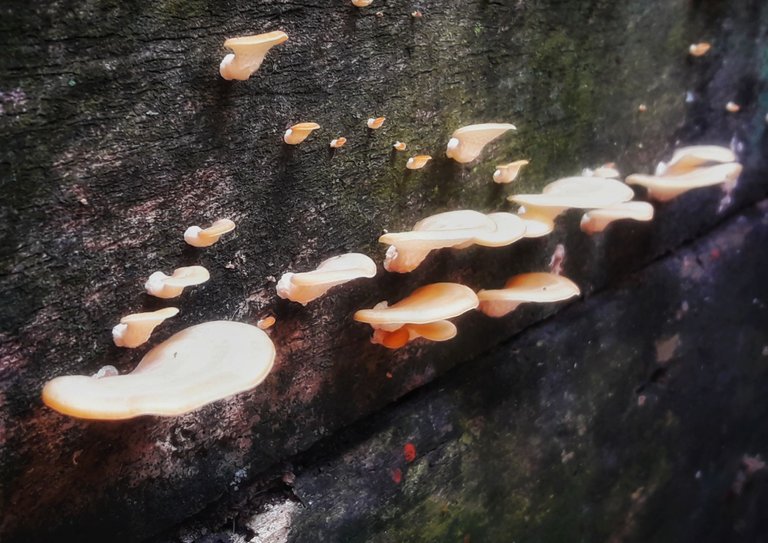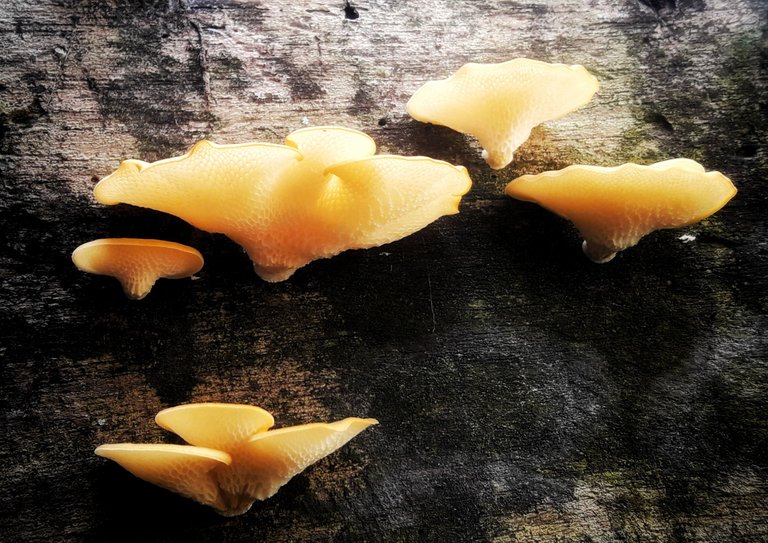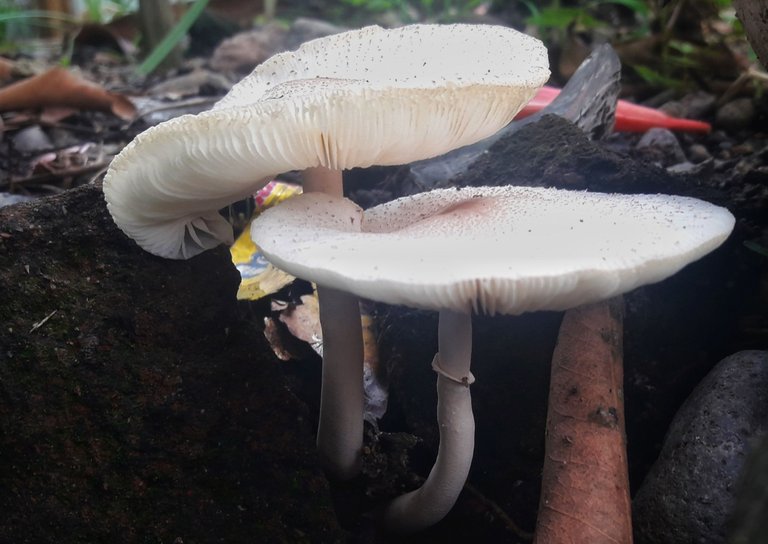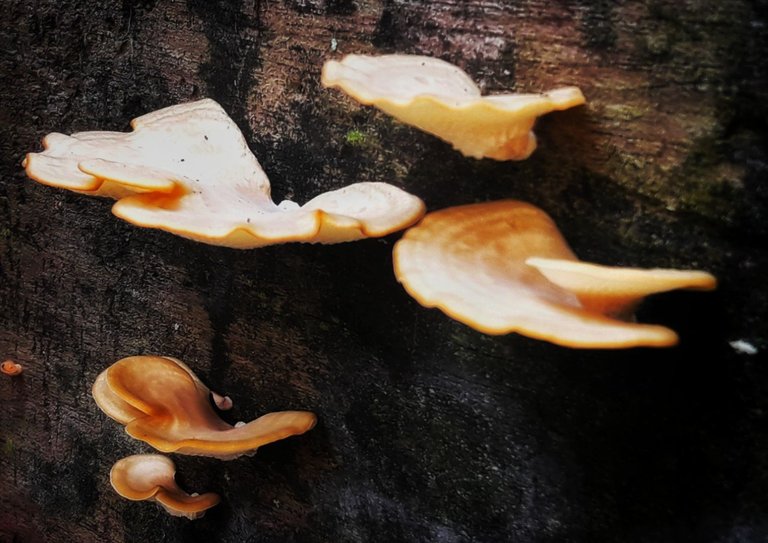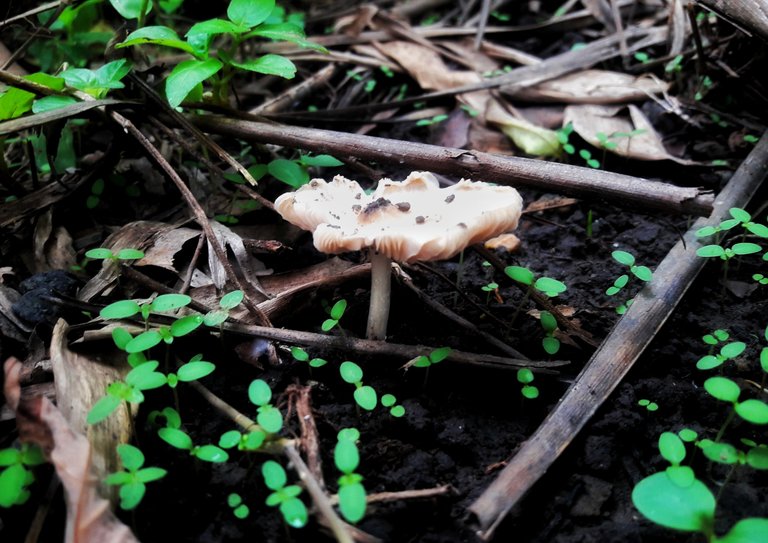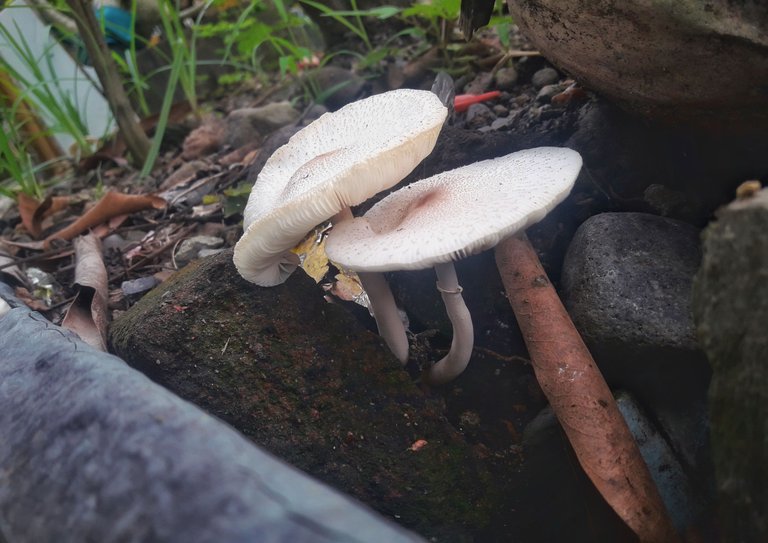 Friends, that's a little review from me about mushrooms, but first I want to apologize to all of you, if there are errors in writing or the information I convey above, in this case I am not an expert on mushrooms, but the explanation I give is limited I know about this, and I don't forget to say thank you to those of you who have visited me this time, see you in the next post and have a nice day.