Hola creativos de la naturaleza en esta maravillosa comunidad de Amazing Nature
En esta oportunidad me he sentido muy motivada a participar en este concurso. Y hablarles de este estupendo árbol que me encanta por ser tan útil, imponente, fuerte, versátil.
Lo he visto, en muchos lugares, parques, bosque, selva siempre bajo el agua, es una planta acuática, me encanta observarlo en esta oportunidad y aprender de él,detallaré en estas líneas toda su majestuosidad.
**Hello creative nature lovers in this wonderful Amazing Nature community!

This time I felt very motivated to participate in this contest.  And to tell you about this wonderful tree that I love for being so useful, imposing, strong, versatile.

I have seen it in many places, parks, forest, jungle, always under water, it is an aquatic plant, I love to observe it in this opportunity and learn from it, I will detail in these lines all its majesty.




🌿🌿🌿🌿🌿🌿🌿🌿🌿🌿🌿🌿🌿🌿🌿🌿🌿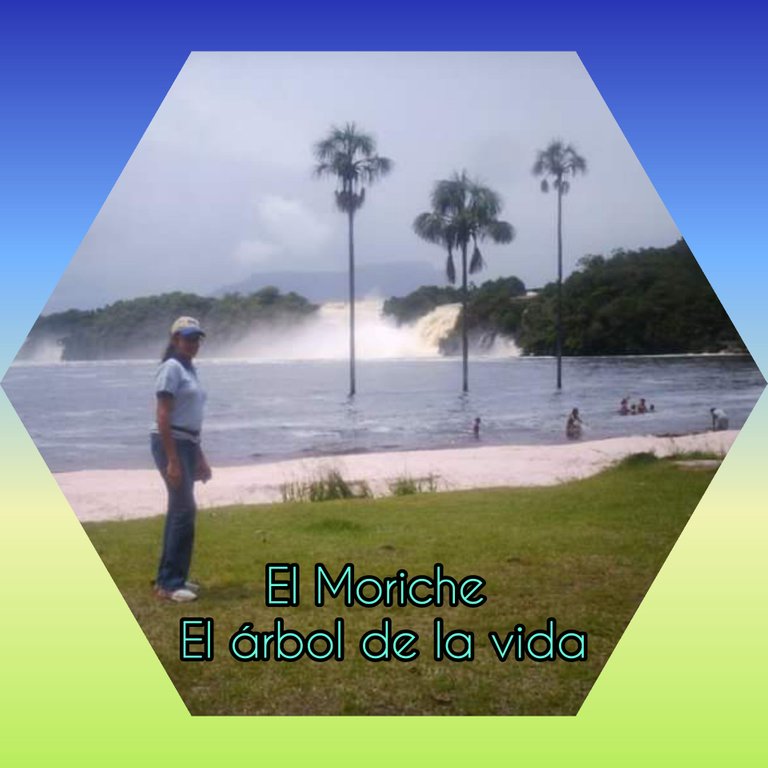 🌿🌿🌿🌿🌿🌿🌿🌿🌿🌿🌿🌿🌿🌿🌿🌿🌿
Se trata de la palma del Moriche, un árbol emblemático de Venezuela. Posee diversos nombren segun el punto geográfico en que se encuentre.
Es denominado canangucha, aguaje o buriti, localizado en Colombia, Perú, Brasil, Ecuador.
En mi hermoso pais Venezuela, es muy común y lo encontramos en la Amazonía Venezolana.
Para mi sorpresa es un árbol acuático, sus raices casi siempre estan bajo el agua o en humedales, en regiones como llanuras donde se acumulan gran cantidad agua, o en lagos y selva.
Su nombre científico es Mauritia flexuosa
This is the Moriche palm, an emblematic tree of Venezuela. It has different names depending on the geographic point where it is found.

It is called canangucha, aguaje or buriti, located in Colombia, Peru, Brazil, Ecuador.

In my beautiful country Venezuela, it is very common and we find it in the Venezuelan Amazon.

To my surprise it is an aquatic tree, its roots are almost always under water or in wetlands, in regions such as plains where large amounts of water accumulate, or in lakes.



🌴🌴🌴🌴🌴🌴🌴🌴🌴🌴🌴🌴🌴🌴🌴🌴🌴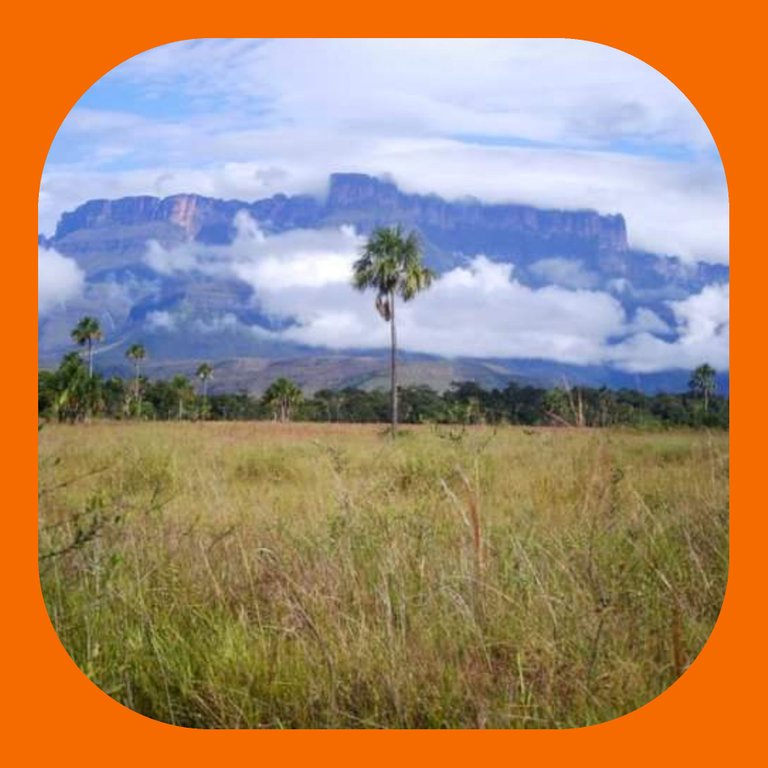 🌴🌴🌴🌴🌴🌴🌴🌴🌴🌴🌴🌴🌴🌴🌴🌴
sabías que?
En 1800 el gran naturalista Alemán Alexander Von Humboldt realizó estudios a la palma de Moriche, y encontro en ella grandes propiedades naturales, asi que la denominó el árbol de la vida, como símbolo perfecto de la naturaleza como organismo viviente.
les diré la razón:
Es una palma de gran altura, de 20 a 30 metros de altura, con su tronco despejado, sus hojas solo estan en la copa, son ramas grandes, verdes y fuertes, tanto que aguantan el peso de gran variedad de pájaros, como guacamayas y loros que habitan en sus ramas y consumen sus frutos.
En Venezuela he visto estas altas palmeras en el Parque del Este. Un magnífico parque incrustado es el centro de la capital.
Hoy este parque esta bellísimo verde y explendoroso, las lluvias van en aumento y sus posos estan cristalinos, alli habitan peces y tortugas, o las garzas que se vienen a refrescar. Bajo la sombra del Morichal.
# # Did you know that?

> In 1800 the great German naturalist Alexander Von Humboldt studied the Moriche palm, and found great natural properties in it, so he called it the **tree of life,** as a perfect symbol of nature as a living organism

# I will tell you why:
It is a palm of great height, from 20 to 30 meters high, with its trunk clear, its leaves are only on the top, they are large, green and strong branches, so much so that they support the weight of a great variety of birds, such as macaws and parrots that inhabit its branches and consume its fruits.

In Venezuela I have seen these tall palms in Parque del Este.  A magnificent park embedded is the center of the capital.

  Today this park is beautifully green and splendorous, the rains are increasing and its pools are crystal clear, there inhabit fish and turtles, or herons that come to cool off. Under the shade of the Morichal.


🌱🌱🌱🌱🌱🌱🌱🌱🌱🌱🌱🌱🌱🌱🌱🌱🌱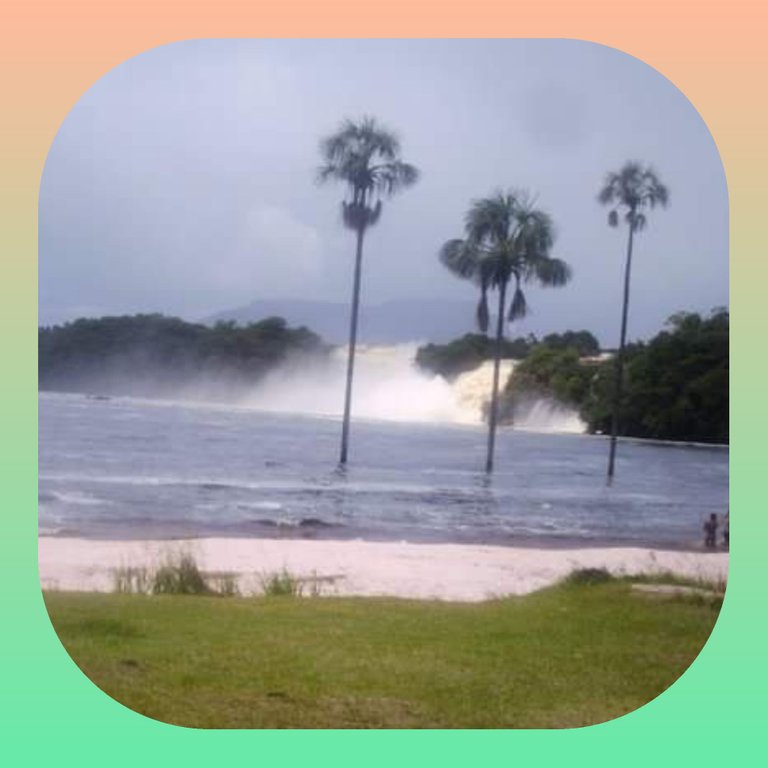 🌱🌱🌱🌱🌱🌱🌱🌱🌱🌱🌱🌱🌱🌱🌱🌱🌱
Sin embargo, donde los he visto y conozco de sus múltiples virtuded es en la Gran Sabana, especificamente en el Parque Nacional Canaima, tuve la dicha de visitar ese mágico paisaje hace un tiempo.
Alli,me tome una foto en la laguna de Canaima, donde se pueden ver las tres palmas de moriche en la orilla, palmas que son siempre protagonista en las fotos de los visitantes.
Detras de estas palmas se encuentran dos caídas de agua, una de ellas se llama Salto el sapo, agradeciendo su nombre a la multitud de sapos que alli habitan.
El moriche o árbol de la vida, es muy apreciado por las comunidades indigena de la región, los Pemones, quienes han aprovechado todas sus bondades.
Usos del moriche
El moriche, da frutos, rico en vitaminas, se pueden observar multiples brotes, que cuelgan en la copa del árbol, son aprovechados por las avez y lugareños. Esta fruta es pequeña de color rojo con una pulpa amarilla, comentan que su sabor es agridulce y son deliciosas...yo no las he probado pero de seguro lo hare en la proxima oportunidad.
However, where I have seen them and know of their multiple virtues is in the Gran Sabana, specifically in the Canaima National Park, I had the joy of visiting this magical landscape some time ago.
There, I took a picture in the lagoon of Canaima, where you can see the three moriche palms on the shore, palms that are always the protagonist in the photos of visitors.
Behind these palms are two waterfalls, one of them is called Salto el sapo, thanks to the multitude of toads that live there.

The moriche or tree of life, is very appreciated by the indigenous communities of the region, the Pemones, who have taken advantage of all its benefits.

# Uses of the moriche

The moriche, gives fruits, rich in vitamins, you can see multiple buds, which hang in the top of the tree, are used by the people and locals. This fruit is small red with a yellow pulp, they say that its flavor is sweet and sour and are delicious ... I have not tried them but surely I will do it in the next opportunity.


🍀🍀🍀🍀🍀🍀🍀🍀🍀🍀☘️🍀🍀🍀🍀🍀🍀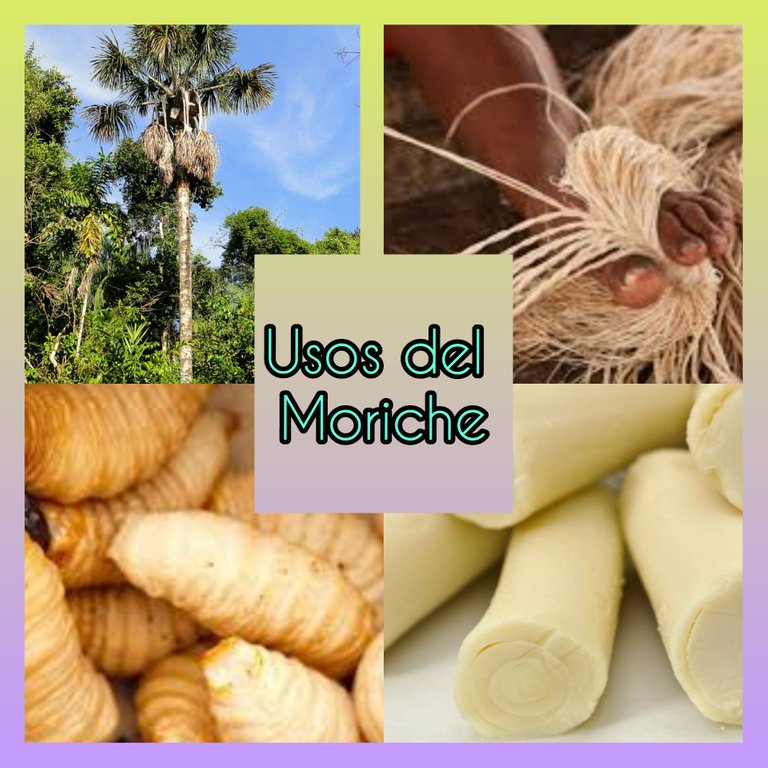 🍀🍀🍀🍀🍀🍀🍀🍀☘️☘️☘️🍀🍀🍀☘️☘️☘️
Por otro, lado las ramas secas del moriche son tan fuertes y protectoras que son utilizadas para techar viviendas. Los indigenas se internan en la selva, trepan el moriche para luego poderlo y obtener las mejores hojas, y techar sus chozas y churuatas.
Cuando las ramas secan, caen al agua, proporcionan al agua un color amarillo, como un te, que nutre al ecosistema acuático.
La corteza de la palma es usada para la construcción de embarcaciones, pequeñas denominadas curiaras, son rápidas, livianas para transitar los rios del Amazonas.
Asi mismo, este magnífico árbol es el sustento alimenticio. Cuando el talado, es albergue de gusanos, estos gusanos son esponjosos, grandes, blancos y al comerse todo el interior de la palma son apetitosos y nutritivos para la poblaciones indígenas...
Estos gusanos de moriche son parte indispensable de la dieta de los Pemones.
En mi visita a Canaima,tuve la oportunidad de ver este suculento alimento, pero lamento decir que no me atreví a comerlos... Aunque se parecían mucho a los famosos tequeños.
Asi mismo, la pulpa blanda de esta palma, es una deliciosa y cremoso alimento, denominado palmito, el palmito, acompaña a las ensaladas, con aguacate y cebollas a mi me encanta, por eso que los gusanos que crecen en su interior son tan cremosos y muy buscados por los lugareños, sera que saben como el palmito?
Por otro lado, desde las fibras que se obtienen de las ramas del árbol, se elaboran artesanías, como cestas, sandalias, tapetes entre otros utensilios, requeridos por las etnias indigenas.
En fin, los usos y propiedaded de esta palma, han permitido que sea protegida y cultivada, en las zona, donde es de alto nivel utilitario, en la elaboración de aceites medicinales, carato de moriche, entre otros usos.
La naturaleza en sus bondades nos bendice que todo lo que necesitamos para vivir en plena integracion y unión. El ser humano aprovecha de todas las oportunidades y beneficios.
La palma de moriche debe cuidarse y preservarse. Sin lugar a dudas la naturaleza es una enorme farmacia.
Gracias por llegar hasta el final, agradezco tu comentario y voto....
Hasta la próxima idea.
On the other hand, the dried branches of the moriche are so strong and protective that they are used for roofing houses. The Indians go deep into the jungle, climb the moriche to get the best leaves and roof their huts and churuatas.

When the branches dry, they fall into the water, giving the water a yellow color, like tea, which nourishes the aquatic ecosystem.

The bark of the palm is used for the construction of small boats, called curiaras, which are fast and light enough to travel the rivers of the Amazon.

Likewise, this magnificent tree is the food sustenance. When felled, it is home to worms, these worms are fluffy, large, white and eat the entire interior of the palm are appetizing and nutritious for indigenous populations ... These moriche worms are an indispensable part of the Pemon's diet.

> During my visit to Canaima, I had the opportunity to see this succulent food, but I regret to say that I didn't dare to eat them... Although they looked a lot like the famous tequeños.

Likewise, the soft pulp of this palm, is a delicious and creamy food, called palm heart, the palm heart, accompanies salads, with avocado and onions to my love, that's why the worms that grow inside are so creamy and very sought after by the locals, could it be that they taste like palm heart?

On the other hand, from the fibers obtained from the branches of the tree, handicrafts are made, such as baskets, sandals, rugs and other utensils, required by the indigenous ethnic groups.

Finally, the uses and properties of this palm have allowed it to be protected and cultivated in the zone, where it is of high utilitarian level, in the elaboration of medicinal oils, carato of moriche, among other uses.

Nature in its goodness blesses us with everything we need to live in full integration and union. The human being takes advantage of all the opportunities and benefits. 

The Morireche palm must be cared for and preserved. Undoubtedly nature is a huge pharmacy.

Thank you for making it to the end, I appreciate your comment and vote....

Until the next idea.


🏞️🏞️🏞️🏞️🏞️🏞️🏞️🏞️🏞️🏞️🏞️🏞️🏞️🏞️🏞️🏞️🏞️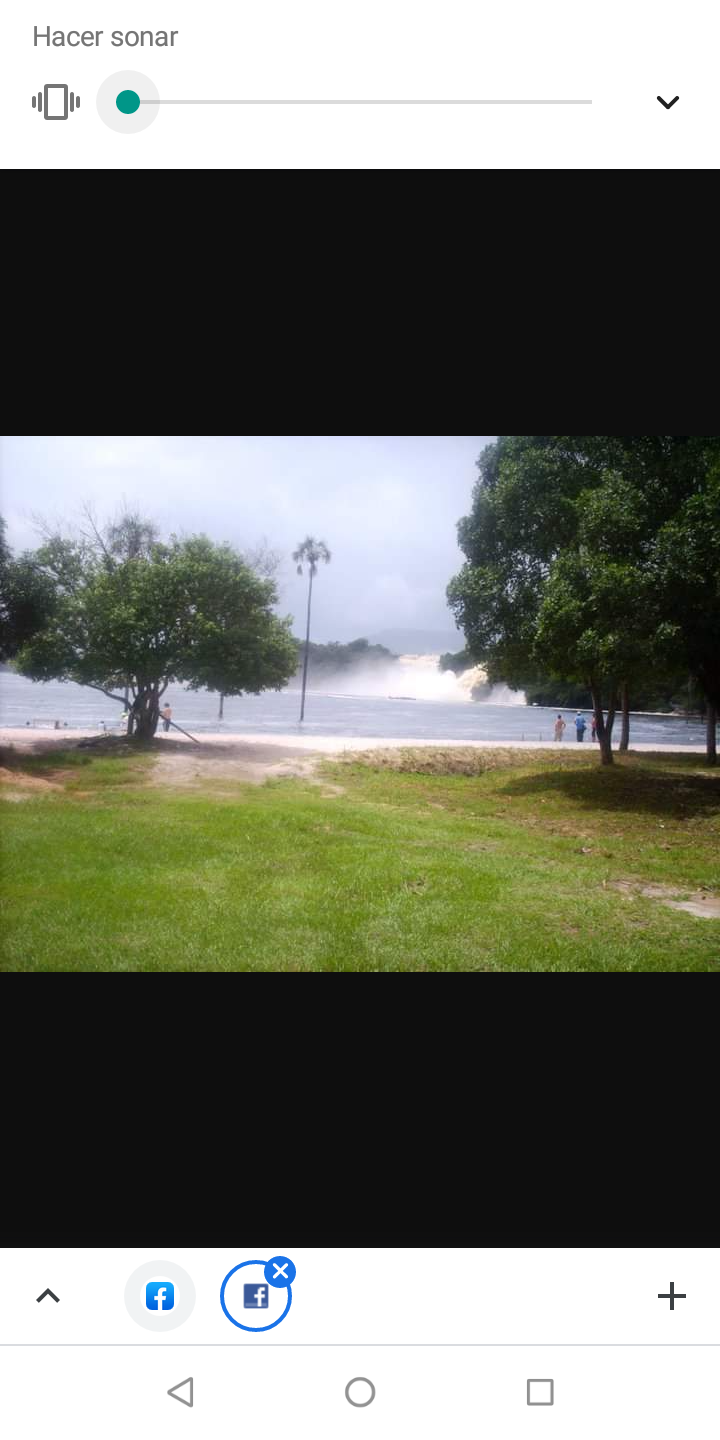 🏞️🏞️🏞️🏞️🏞️🏞️🏞️🏞️🏞️🏞️🏞️🏞️🏞️🏞️🏞️🏞️🏞️
fotos tomadas por mi en mi visita a Canaima.
Traducción.: Deelp