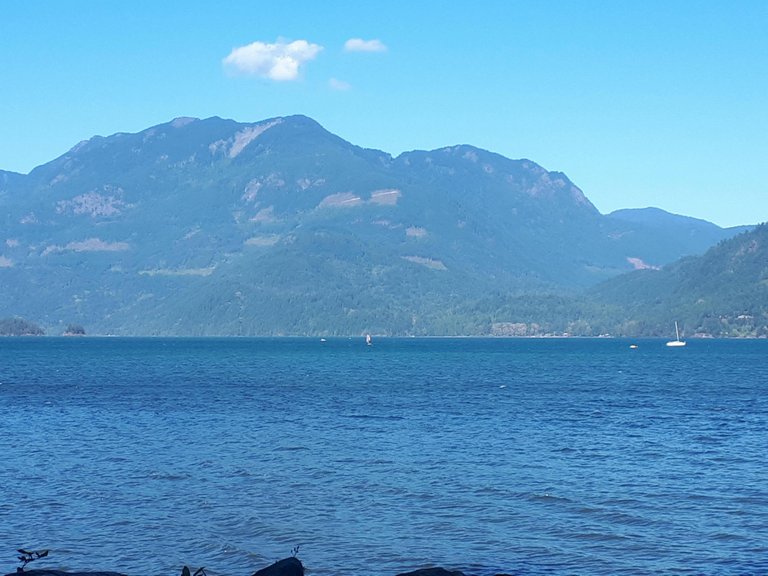 Had a super good time when we went to Vancouver to bike around. We went around the Sea Wall one day and around Stanley Park the other day.
The above photo was from Harrison.
That was so fun biking around in the park. We saw a few animals! There was a fox and it was the closest I ever got to one! Looked pretty tame. There was a chipmunk and also a Black Squirrel! I was able to take a clip of squirrel.
I really enjoyed that, it came up when we were eating ice cream with coffee. Of course we did not feed it. Had nothing for it. There were also many birds chirping around rustling in the bushes! It was a neat little scene there.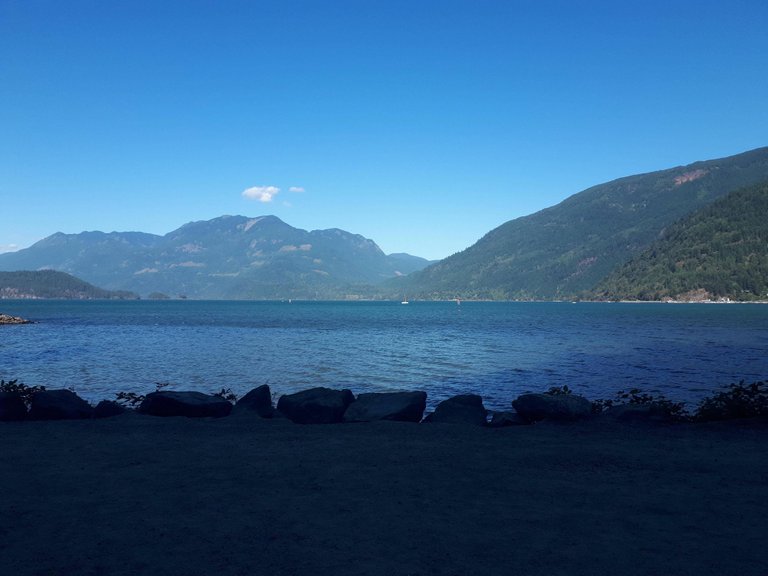 Also we were able to get a real good view of the ocean and the bridge! It was nice and high up. Saw a boat or 2.
We had a real good time! I like Vancouver. Nice place to visit. Was glad we got out of there before the smoke from forest fires. Now we have spooky haze smoke in the prairies too.