A follow up of yesterdays post. (read that first)
Snow in the Netherlands... man it was short but nice. At the end of the afternoon, around 16:00h the snow started to fall and at end of the evening it was dry again. About 3 to 5 cm of snow has fallen down. That's not even 2 inch.
I took a little hike trough the woods whit out my camera because sun sets at 17:00 h over here, not much to see then.
This morning i set my alarm at 07:00 and when out side. It wasn't freezing any more and in the far west of the country the rain was already coming down. Sunrise was at about 09:00h and at that time i was already at the place i want to start photographing.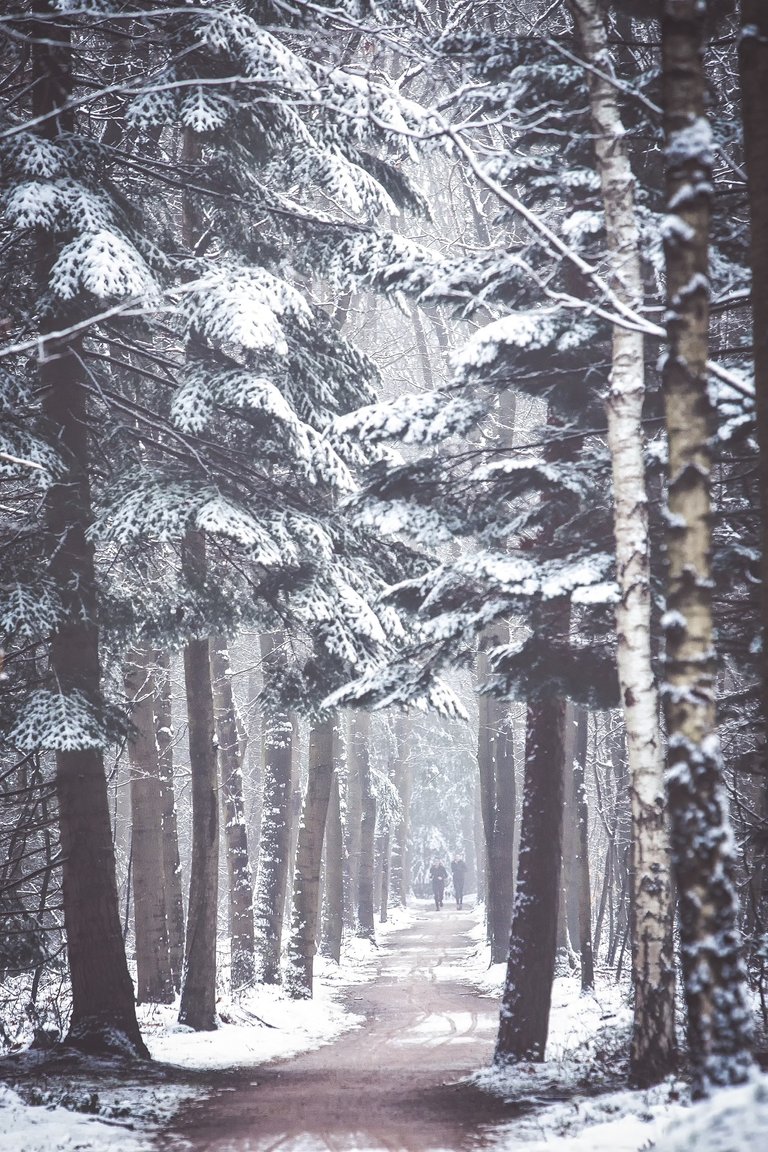 This is a little biking lane through the woods of Zeist and i didn't have to wait long for those runners. Its always nice to have sombuddy in the picture. My second stop was a hiking trail in the middel of the woods, its called the lane without end. Its a path of almost 5 kilometers (3 mi) straight trough the woods.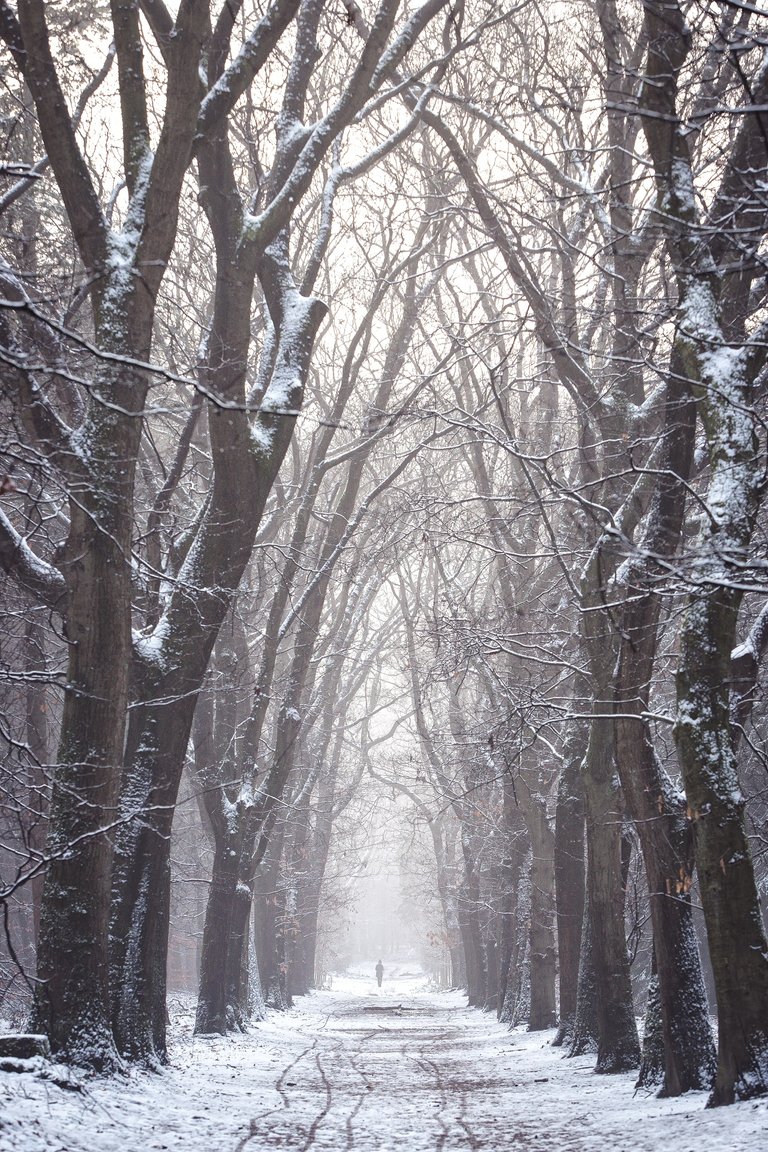 I love the tall trees over there. the sunlight peek through the clouds at this moment but that was for 2 minutes :p I like the diffrent stages of this lane. The next image is also made there.
Looks like a totally different place but close by.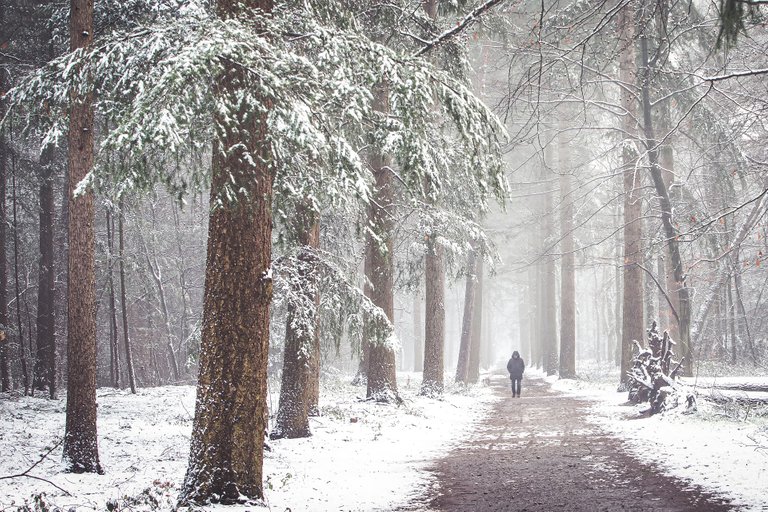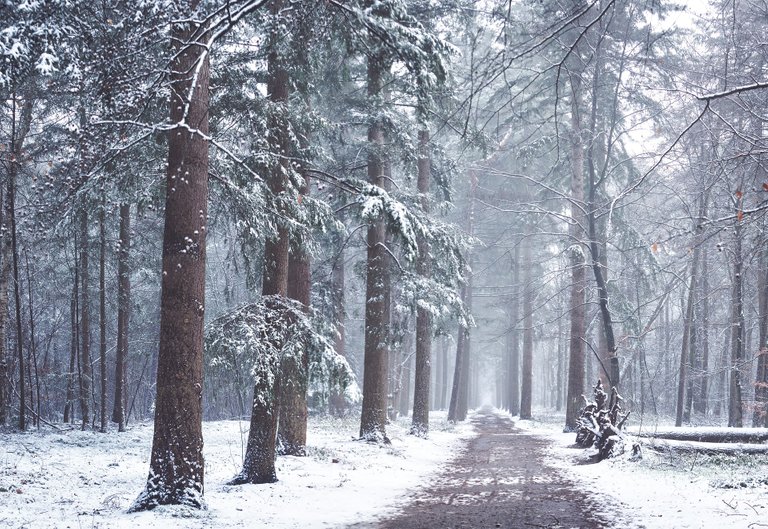 The first of the two pictures I gave a little more color and the second one is a panorama picture of 3 vertical shots. Can you see in the distance? In the end i came home at almost 12:00h and the last kilometer i biked in the rain, at 14:00 al the snow was gone... That was a snow day in the Netherlands :D
These pictures where made the first hour i was outside. have got many more pictures but wil show them later.