You'd think that if you walk around the same paths in the same time of the year, nothing will surprise you. You know what plants grow where and when is the best time to catch them blooming.
Until you spot something completely new!
Leopoldia comosa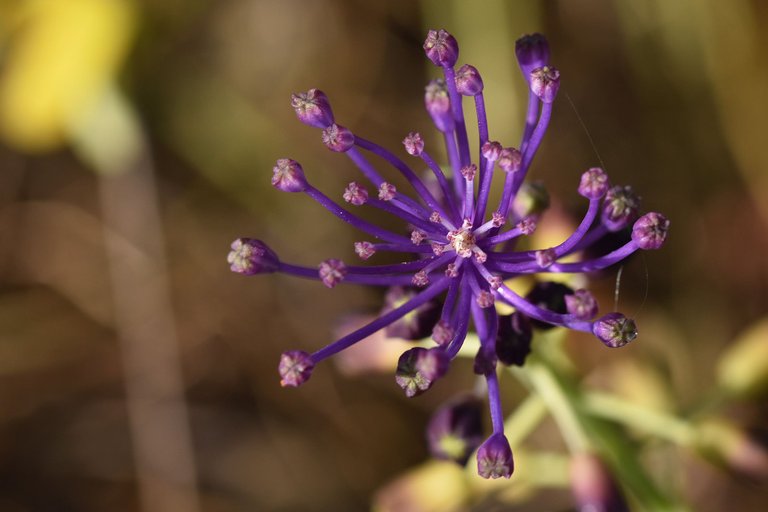 Also called Muscari comosum or tassel grape hyacinth. Native to Mediterranean region and considered a weed (another very pretty one).
I found only one like that in bloom among green grasses. The colour just popped, but as I tried to find more - there was none.
It is a perennial flower that grows from a bulb. The bulb is supposed to be a delicacy, which I didn't know when I saw it. And even if I did, I would have just left it there and let it grow.
The blooming time is now and maybe for one more month. Then the flowers and the leaves will dry up and for the hot summer months the whole plant will go dormant. The bulbs will stay hidden from the head deep in the ground and will sprout again in in spring.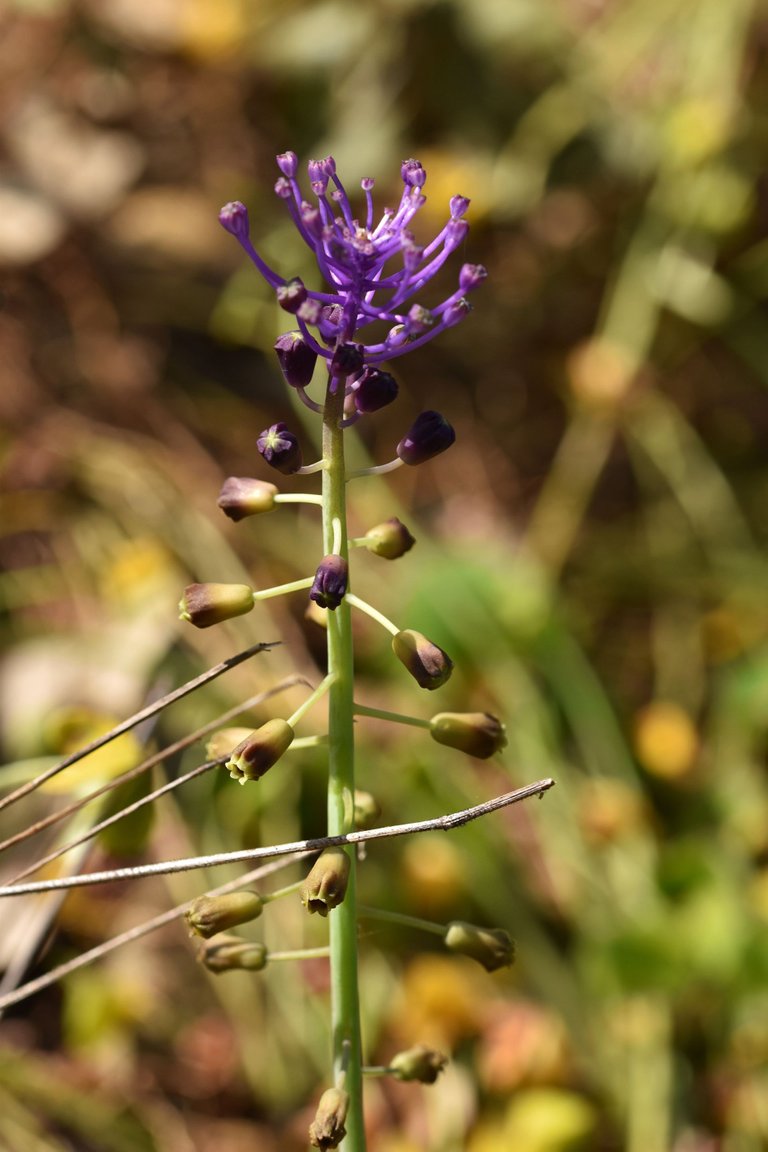 The interesting part, besides the cool colour and shape are the flowers. There are tow types on a single stem. The top ones in bright colour that are sterile (I suspect they are just to draw attention and attract pollinators), and the bottom ones, which are greenish. Those are fertile and those will be pollinated.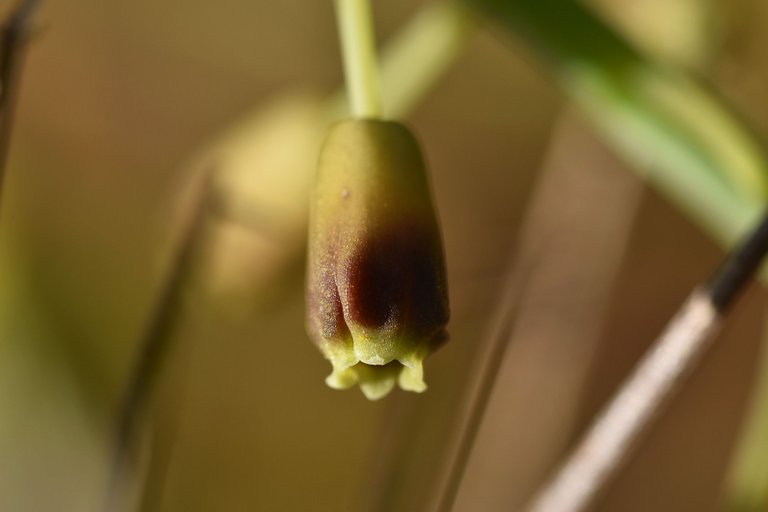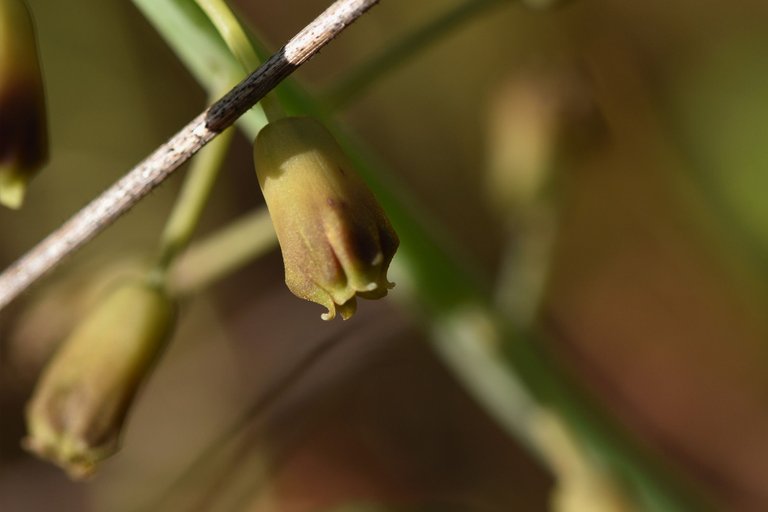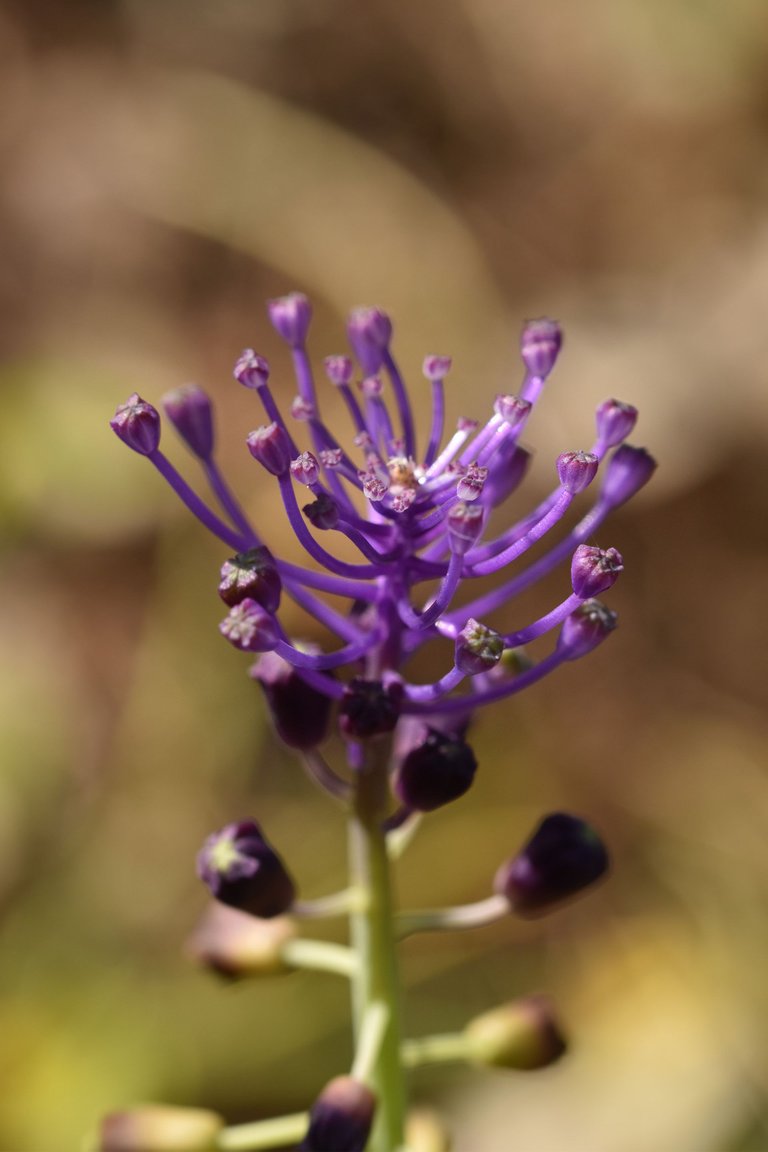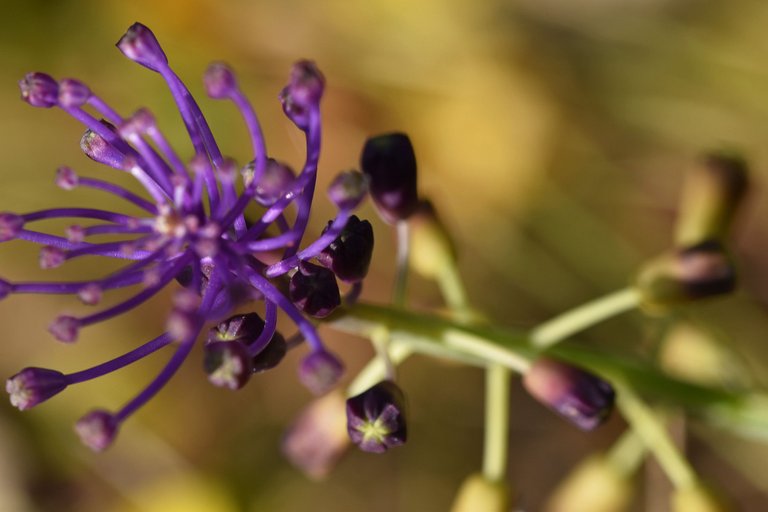 »«
Shot with Nikon D5500 + Sigma 105mm lens
All photos and text are my own.