This is one of the flowers I found at my mum's garden. There is a part, a few square meters, that looks like a mess. But it is all done on purpose and with a plan, though for people that pass by may not look like it. That little part has blooming annuals and perennials, but the way it was made is to always have something (or a few types) in bloom during the growing season. So when the spring flowers are done, the summer ones start to open and then late summer fall ones.
A huge bouquet of blooms!
Checking up the flowers one early summer day I noticed a few of those yellow ones almost lost among tall red poppies and blue delphiniums.
Rudbeckia hirta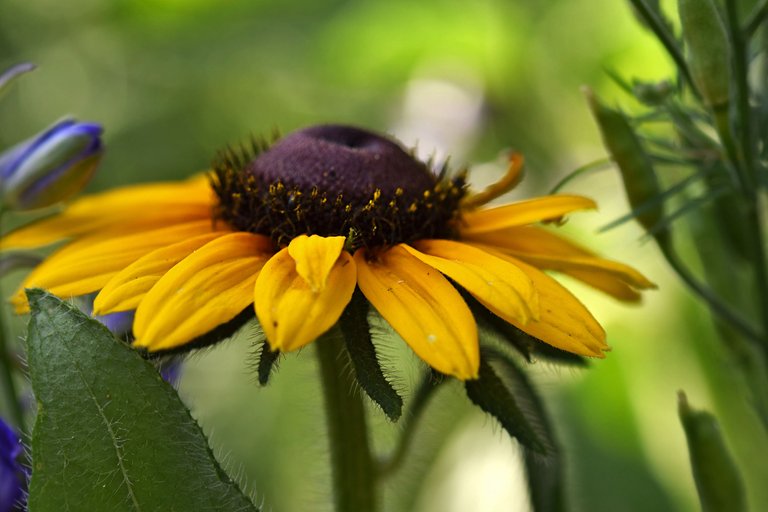 I am not sure if those few plants were the only ones, or it was just to early for them. This is an annual flower and like most annuals that grow there, they are not really taken care of. They are allowed to flower and when they are ready to produce seeds. The spent and dead plant is removed later in the year or the following spring allowing the seeds to spread on their own and overwinter in the soil.
In spring they all come back.
Minimum work, maximum effect :)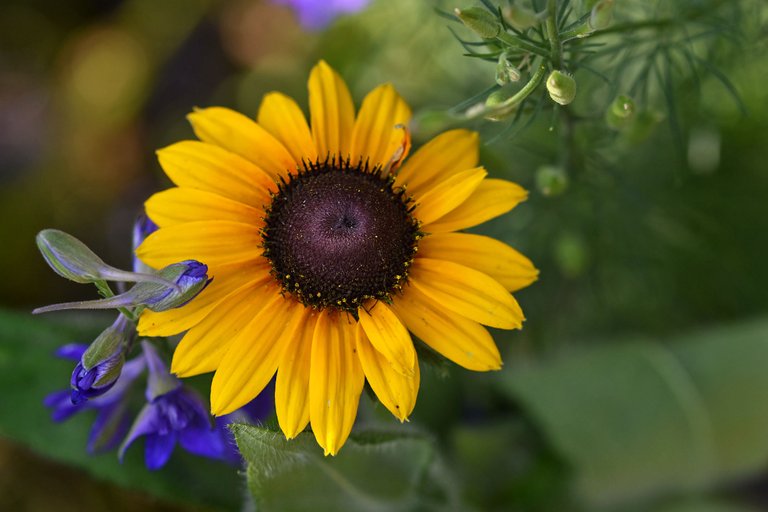 The plant is native to North America, though now it can also be found in most parts of Europe (mostly as ornamental plant I guess) and China. As I already mentioned, it is an annual flower that is very easy to grow from seed.
Flower stems can grow up to 1m tall, though the ones we had were a lot shorter. Flowers are large with that very dark center. They do attract bees and butterflies, so it is a nice plant to have if we would like to see more of those in the garden.
They also make great cut flowers.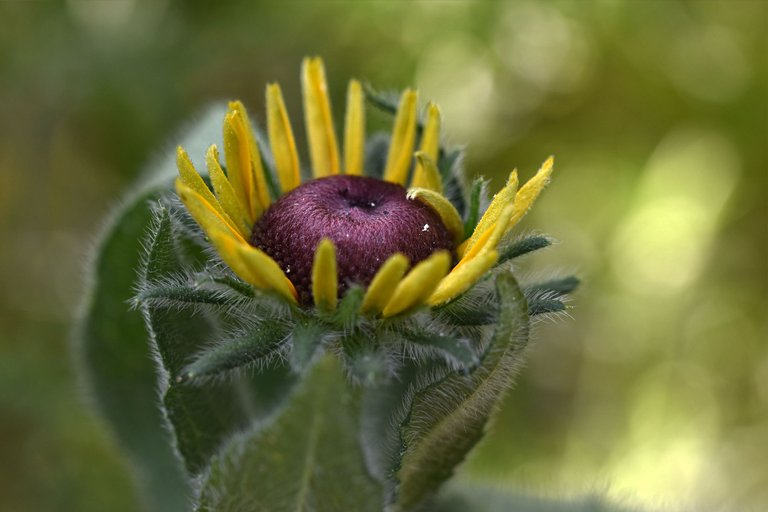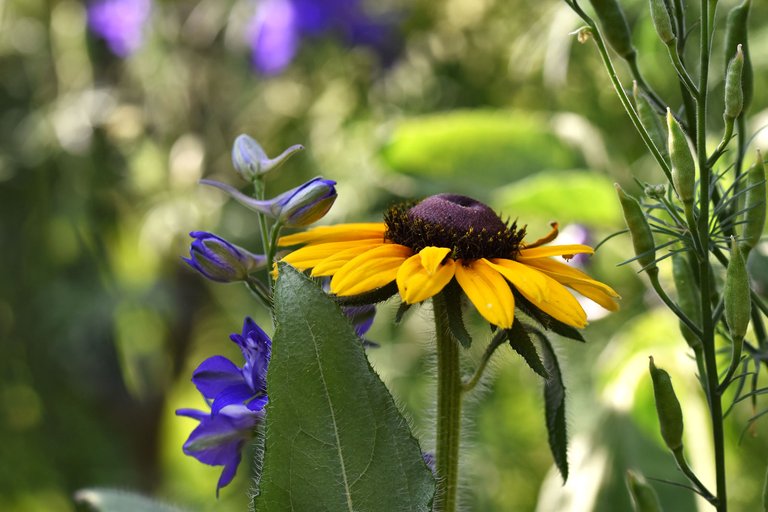 ---
As a bonus shot - a tall poppy from the very same wild spot.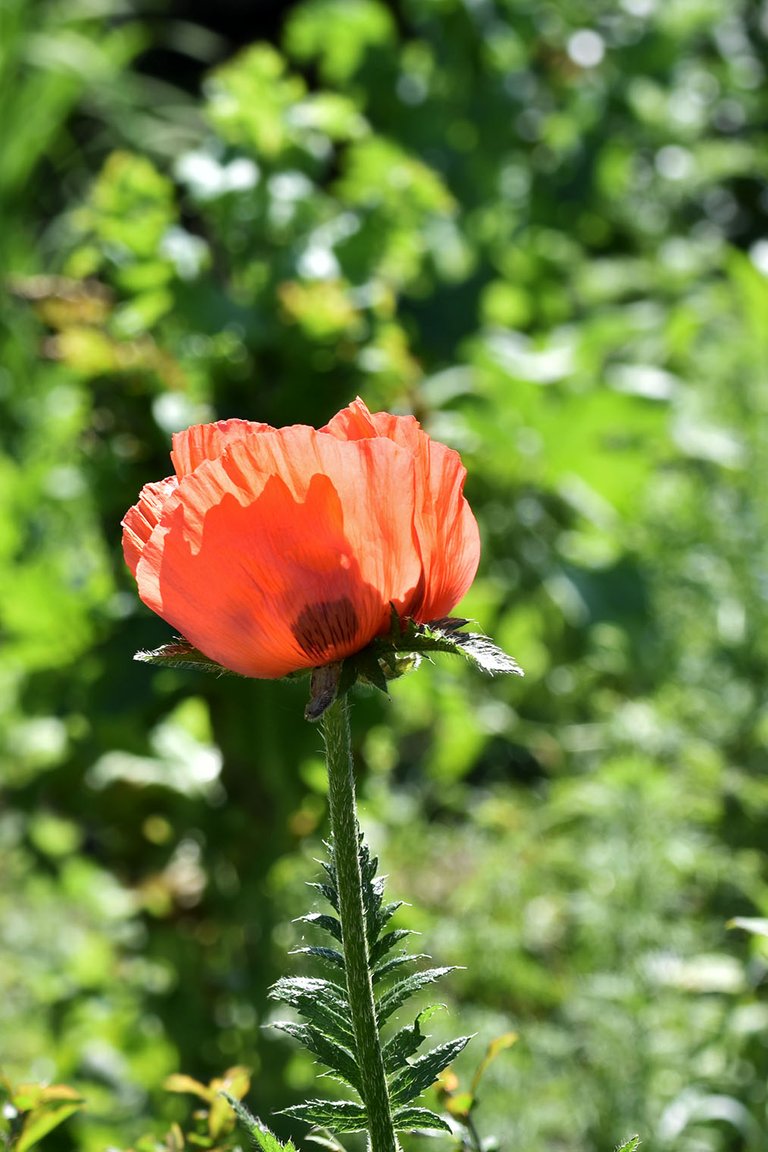 »«
Shot with Nikon D5500 + Sigma 105mm lens
All photos and text are my own.