Autumn is an amazing time of the year. We are lucky to live in an area where there is an abundance of its fruits. In these days, when summer has already bid farewell and its fruits are almost gone, there are other wonders of nature, those of autumn, to enrich us and bring us health and life energy.
All these photos were taken in the last three days. I hope you will enjoy them as much as we enjoyed walking around in nature and picking its fruits.
---
Chestnuts
This year is really awesome when it comes to the number of chestnuts. They are not the biggest ever yet they are so abundant that we already gathered at least twenty kilograms just while walking the dogs.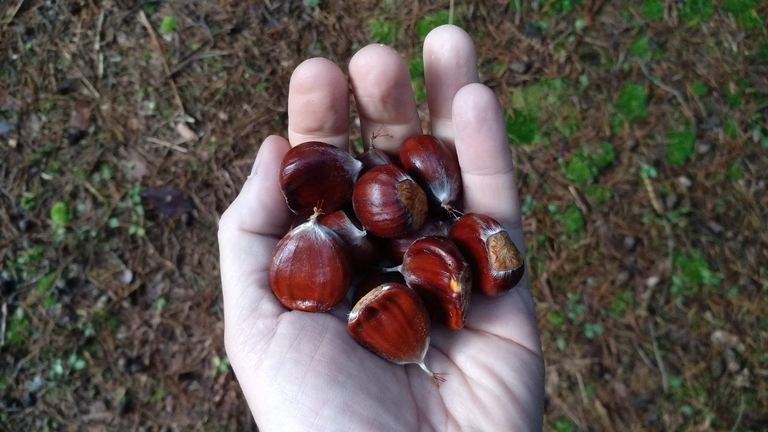 This is less than half of the chesnuts we currently have at home.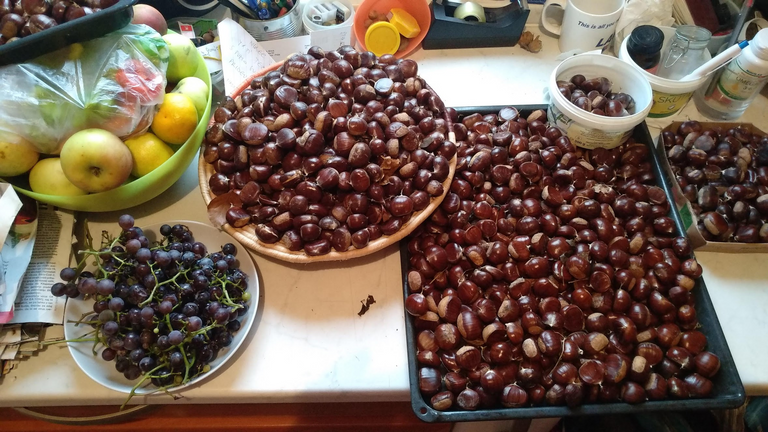 Chestnuts and corn go well together.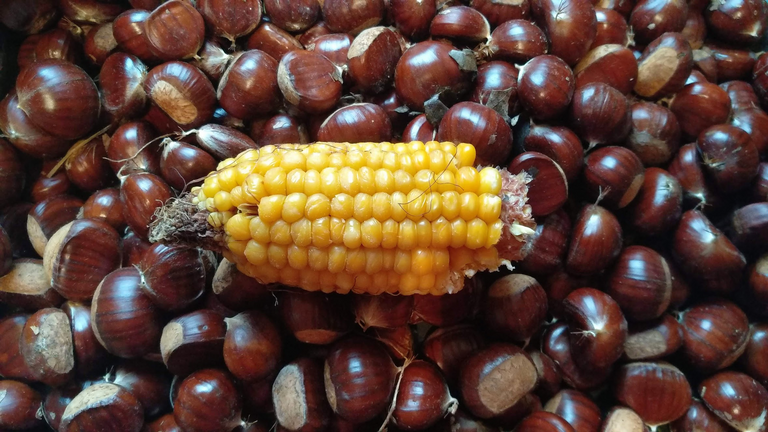 Today, during the midday doggy walk we found some of the big ones.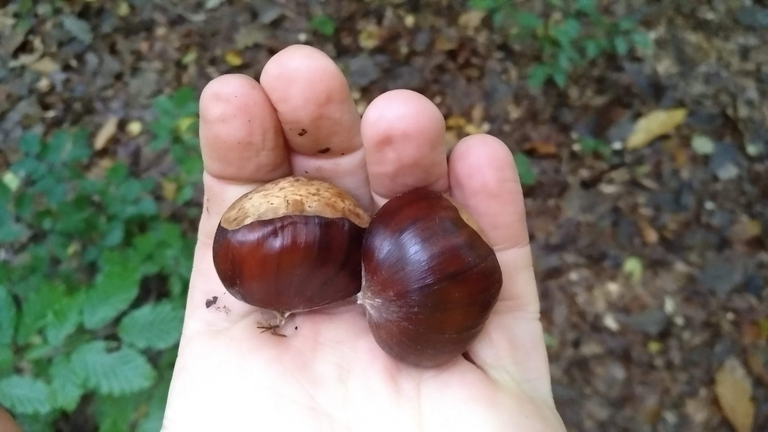 Puma was not impressed.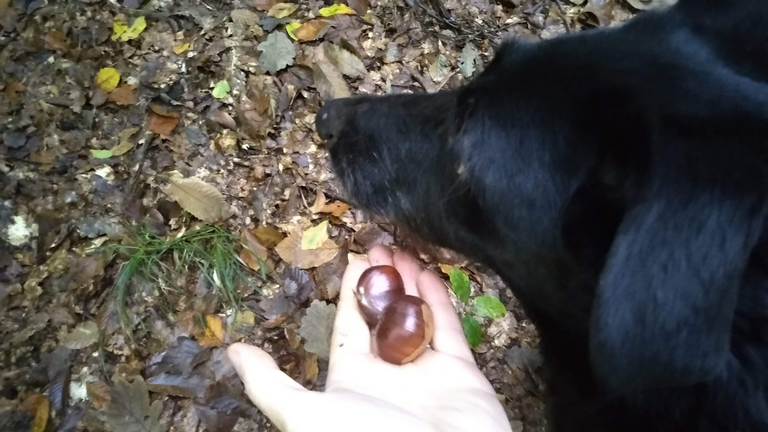 Chestnuts with carrots and Bishop's Crown peppers, all homegrown.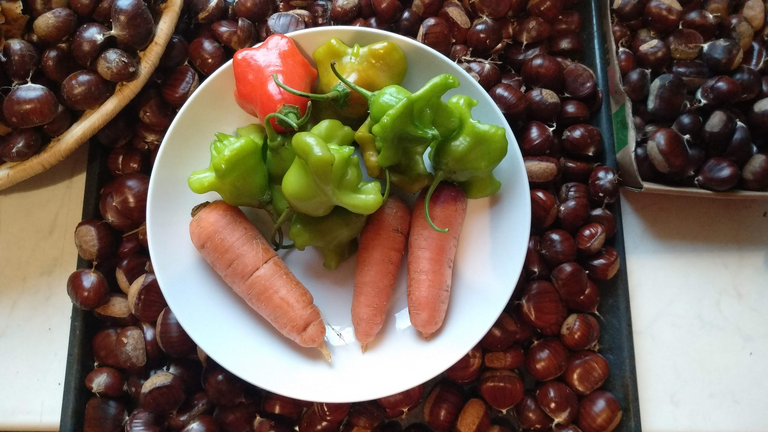 More chestnuts with homegrown apples and mandarines from Neretva valley. These are really delicious although picked early.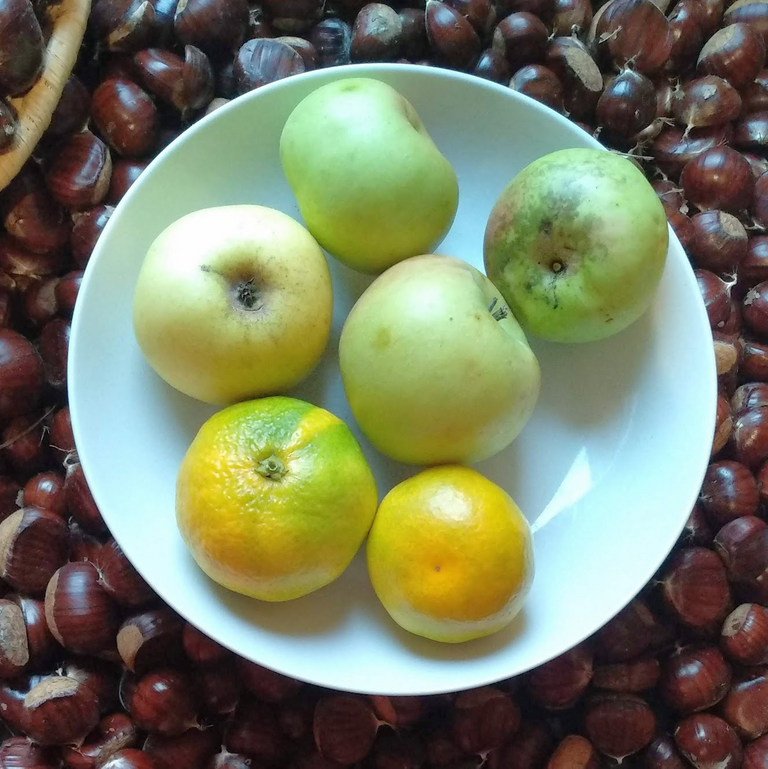 ---
Do you like chestnuts? We adore them!
---
Proudly published with @peakd web app.
---
Better and better