So I heard the dog barking at something in the back garden today and when I went to investigate, I found BIG Bluey had come back home after a couple of weeks away.
So I picked him/her/it up, gave him a feed of fresh mince meat, bought her in to see my dad who had a little pat, took him outside and had a little cuddle myself, then put it down on the cement next to it doorway home (hole in the cement) and gave her a fresh bowl of water.
Although not that much longer than little Bluey, it was definitely Big Bluey cause he was much wider (especially after the feed) and her tongue was a lot darker- almost verging on Cornflour blue/gray, aswell as the markings on her back being very different and much browner.
Unfortunately, I've only got 2 hands, so it was too hard to hold and feed Bluey and take a photo at the same time, so you won't get to see her tongue...
So let me introduce you to BIG Bluey as she's casually and very comfortably and relaxed laying on my chest....😍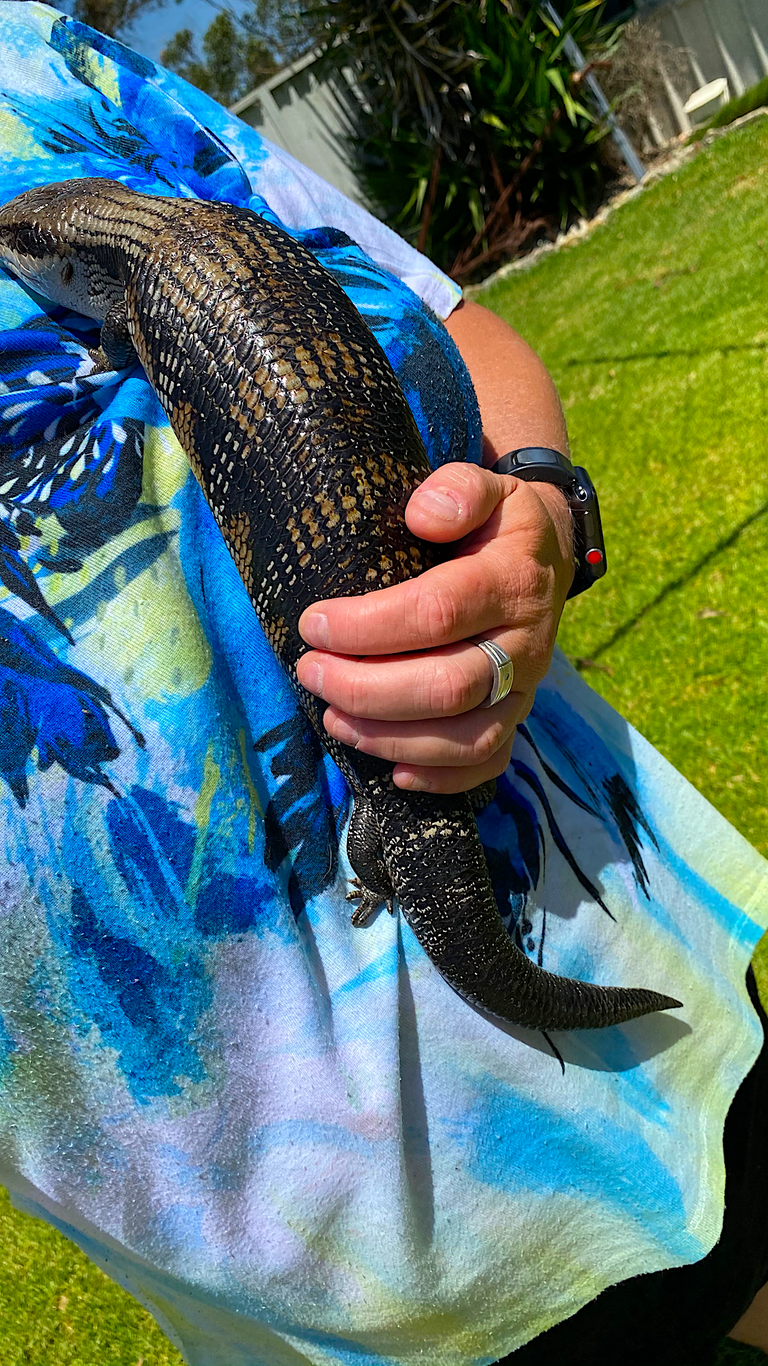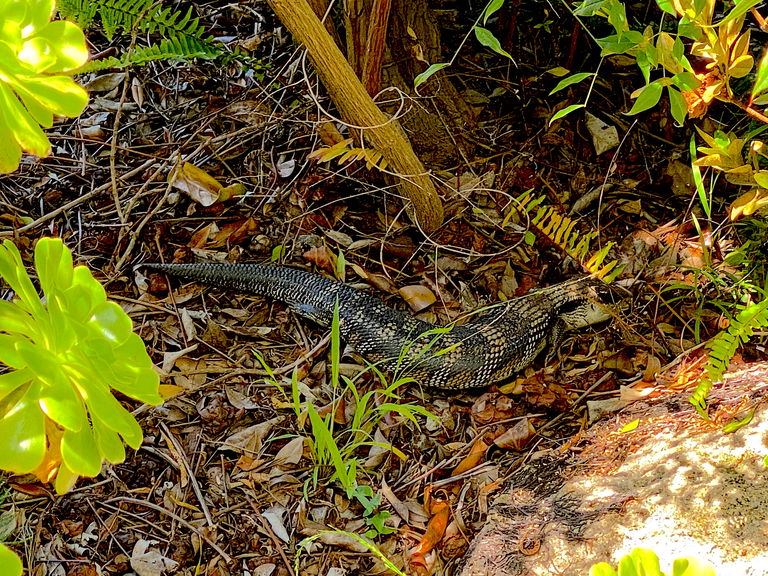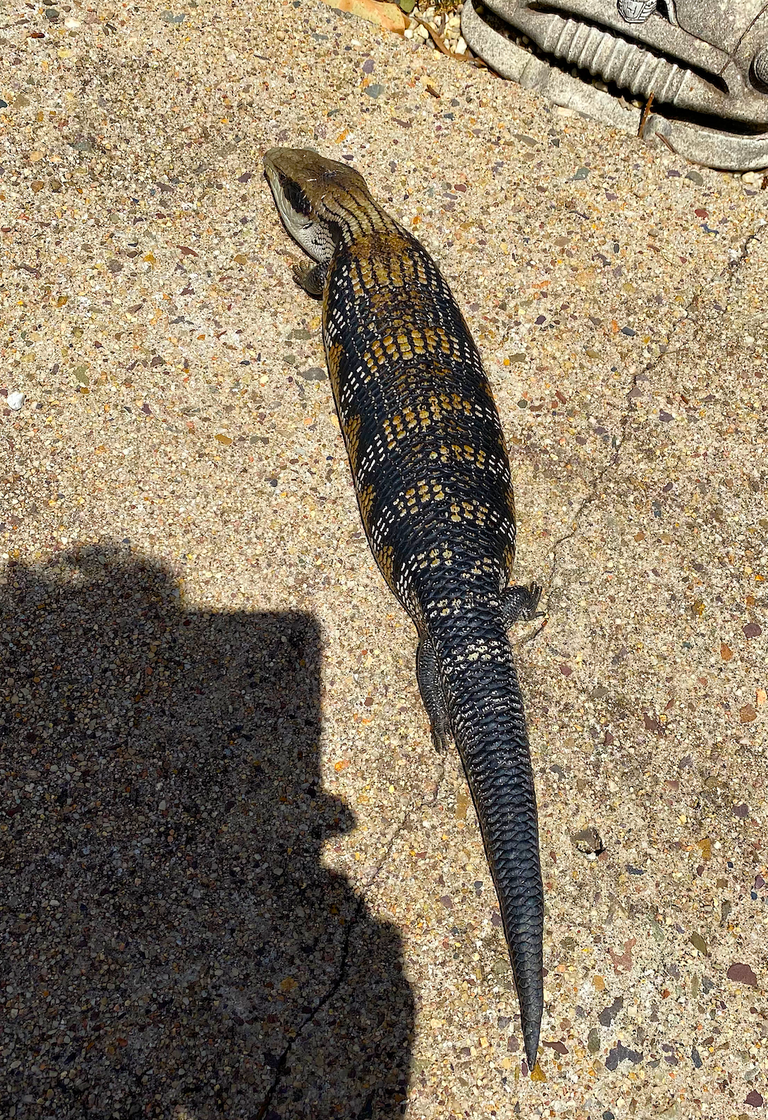 And here's Little Bluey.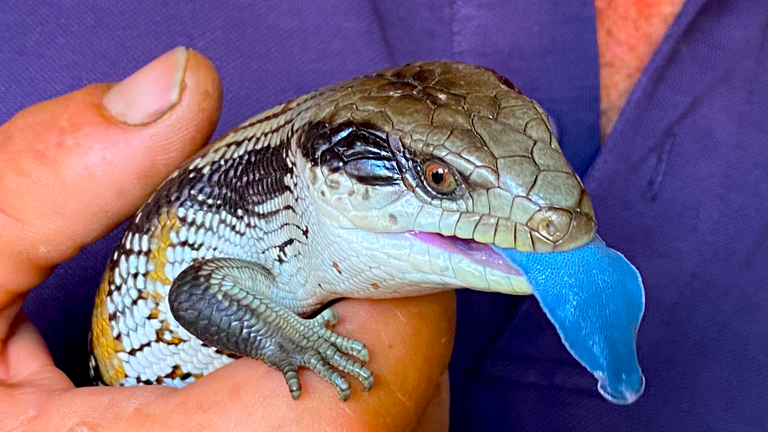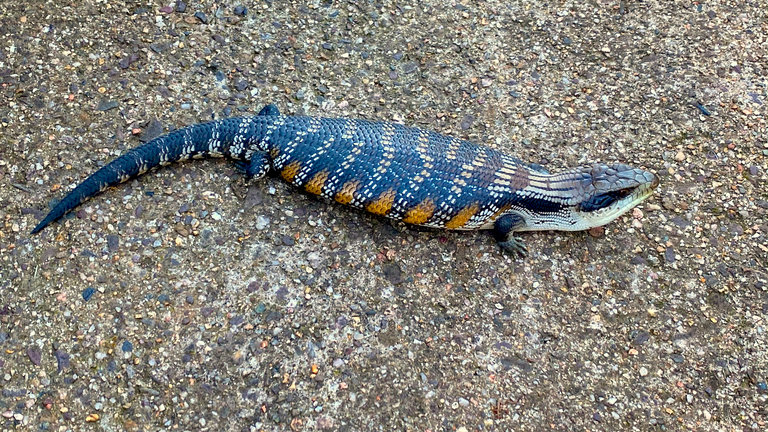 So I hope that you enjoyed meeting 2 of my favourite Blue Tongue Lizards and I personally can't wait to see them again too.
Much cleaner than Dogs....AND far less stinky too....🤣😂😅
🐠🐃🐌🕷🐍🐓🦆🐸🐁🐿🦋🐢🐞🦍🐈🦆🐥🐜🦑🐛🐄🦇🐪🦏🐳🐊🦀🦌🐖🐢🐏🐋🐝
I wish every single one of you who ever you are, where ever you are and what ever you are doing a very safe and happy new year filled with love, peace, health, success and abundance this coming new year and every near year after that! (unless you're cruel to animals, then that's a whole other blog....)
🐠🐃🐌🕷🐍🐓🦆🐸🐁🐿🦋🐢🐞🦍🐈🦆🐥🐜🦑🐛🐄🦇🐪🦏🐳🐊🦀🦌🐖🐢🐏🐋🐝
If you have made it this far, then you are absolute champions and I thank you so much for reading my blog tonight and I hope that you enjoyed reading it as much as I enjoyed writing it.
🐠🐃🐌🕷🐍🐓🦆🐸🐁🐿🦋🐢🐞🦍🐈🦆🐥🐜🦑🐛🐄🦇🐪🦏🐳🐊🦀🦌🐖🐢🐏🐋🐝
❤️❤️❤️All love and support in whatever way is greatly appreciated❤️❤️❤️
The Ladies of Hive- your own crypto world girl gang full of fun and suprises, so click on the link to find out more about this brilliant community of caring, companionship and creative contests.

And unless otherwise stated- ALL photographs, are all my originals taken by me sometime in the past decade or so somewhere in my travels and as such, ofcourse they are subject to all international IP and copyright laws and I may have already used them for my own commercial purposes here https://www.redbubble.com/people/CHOCOLATESCORPI/shop And here https://fineartamerica.com/art/chocolatescorpi, So please ask first if you want to use any of them as we wouldn't want you getting into trouble. Thank you 😊
🐠🐃🐌🕷🐍🐓🦆🐸🐁🐿🦋🐢🐞🦍🐈🦆🐥🐜🦑🐛🐄🦇🐪🦏🐳🐊🦀🦌🐖🐢🐏🐋🐝