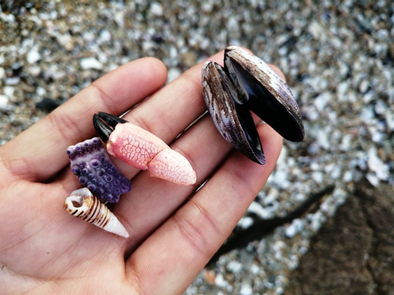 ---
Hello my friends Hive nature,/Hola mis amigos Hive nature,
---

This week I have felt a lot of nostalgia, I had missed my mother a lot, because of bad communication on the phone lines we had a month that we did not talk. Thank God the miracle happened and my mother was the one who dialed the number and the call fell through and now I am happy and blessed to have overcome that difficulty.
Esta semana he sentido mucha nostalgia, había extrañado mucho a mi madre, por motivos de mala comunicación en las líneas de teléfono teníamos un mes que no hablábamos. Gracias a Dios ocurrió el milagro y mi madre fue quien marco el número y le cayó la llamada y ahora estoy feliz y dichosa de haber superado esa dificultad.
---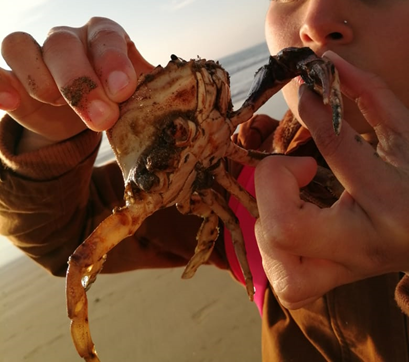 The second thing I have missed the sea deeply, going to the beach was something we did twice a month and now we are 3 months locked up without being able to go out and without knowing how long this situation will be.
---
Lo segundo que me ha dado en por extrañar profundamente el mar, ir a la playa era algo que hacíamos dos veces al mes y ahora estamos 3 meses encerrados sin poder salir y sin saber hasta cuando será esta situación.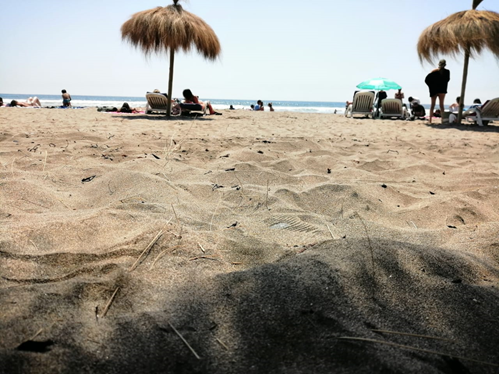 I wish I could go to the beach, touch the sand and feel the gentle breeze on my face. I am one of those people who loves to walk barefoot all over the beach, taking pictures and picking up curious things left by the tide.
Quisiera poder ir a la playa, tocar la arena y sentir la suave brisa sobre mi cara. Soy de las personas que adora caminar descalzas por toda la orilla de la playa, tomando fotografías y recogiendo cosas curiosas que deja la marea.

I also want to breathe clean air, the saltpeter, the smell of fish, talk to strangers and look at the one who comes and the one who goes. I am curious by nature, I don't know if I admire everything that God did on the day of creation.
También quiero respirar aire puro, el salitre, el olor a pescado, conversar con la gente extraña y mirar al que viene y al que va. Soy curiosa por naturaleza, no sé si es que admiro todo lo que Dios hizo el día de la creación. Soy muy conversadora, me gusta entablar conversaciones con las demás personas y eso también lo extraño.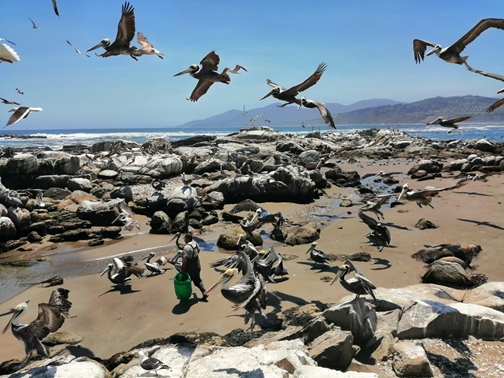 And what do they tell me about sunbathing, feeling the rays of the sun and getting those mood-enhancing energies. Already from so much confinement I'm pale, white, almost transparent.
For us, Higuerote beach in Miranda-Venezuela State is 45 minutes away from my house and we also have a place to spend the weekends. There we have a piece of land where we can plant plants, water and harvest some things.
---
Y que me dicen de tomar el sol, sentir los rayos del sol y que te proporcionen esas energias que te aumentan el ánimo. Ya de tanto encierro estoy pálida, blanca, casi transparente. A nosotros la playa de Higuerote en el Estado Miranda-Venezuela, nos queda a 45 minutos de mi casa y también tenemos donde ir a pasar los fines de semana. Allá tenemos un terreno donde podemos sembrar plantas, regamos y cosechamos algunas cosas.
In Venezuela this month begins the mango harvest, a season that lasts about a month and that makes me sad because the ones given in the fig house are very rich and sweet, I would not want to miss the pleasure of eating them as we do every year.
I love nature and I love to take care of it and protect it. That's why I want the pandemic to end, for everything to go back to normal, so that we can continue to enjoy what we like to do.
---
En Venezuela este mes inicia la cosecha de mango, una temporada que dura aproximadamente un mes y eso me tiene triste porque los que se dan en la casa de higuerote son muy ricos y dulces, no quisiera perderme el placer de comerlos como hacemos todos los años.
Amo la naturaleza y me encanta cuidarla y protegerla. Por eso ya quiero que acabe la pandemia, que todo vuelva a la normalidad y así continuar disfrutando de lo que nos gusta hacer.
---
---
Stay at home/Quedate en casa
---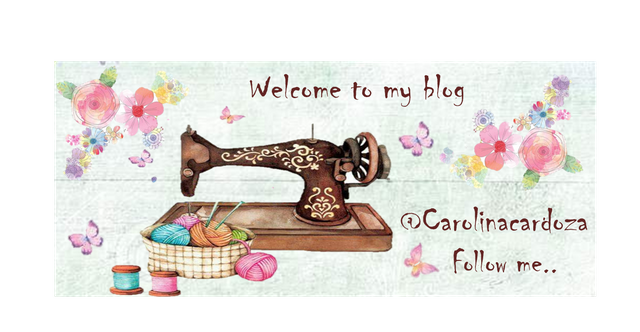 Images of my property/ Imágenes de mi propiedad