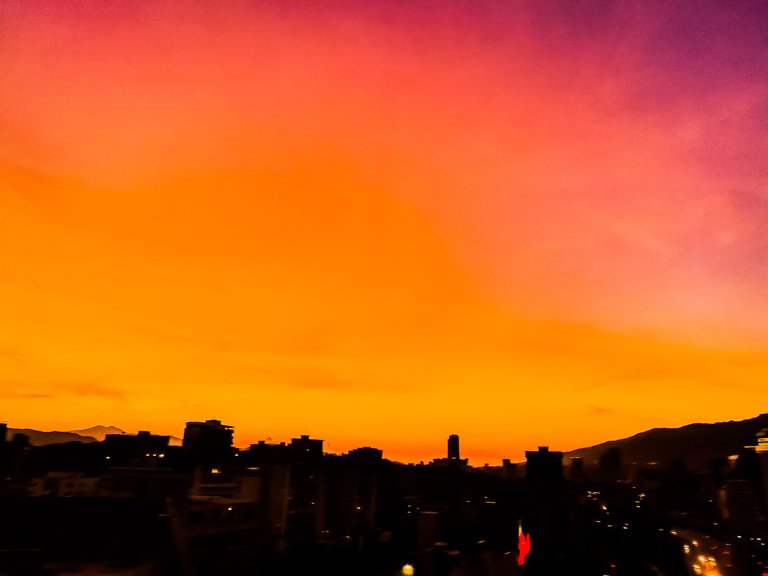 Hola chic@s ahora si llego el color a mi blog atardeceres editados y llenos de color, vida y entusiasmo. Nada de andar llorando ni mucho menos luego de una tardes grises y sin poder hacer nada ni salir de casa llegó la hora de hacer unos atardeceres.
Hi guys and gals, now color has arrived to my blog, edited sunsets full of color, life and enthusiasm. Nothing to go crying or much less after a gray afternoon and unable to do anything or leave home it was time to make some sunsets.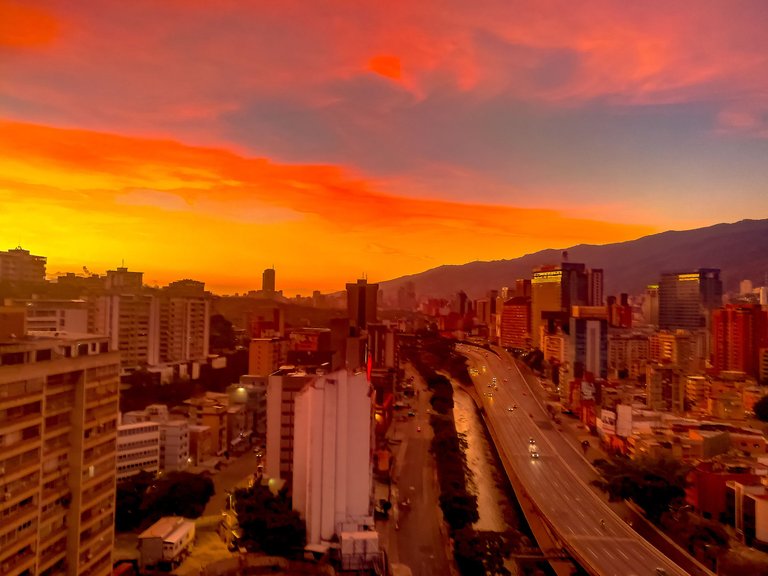 Y también planificar algunos lugares nuevos en estos días santos próximos a venir. También de hacer de las mías en un lugar, esperemos tener esa dicha, de hacer el recorrido completo y sin inconvenientes. Eso espero y a seguir disfrutando de las aventuras en pandemia porque nos van a encerrar de nuevo por un tiempo.
And also to plan some new places in these coming holy days. Also to make my own in a place, let's hope to have that joy, to make the complete tour without inconveniences. I hope so and keep enjoying the adventures in pandemic because we are going to be locked up again for a while.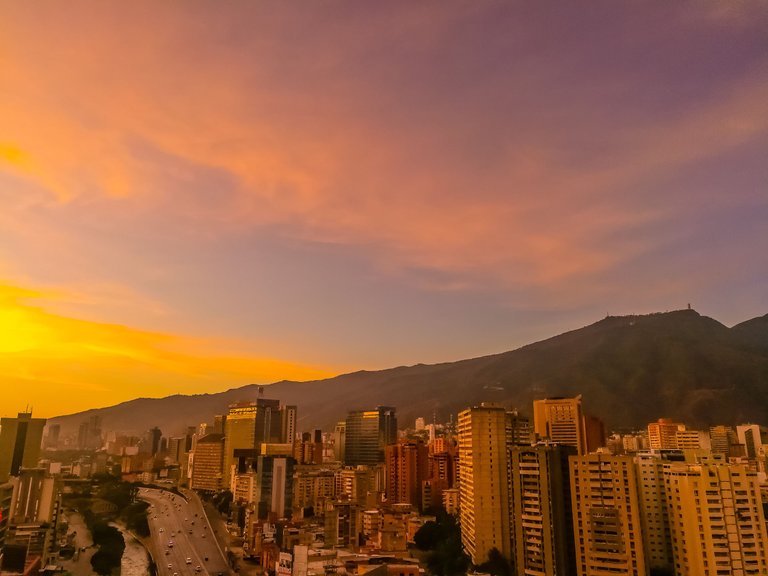 No se imaginan cuando estas en las alturas y el viento o la brisa que corre, lo único que se te ocurre es agradecer o por lo menos yo lo grite a los 4 vientos. Luego de sentarme a meditar un rato en unos de los muros solo dediqué unos minutos al agradecimiento.
You can't imagine when you are in the heights and the wind or the breeze blowing, the only thing that comes to your mind is to be thankful or at least I shouted it to the 4 winds. After sitting and meditating for a while on one of the walls, I only dedicated a few minutes to gratitude.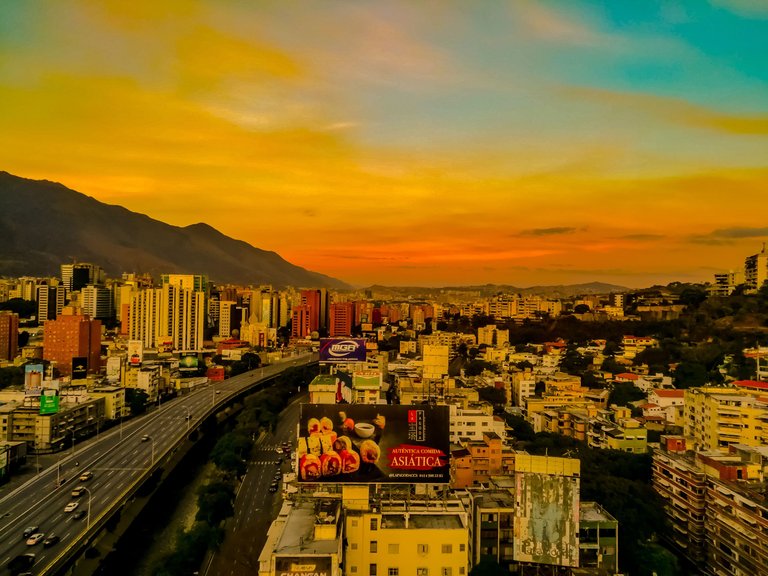 Por estar en este lugar y poder disfrutar de este paisaje o vista para más de uno. Aunque en este día la música estuvo fatal no comparado con otros días, pero igual agradecí y medite un buen rato para seguir disfrutando de estos horizontes únicos en la ciudad que a mi grupo de fans les encanta, como no regalarles un buen atardecer.
For being in this place and being able to enjoy this landscape or view for more than one. Although on this day the music was terrible not compared to other days, but still I was grateful and meditated a good time to continue enjoying these unique horizons in the city that my group of fans love, how not to give them a good sunset.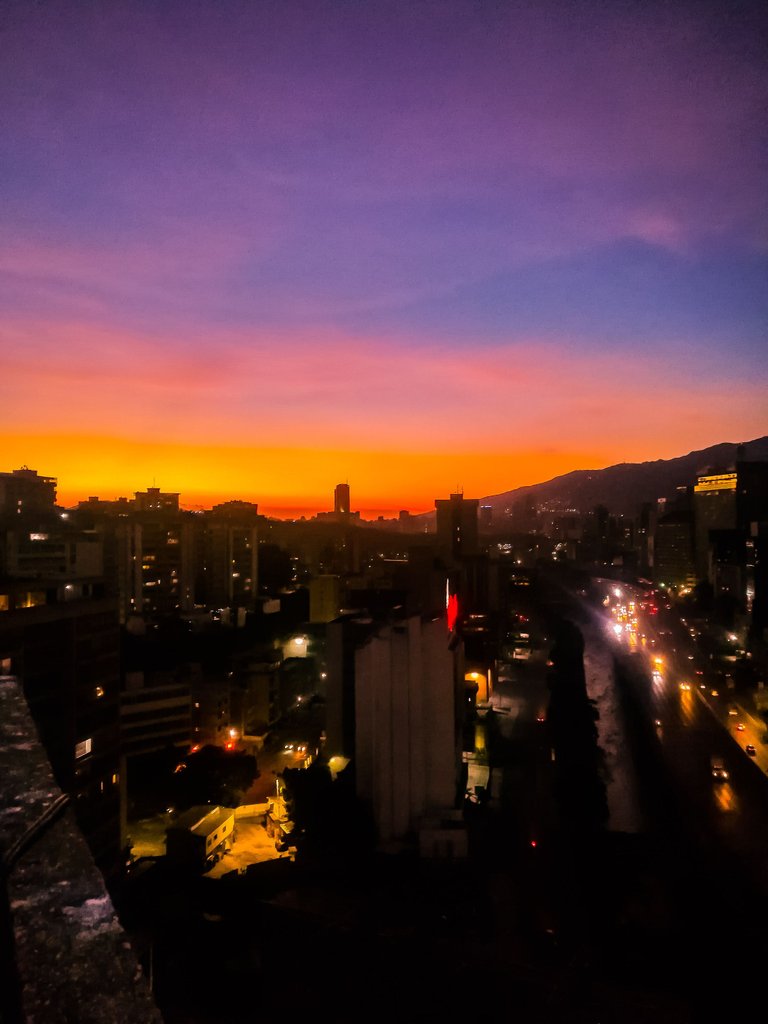 Hoy me encontré a un fans en la calle, lo conocí por instagram, es un vecino y me dijo que me había abandonado por completo. En algún momento volveré y se que se van a impactar tanto con el nuevo material que tengo que no les he enseñado aún pero como les dije todo a su debido tiempo así como yo disfrute mi atardecer en mi momento justo.
Today I met a fan on the street, I met him on instagram, he's a neighbor and he told me he had completely abandoned me. At some point I will be back and I know you are going to be so shocked with the new material I have that I haven't shown you yet but as I told you all in due time just as I enjoyed my sunset at my right time.
Fotos de mi autoría.