Soldier beetle, Red bedbug
Hello friends.
I'm not a wizard or a magician, I'm just learning to be one.


the town of beetles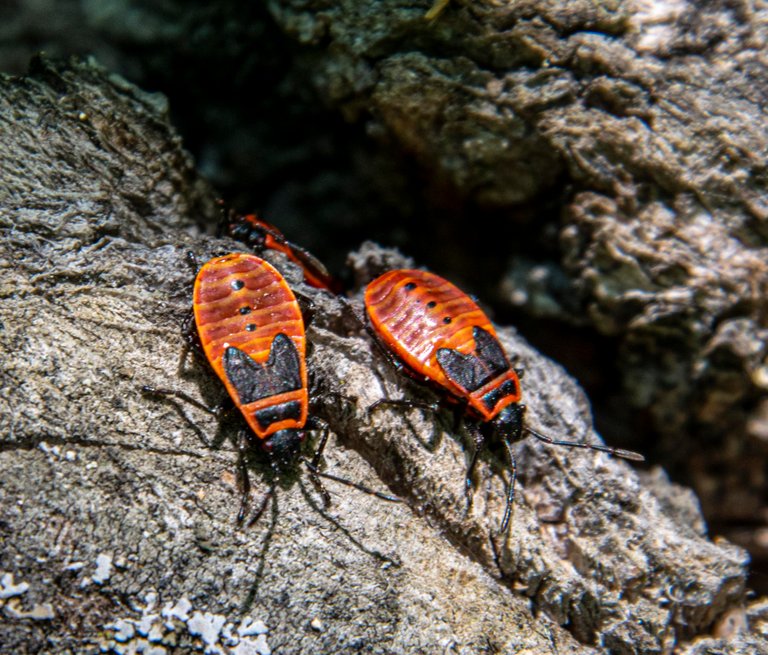 The city of red bedbugs - that's how I first wanted to title my report.


I was walking along a forest road that was overgrown with grass, taking pictures of a cabbage butterfly. And I saw this tree.
Apparently, someone once sawed down a large branch that prevented people from walking.
The day was sunny, but the tree gave a deep shadow.
Something about this tree interested me. For some reason, I couldn't get past him. I went closer to him and looked at the place where the branch was cut.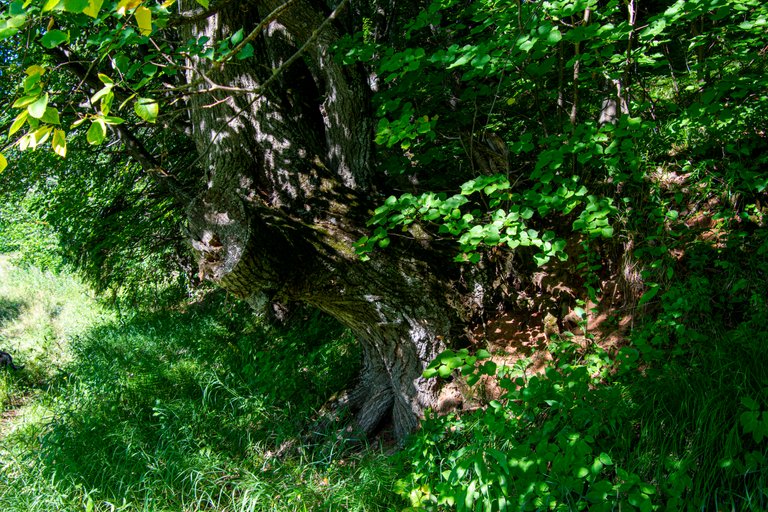 That's the thing! Small red bedbugs were sitting in this place. There were about two ten of them. Some of them were basking in the Sun, and some were hiding in crevices.
And I could pass by and not even look at this place.
It was thanks to the Hive that I began to walk carefully through the forest and look around.
Previously, I just walked around and saw only mushrooms or berries.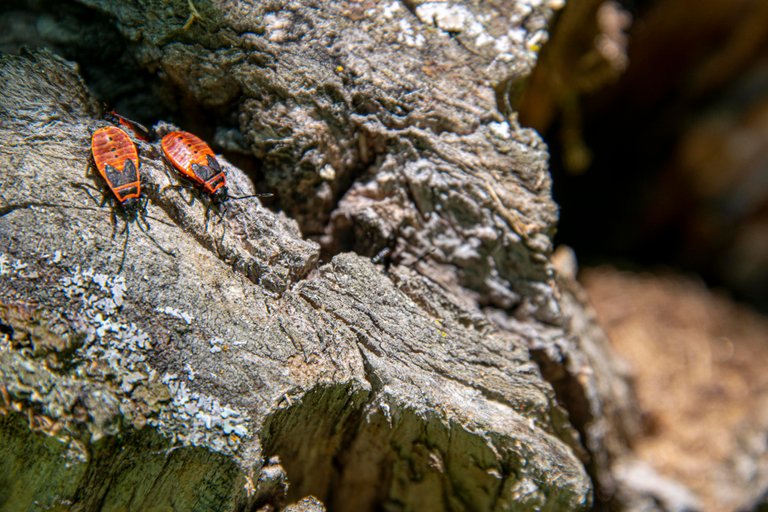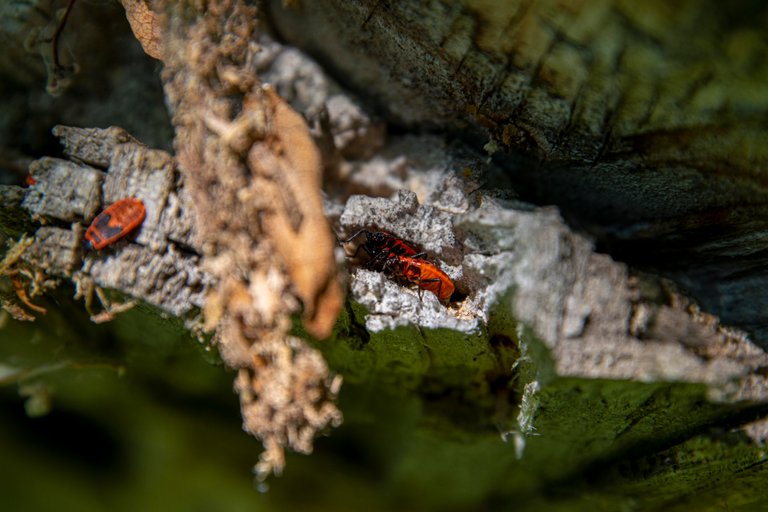 Friends, don't you think that these bedbugs are sitting on mountainous rocks?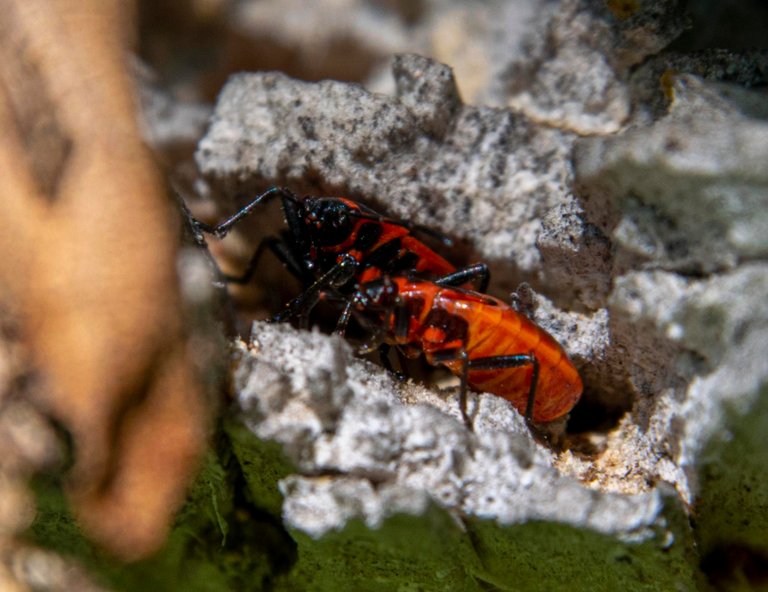 I've never seen such bedbugs before. I even called them cockroaches at first.
I wonder what these bedbugs eat? What do they have for dinner?
I probably need to look into the Wiki and find out more information about them.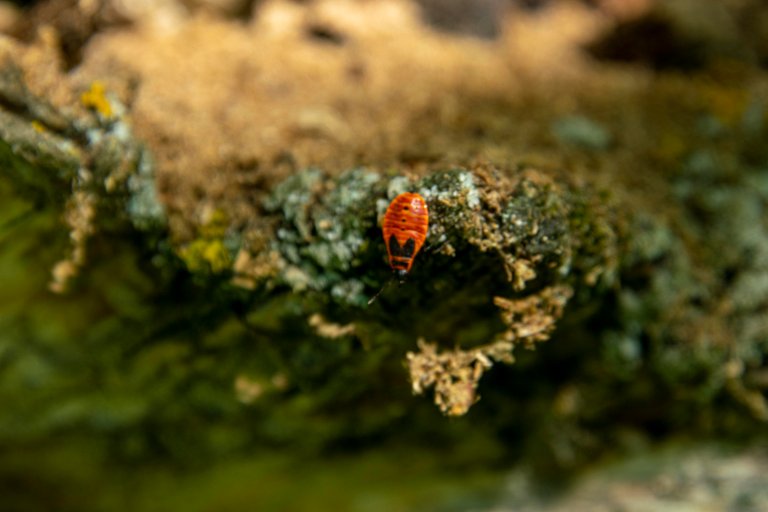 Very unexpected. This insect is also called a "firemen bedbug". It even made me laugh.
And here is the diet of these bedbugs:
Soldier bugs eat pollen, fruits, juices and seeds of plants growing nearby. In addition, their diet includes arthropods and other invertebrates, such as worms and snails. Sometimes they live and hunt in the bark of trees. Often, bedbugs-soldiers attack their fellows.
https://ru.wikipedia.org/wiki/Клоп-солдатик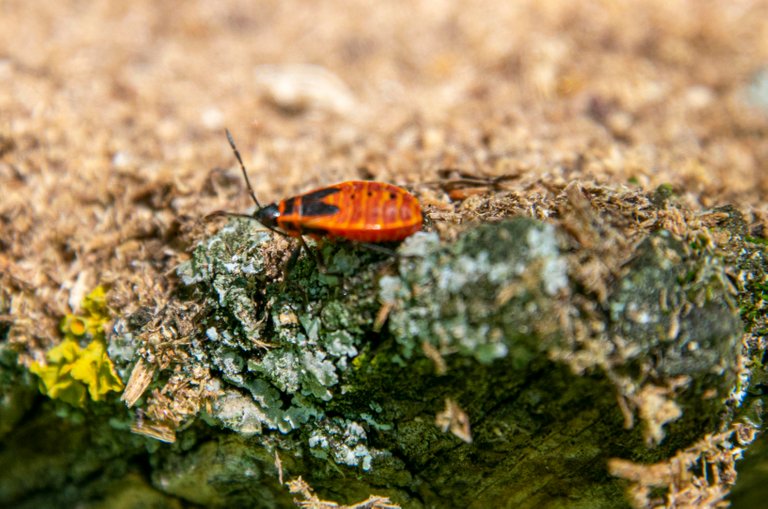 It is usually said that animals do not kill their own kind. But it turns out that even insects eat themselves if there is not enough food.
So killing your own kind is not a sign of brain activity and the presence of reason.
And, apparently, quite the opposite - the lack of intelligence.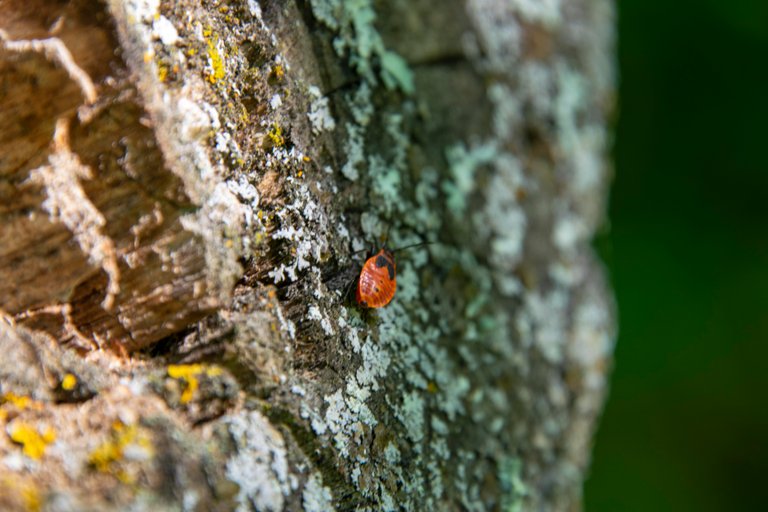 Nature loves bright colors. She made these bedbugs bright red so that the birds could see them and perceive it as a forbidden fruit, like a red traffic light - you can't eat me, I'm not delicious.
But then why is the garden bug green? A disguise? But because of this disguise, we take these bedbugs and put them in our mouths. brrr. how disgusting.




I am glad that today on a walk I managed to see such an inconspicuous settlement of bedbugs today. In the "macro" mode, it looks like beetles live in the mountains, in mountain crevices. That's how often we pass by something small, insignificant, but breathing full of life.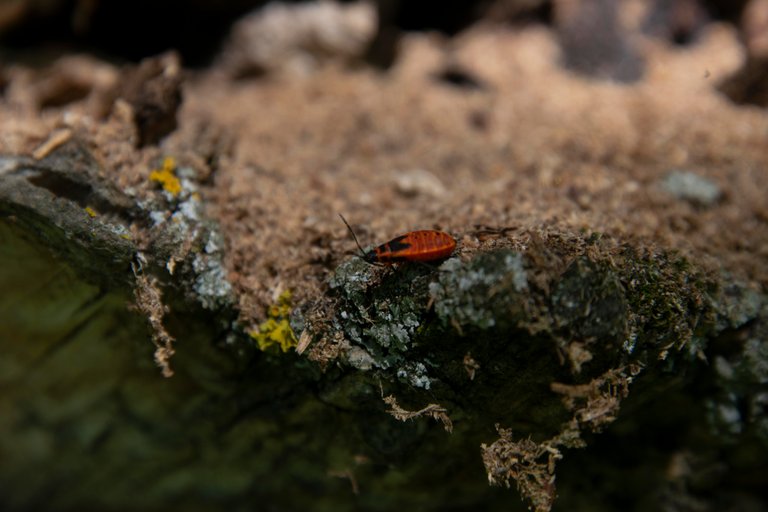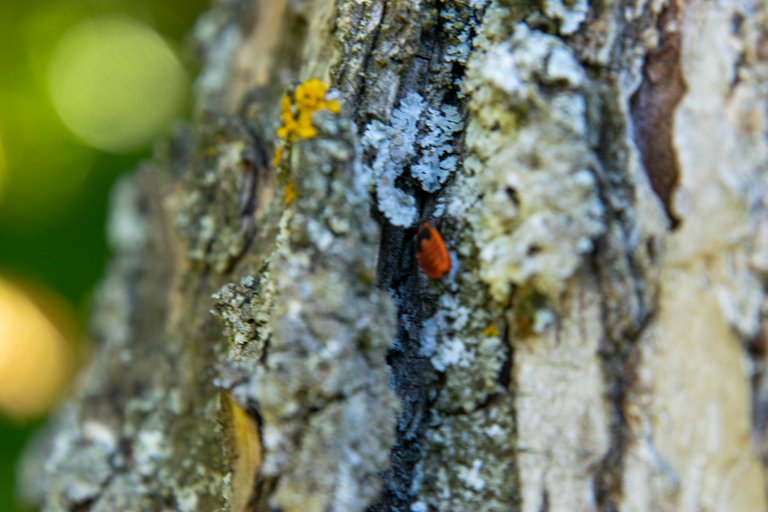 I add my beloved @hive-166168 community as a 5% beneficiary of the post.
I add my beloved @archon community as a 5% beneficiary of the post.
---
I wish everyone happiness for life and good luck for every day.
---
---