My indoor hibiscus tree's first flower bloomed this morning!
Feel free to click the images, the details (especially on the pollen grains) are fascinating.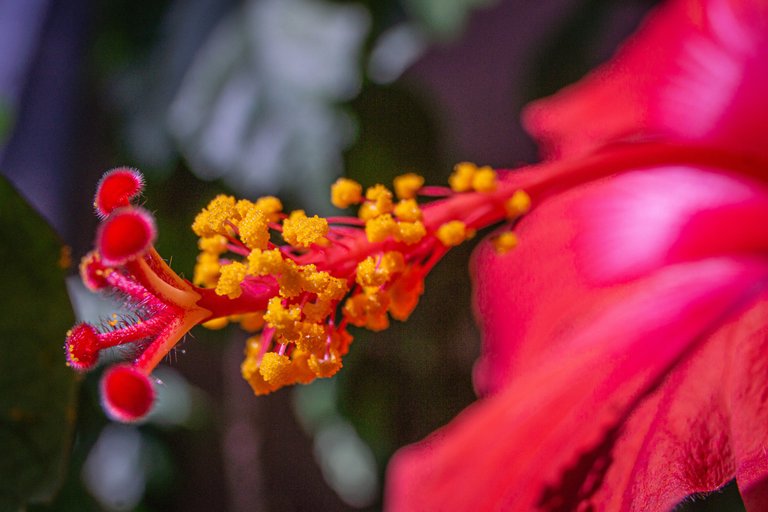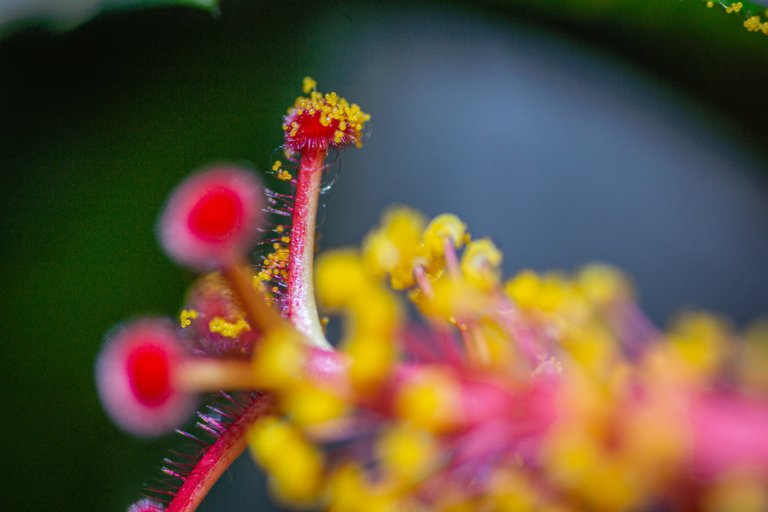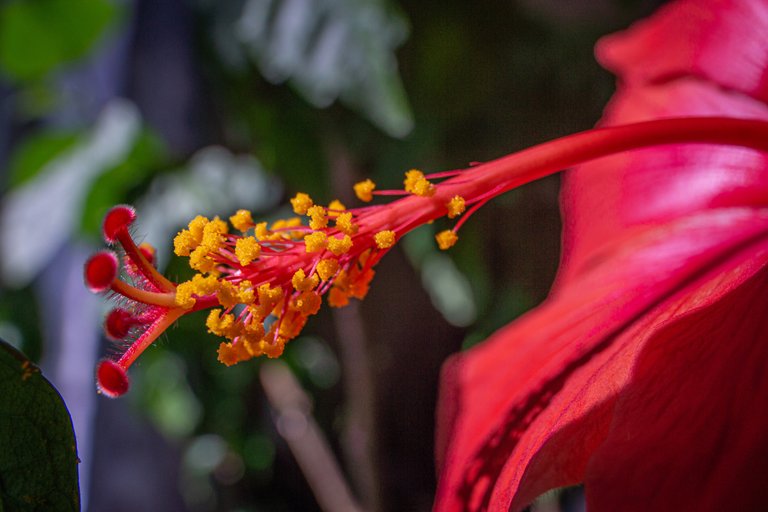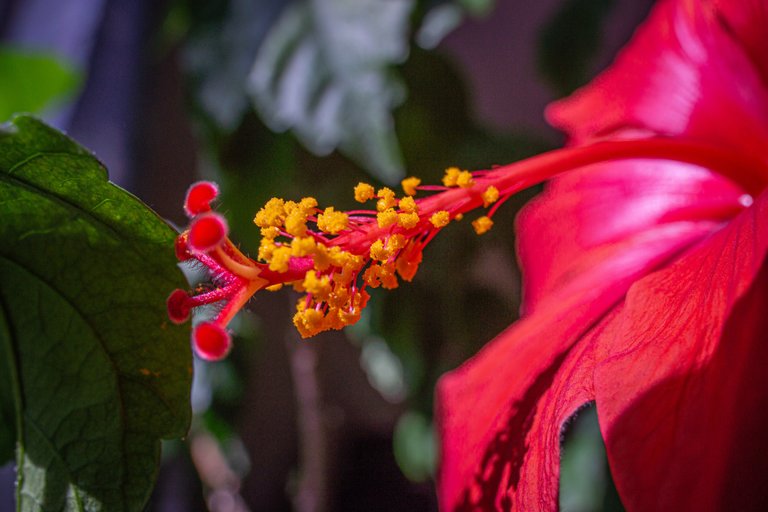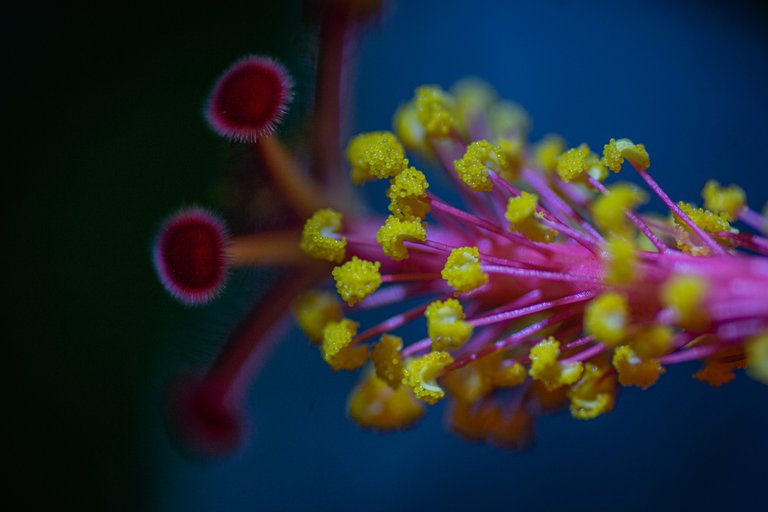 "Computer, enhance."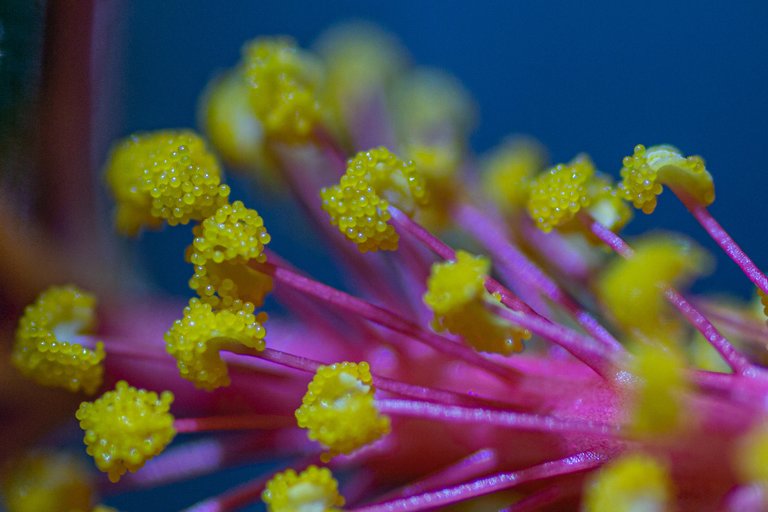 "... enhance."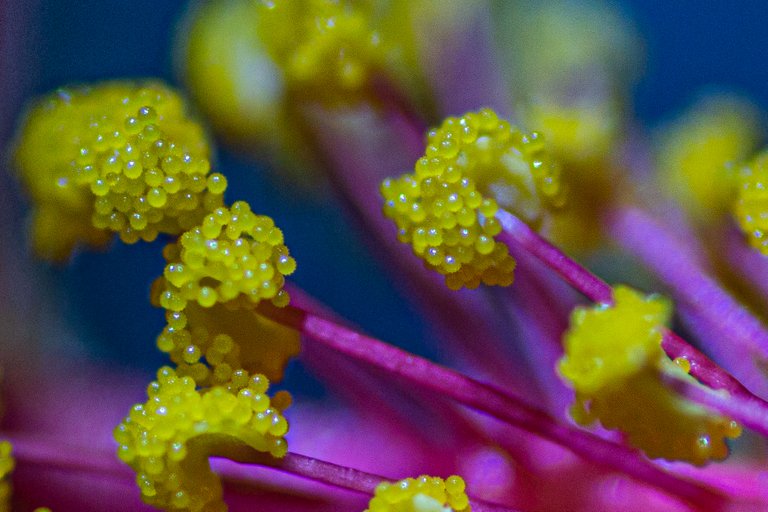 We can see the little spikes on the pollen grains which allow them to anchor themselves to stigmas! Nearly microscope-level of details. To get a better idea of what pollen looks like up-close see this electron microscopy image.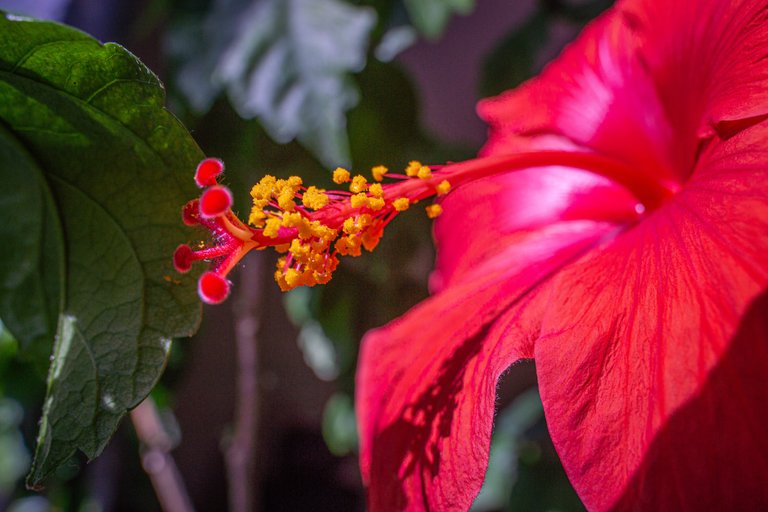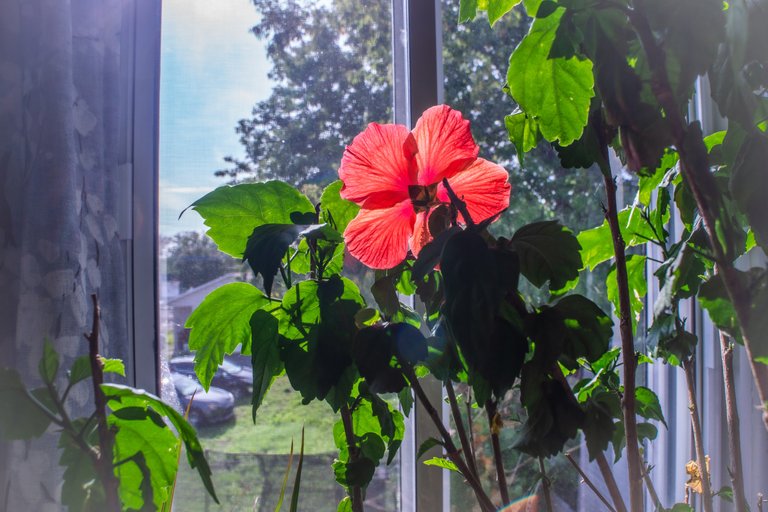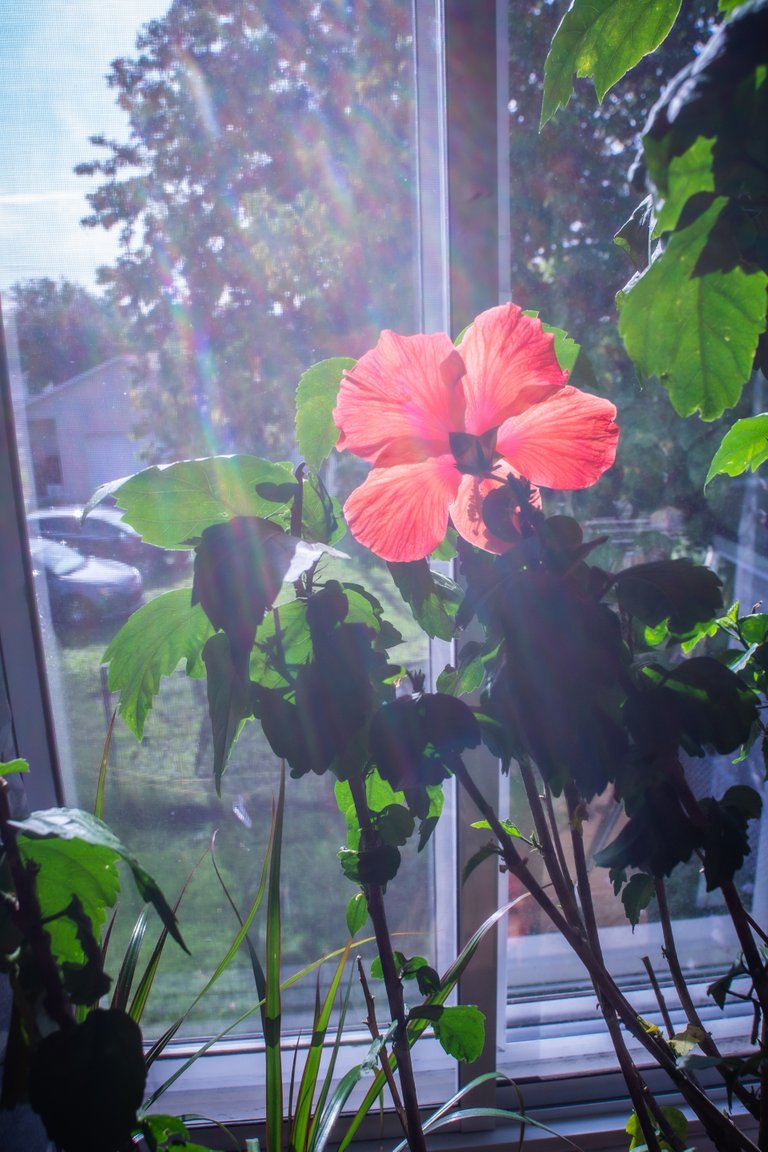 I used a Lǎowā 15mm f/4 macro lens and a Tamron 90mm f/2.8 macro lens on a Sony α77 camera.
-aoi
Music: https://ao-i.bandcamp.com