Hello everyone!
We truly apologise for our lack of activity throughout the entire Movement Control Order (lock-down) in Kuala Lumpur, Malaysia.
Finally when the government announced that the citizens can slowly return to work, most small businesses rejoice and we can finally breathe a little and keep all of your updated with our events.
What have we been doing during the lockdown?
If you have read some of our post right after the Movement Control Order (MCO) started, we managed to still quickly purchase essential products to rehab centers and children centers who were stuck with no revenue because of the closure for non-essential business operations.
This was just a handful of donations we received!
We were very much surprised by the love of the donors from individuals to Corporate Social Responsibility Manufacturers and Distributors who stepped in to help; from basic needs such as eggs (thanks to LK Fresh Eggs), fresh chicken, rice flour (thanks to @capduagajah), prata bread (thanks to Kawan Food Manufacturer), Massimo buns (Bread Manufacturer), Teh Tarik (Pull tea – thanks to Teapot Food Distribution), Baby milk powder (thanks to a Doctor in Klang), rice from the public, to monetary donations that allowed us to purchase other essential items such as oil, rice, dhal (lentils), fresh vegetables for children and nursing homes; to cooking ingredients such as oyster sauce (thanks to Best Foods) and Teriyaki sauce (thanks to Kimball).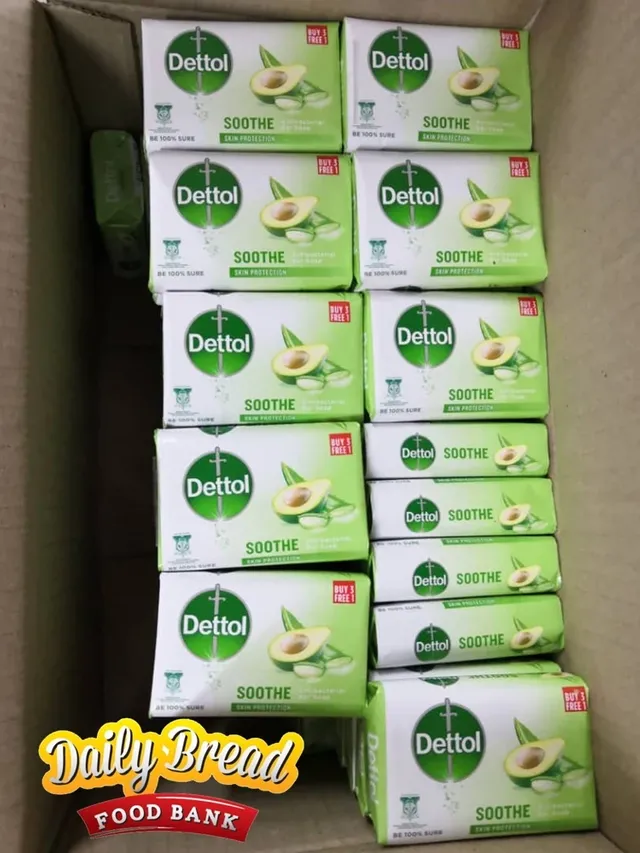 Even hygiene items such as soap were donated! Donors truly understood the importance of hygiene for the under privileged families!
We truly have no words but our hearts filled with immense gratitude!
All these abundance were distributed out not only for small low income families who lost their livelihood during the lockdown, but also foreign works and refugee families who were stranded further during part of their areas were barricaded due to sudden spike of positive cases.
Outreaches braved their way to the infected areas with approval letters as essential workers and sent food all over the city, and some even managed to send aid to south of Peninsular Malaysia to a nursing home in the State of Johor.
---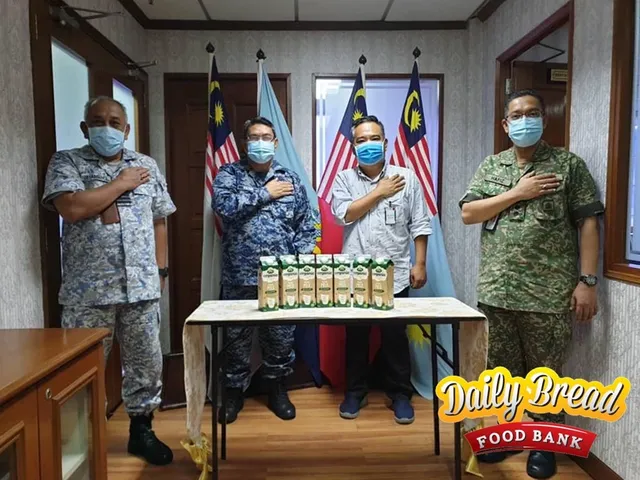 But our great volunteers and CSR collaborators did not stop there. Imported fresh milk not only was sent to children home, but they were also sent to frontline workers as a token of gratitude and encouragement to them during this outbreak; thanks to A2 Milk Marketing Sdn Bhd.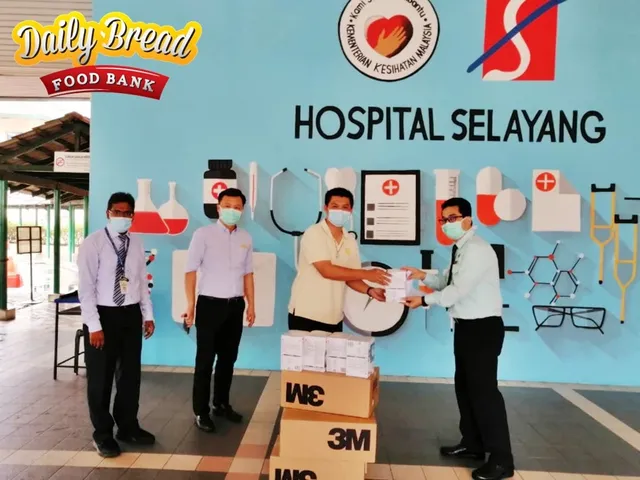 Their working hours were totally challenged and hiked up with hardly any rest and their battles to nurse each patient to recovery is still far from seeing the finish line. And our collaborators who knew about this took the effort to donate extra masks to hospitals.
---
When we faced a universal unknown enemy that strikes regardless of gender, age and ethnicity, this is where we truly see the unity of a nation coming together to help one another. We became colour blind, gender indifference but reach out to one another to ensure we don't sink with this cruel invisible enemy that seeks nothing but destroy lives and families.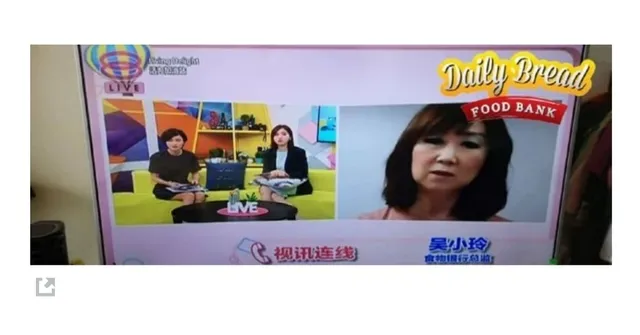 Our 7 years of hard work paid off!
This is what overwhelmed us as Malaysians, and we were so surprised that not only our Food Bank was aired with interviews, there was a YouTuber took the trouble to compile an amazing briefing on how Malaysia is finally slowly getting back on its own two feet together with its nation.
If you have not seen this YouTube yet, please feel free to visit Other Side of Truth where he shares more COVID-19 battling countries' compilation.
You can also see the embedded here

Credits to Other Side of Truth
We hope that all of us through this pandemic would not only learn more about the value of life, but the power of loving one another.
Angie Ng
Daily Bread Food Bank Director
disclosure: Daily Bread Food Bank one of the non-profit channel under the LCS (Life Community Service) ministry.
To know who we are, please do read through our introduction here in HIVE


Time flies indeed! We are already here for 2 years!
Where you can find us in mainstream media


ps: 1% of this post goes to null in the support of keeping HIVE alive
ps: 1% of this post goes to @pwdfarmability in the support of building its non profit initiative by the disabled (physically but not at heart)
ps: 1% of this post goes to @fundition in the hope of it will keep the charity alive
ps: 1% of this post goes to @adollaraday in the hope of it will keep the charity alive
pps: The liquidated STEEM here will be sold off to donors (Malaysia region) with HIVE accounts or within @dses charity investor stakeholders for us to purchase whatever that is lack for monthly food distribution
This post has also been shared at our parallel platform at Publish0x for winder exposure, where you can also support us there for free.
---
Further notice - Yes! We secured a HIVE account that pars with our facebook page ID

When we started this journey blogging 2 years ago the account that was created points to the location of our Food bank; but as time goes by we might need to trademark it in the future for easy identification with our facebook and we are glad we managed to create one before the HIVE chain was created.
This is not a hacked / scam account, but we will use it for short stories who we are helping in Malaysia by teaming up with @omnivori and @pwdfarmability using the remaining love offering for @fitinfun (Sharon French) in remembering her.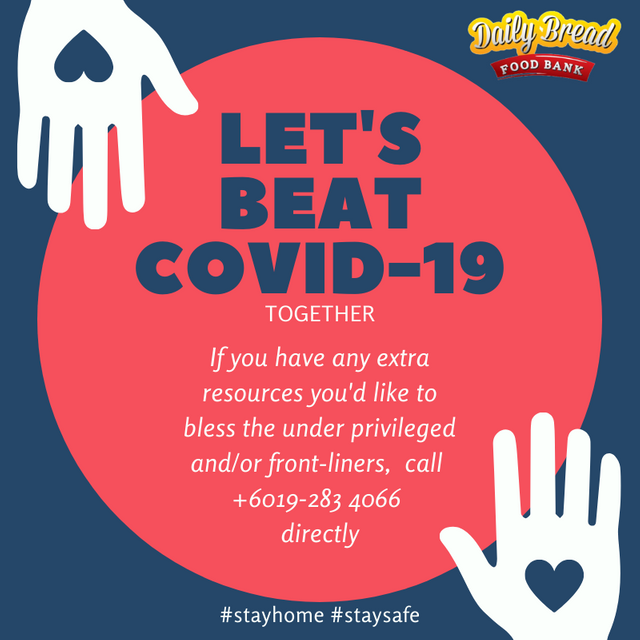 Please do stay tune to this logo for stories shared there when we confirm case by case basis on this HIVE chain.
It will be handled by the Daily Bread Food Bank Media Team