My fellow biscuit factory worker, it's time to take your biscuit out, trade it for some cookies. Your bossku me has been working very hard in the factory day and night, trying to get some cookies out, apparently yesterday blood bath causes those cookies devalued, in other words, now the biscuit you have is worth more to the cookie compare to those days.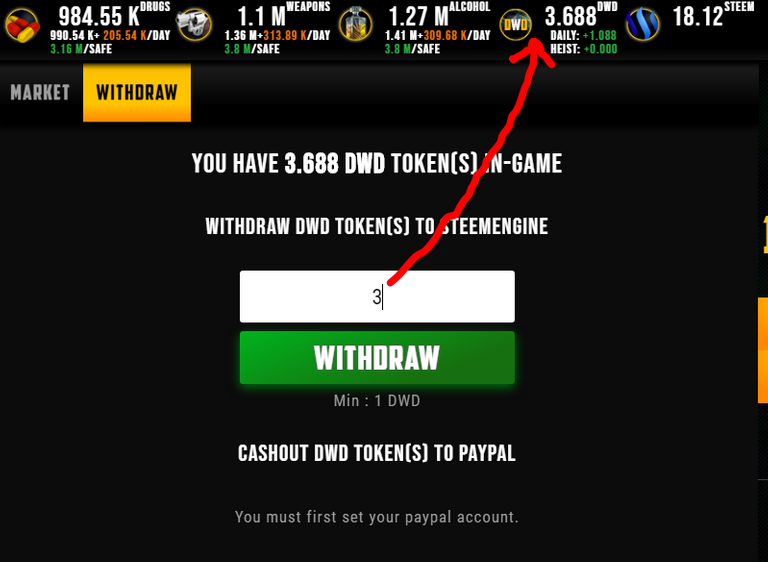 If you have not take out biscuit from your factory before, it's time. Click on the MARKET column on the left side drop down list, and proceed to WITDRAW tab, you'll be able to withdraw some biscuit back to your steam-engine wallet. You will not be able to withdraw the fraction, so round it down and in this case, 3 is the way to do. Trust me, your bossku already withdrawn several hundred biscuits from the factory and distributed to our fellow investors.


Once it's in the steam-engine wallet, you'll be able to see how much they worth. It's seldom to see the value this high at above 0.03. Yesterday at one point it touches 0.05 simply because the cookies devalued. Like it or not, despite running a biscuit business, my ultimate goal is cookies. So here you go, fellow #1mdb members, get your biscuit out and grab some cookies immediately. This message are not only meant for our very own investors, for everyone who participating in the biscuit business.
Act fast and good luck.