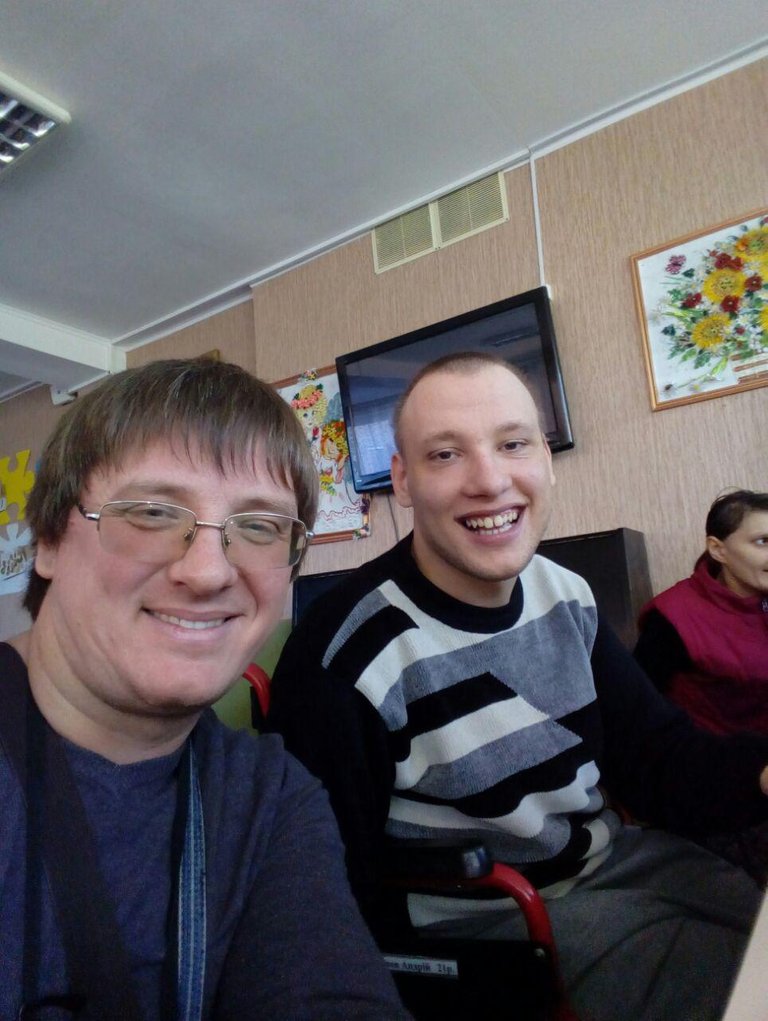 Due to quarantine, we have not seen disabled children for a long time ...
And they have been waiting for us for a long time ...
If you knew how kind, good, smart they are ...
They love to communicate ...
They really lack communication with people ...
After all, you live in a boarding school, within four walls ...
And children are different ...
In the photo Andrey, he is very curious!
Always asks what they make of what ...
How candy is made ...
How chips are made ...
He always has a lot of interesting questions ...
For me, every such photo is important!
And I really like it when special children rejoice at our visit!
I almost forgot we're a regular help group!
We get together from time to time and take master classes or gifts for children!
Here is my photo today!
Do you help disabled children and orphans?