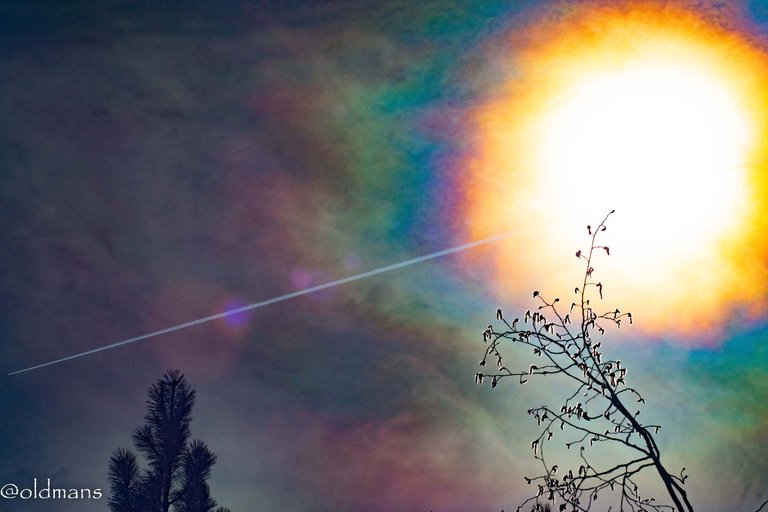 We had a spring like day on Sunday, about 65 degrees F, but there was an approaching cold front that brought us snow the next day. I happened to gaze into the sky and noticed a pinkish/orange hue around the sun. At least that is what my naked eye could see without burning my retina. :) It was probably ice crystals in the high clouds that were moving in.
I thought I would experiment so I grabbed my camera and I slapped an ND8 filter on and snapped a few shots. I don't use filters too much and I don't think I have ever used this one with my Tamron 70-300mm lens. At any rate this is the final image after some Lightroom processing to remove some haze and glare. Probably not reality but better than my eye could see. :) I thought the jet passing through the frame was an added bonus.
Photo by me, @oldmans, with a Nikon D3300 and some Lightroom post processing.