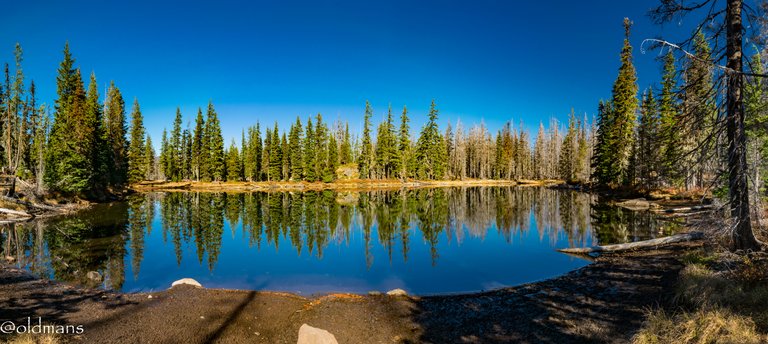 Lava Camp Lake at about 5000 feet in the Central Oregon Cascades. While the air around me was near 70 degrees F, the ground was frozen. You can still see ice in the shade on the right side.
A nine view panorama with eighteen images taken at 18mm focal length.
Photo by me, @oldmans, with a Nikon D3300/Nikon 18-55mm lens and some Lightroom post processing.