PHOTO of the DAY - Wall
We see a fallen leaf standing on an edge and will divide the space into two halves like a wall.
This is not the wall about which Pink Floyd sang, although there is a certain amount of that semantic load in it.
Walls are erected for various reasons, for our protection, to hide something from prying eyes, and, probably, so that we would not turn back to the past, but the future is also behind the wall.
In a word, there are walls everywhere, and even where we do not notice them, like this autumn leaf.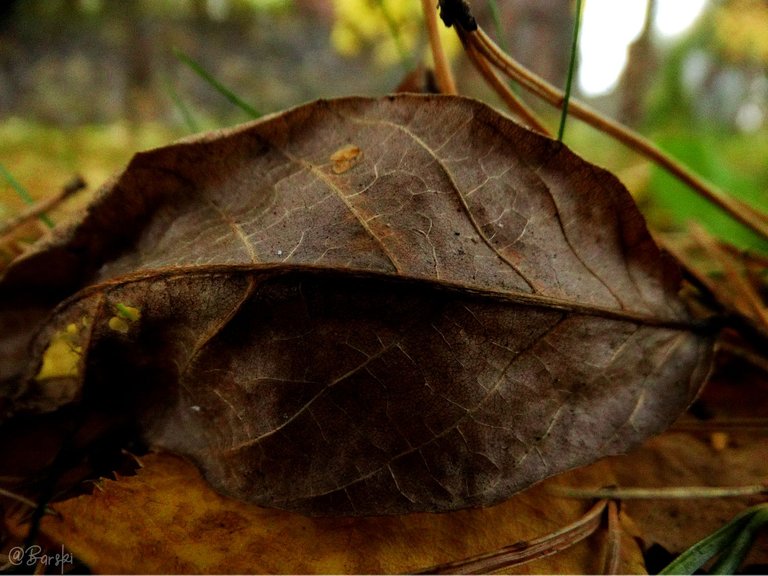 Photos taken with a Sony Cyber-shot DSC-HX300 camera
I edited a photo in the program PhotoDirector, which I also installed on my smartphone.
Author @barski
Ukraine
For my publications, I do not use stock photographs, it is fundamentally important for me to use photographs that I have made with my own hands for publication and I can name them - authorial work.
---
---