Probably should have been titled "Kitten vs Christmas tree".
A week ago, my daughter was decorating a Christmas tree and was worried that the kitten was not paying attention to this tree.
We know that all kittens love to play with a decorated Christmas tree. There are so many interesting toys for kittens on it.
Hinata turned her attention to the Christmas tree when everyone went to bed.
A day later, it turned out that she was able to turn off the garlands from the electrical outlet. And yesterday she showed me that she can climb perfectly among the branches almost to the top of her head.
Now this girl is surrounded by care and affection, even my wife likes to play with her. and at first she was against this kitten. She doesn't like cat girls, she likes boy cats.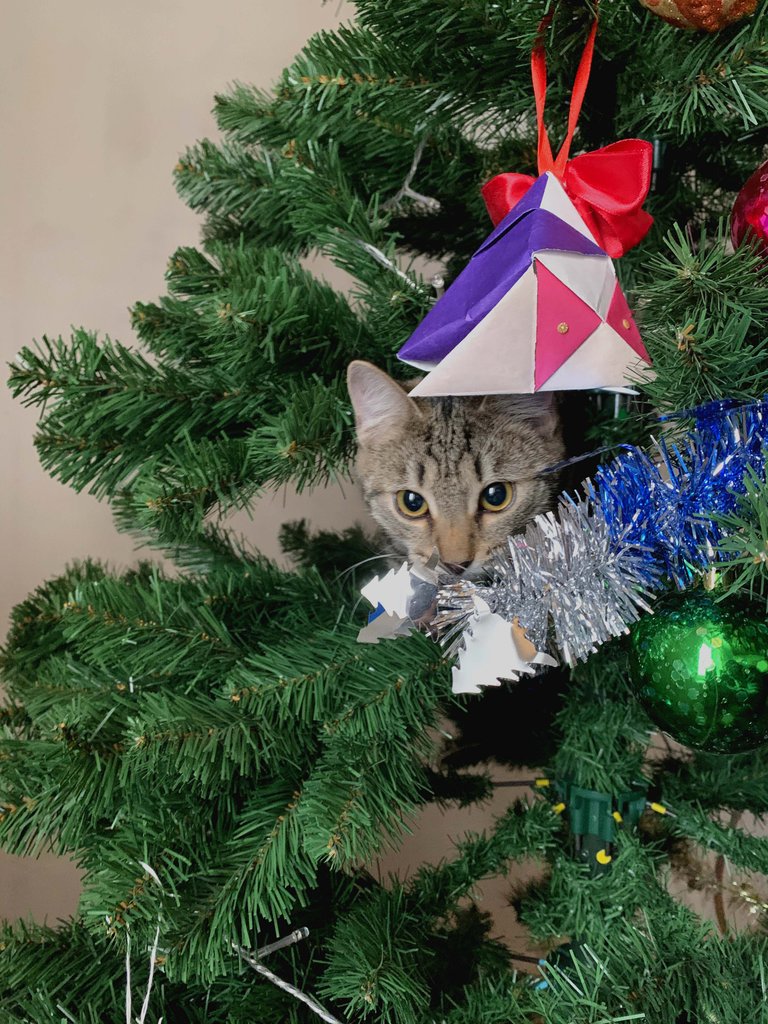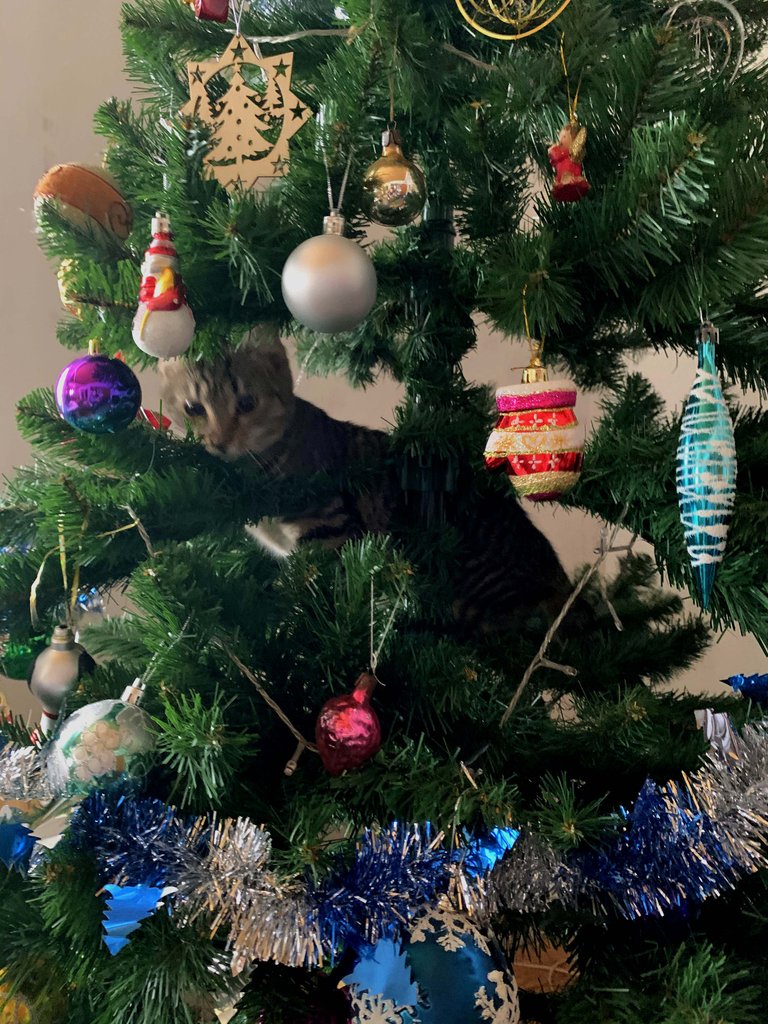 Неделю назад дочь наряжала новогоднюю елку и всё переживала, что котенок не обращает внимания на эту ёлку.
Мы же знаем, что все котята любят играть с украшенной ёлкой. На ней столько много интересных игрушек для котят.
Хината обратила своё внимание на ёлочку, когда все легли спать.
Через день оказалось, что она умеет выключать гирлянды из электрической розетки. А вчера она продемонстрировала мне, что умеет прекрасно лазить среди веток почти до самой макушки.
Сейчас эта девчонка окружена заботой и лаской, даже моя жена любит с ней поиграть. А сначала она была против этого котенка. Она не любит кошек, она любит котов.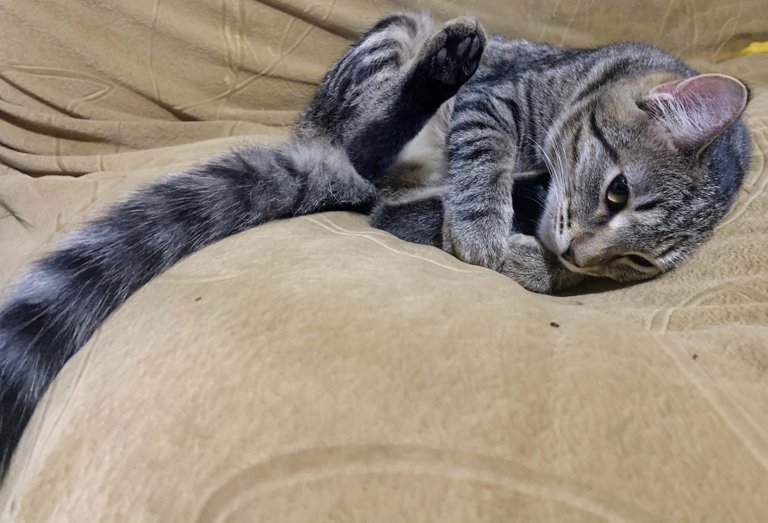 Thanks for reading...
Follow Me For Daily Posts!
Good luck and have fun