It's a bit of a rest for Betman in those Holidays. A few Spanish games, two or three Premiership games, Scotland Premiership that nobody cares for… So, actually Betman has to set 5 to 6 games a day, which is not so hard to his back. Or his wallet.


We may consider these days at Betscorum a real leiasure…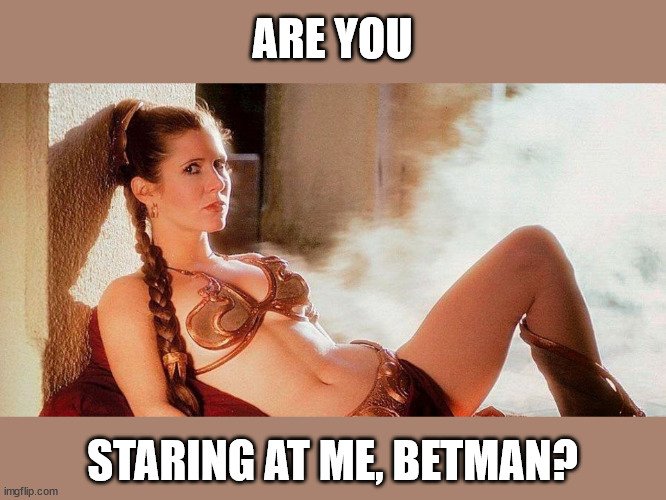 Of course not. Too busy setting the odds for today. Are you staring at Betman, Leia? You are free to do it as much as you like, but listen… you don't have to peek over my shoulder. Betman will gladly and openly show you the odds for today. And, boy, some odds they are: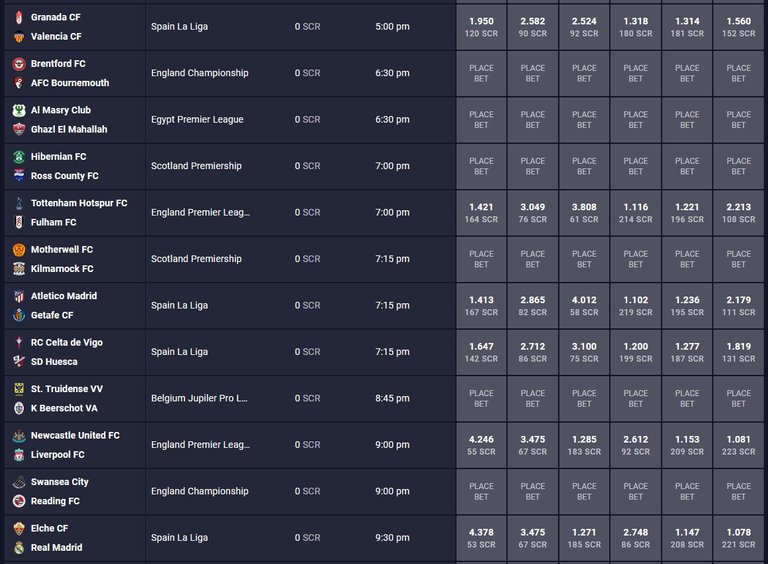 Those are only Betman's odds, by now you will have even better ones from the mysterious member(s) who are investing large sums of SCRs making Betscorum most interesting place for at least three members! Well, two aside of Betman. We shall see how many will be here at the end of the next year.
Happy Whatever!
Betman's corner at Publish0x


Check out ABRA and easily invest in 28 cryptocurrencies or BIT10, an index of the top cryptos. Use this link to sign up and get $25 in free bitcoin after your first Bank/Amex deposit, or 1.5% cash back when you exchange cryptos

1GZQG69sEKiMXKgGw9TcGcUCBoC4sC1ZYp