Yes, 4th July - the day of Independence!
Wait, that's still a few weeks away.
Okay, today, let's wish a very happy Father's Day to our dear father Justin (Yuchen) Sun!
We're so grateful for our existence to our father Sun.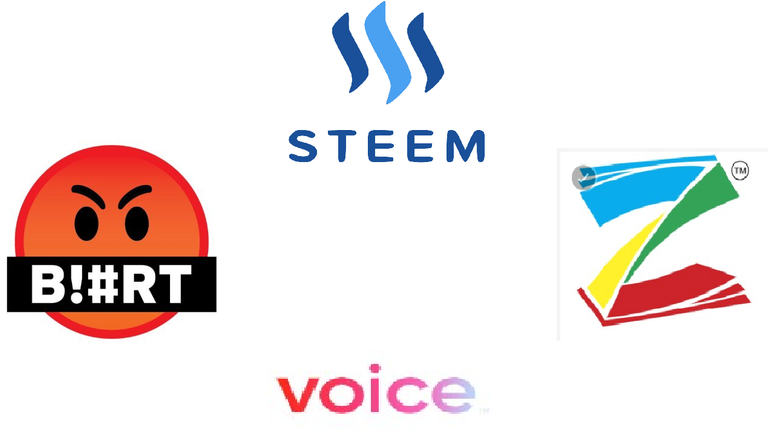 Note: Zapata & Voice logo are used for representational purpose only. They are not the exact official logos
When father Sun came and fucked the mother Steem, Steem gave birth to 3 children:
Hive
Blurt
Zapata
Hive is the eldest of their children. So as Hivers, it's our responsibiloity to communicate our wishes to our father Sun.
(Okay, our sibling twins Blurt & Zapata are still unborn. So they can't wish him anyway).
We're excitedly looking for the delivery of twins Blurt & Zapata on 4th of July.
There is something for everyone on this Independence day.
If you don't want interference of your father in your day to day life, there is Blurt (with no Steemit stake).
But if you are of the kind who love to be together, come what may; then there is Zapata to make you happy.
Zapata is airdropping to all Steem wallets as per your STEEM balance on the pre-HF-23 snapshot date on 20th May, 2020. Blurt is airdropping too to everyone except Steemit or Sun.
Blurt will be experimenting and devising new methodologies to strengthen dPoS consensus after its launch.
Zapata is eyeing to snatch Instagram's market share and audience starting with its pilot project in Nigeria.
Dubbing it to be Instagram killer won't be appropriate at this time. But it would be easy to say that when Instagram would be lying on its death bed, for whatever reasons, in the future.
That's how Voice, that was dubbed as Steemit killer or Steemit 2.0, is trying to kill Steemit by launching now (when Steemit is already on her death bed).
Well, to correct myself, the Steemit-killer Voice is already working in USA market since Feb 14, 2020. Yes, that was the very day, Steemit was attempted to be killed by Sun. The news of his takeover surfaced on that day.
So Voice is on its job from the day one! Now Voice is launching worldwide on 4th of July. This time without the need for KYC (though biometric identification hash will be used).
Thus 4th July seems a major attack on Steemit. With Voice, Blurt and Zapata being launched on same day, it seems a high intensity attack. May be, they are unaware that their elder brother Hive has already done the job. And now they can stab at the dead body of Steemit to keep their promises.and take credit.
Howevere, Blurt and Zapata are very affectionate and of very loving nature. They don't use such violent language as Voice. They are taking a collaborative route. Their eyes are set on getting a pie of 46 billion social media revenue. Facebook itself has 2.45 billion monthly active users. So why keep fighting among a few thousand people in this space.
Yes, they got a point!
Honestly, I like their approach and attitude. Although they split and forked even before launching their fork, they deserve our support.
What we have to lose? Market is huge and we can all co-exist. So the onus of extending a little support for appreciating the value of the airdrop we receive, lies on us too.
What do you say, guys? 😉