Some 3 days back when I posted about providing a small liquidity to a newly listed pair, some readers rightly felt the impracticality of bearing the exorbitant gas fee for conducting small transactions.
I'd confess that I'm also very concerend when paying high Gas fee for small transactions. But what if you still want to make some transactions to participate in the DeFi rush?
This made me explore some options to save on Gas fee, wherever possible.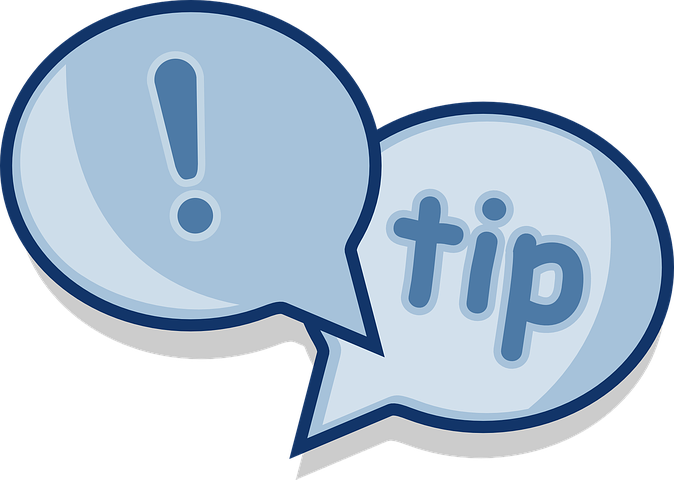 Personally, whenver I invest a small amount in any Liquidity Pool on Ethereeum or switch between pools, I take into account the 2-way Gas fee (for providing liquidity and withdrawaing it). If I expect a higher profit than the Gas cost, I proceed with the transaction. But I agree, it does restrict the no. of my transactions.
A simple thing is to wait for off-peak hours when the Netowrk is less congested by monitoring the estimated Gas fee on ETH Gas Station. But not all trnsactions can be postponed ...esp. the ones that are market sensitive. In fact, when there is a lot of price volatility, I prefer to send a little extra Gas for speeding up the transaction. So yeah, waiting for congestion to reduce isn't a good option in such cases.
But when providing liquidity to a pool, we can make use of some good tools.
Generally, first timers directly go to the Uniswap Exchange and make their transaction from its interface. After the recent introduction of wHIVE (and now wLEO) tokens on Uniswap, many people from this community are trying to interact with Uniswap out of curiosity.
However, starting with small amount can cost you a substantial share of your principal investment. You need to pay Gas fee for every transaction. E.g. if you want to provide liquidity to ETH-wHIVE pair, you will first pay Gas fee for swapping some ETH for wHIVE (or for converting & transferring your HIVE to wHIVE into your ERC20 wallet). Then for supplying your ETh & wHIVE to pool, you will need to make 2 transactions - one for Approval and second for transfer. You will receive LP tokens in return and in case you want to stake those LP tokens to mint some other coin, it will again require 2 transactions. When redeeming your LP tokens it will be another transaction.
With gas fee varying between $3 to $8 (or more) per transaction, spending anywhere between $20 to $30 to provide liqidity is quite normal these days.
However, now I don't use Uniswap Exchange interface anymore. There are so many great tools with beautiful dashboards to track and manage all your assets from one place that I find them better to use instead. These tools can track your investment on multiple protocols including Compound, Maker DAO, Balancer, Aave, Synthetics, Yearn.Finance, 0x etc. from a single interface. DeFi Saver, InstaDapp, Yield Farming Info, DeBank, MyDeFi, zerion, FURUCOMBO, Pools etc. tools are helping yield farmers to manage their portfolio conveniently.
Everyone of these tools have some good features. But I personally like Zapper the most. To be honest, I haven't used them all but somehow Zapper solved most of my purpose. Of course, mobile users may tend to incline towards Zerion but I access my account mostly from my laptop. So I love Zapper.
Most importantly, tools like Zapper & FURUCOMBO saves you some Gas fee while making your life easier.
Zapper presents my investment into well-categorized heads and graphical representations as well. E.g. here are some screenshots of one of my wallets: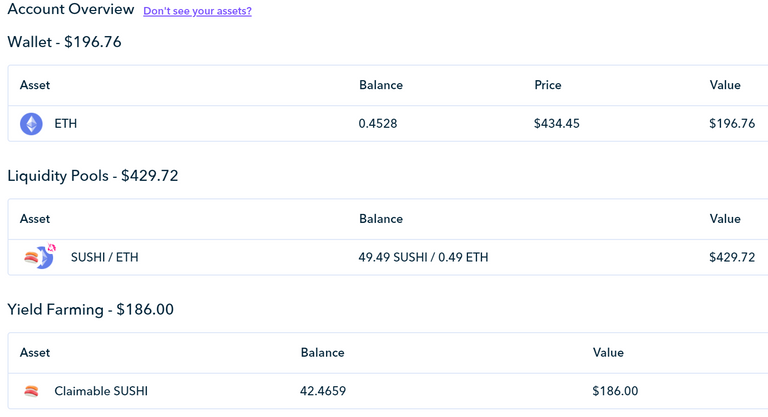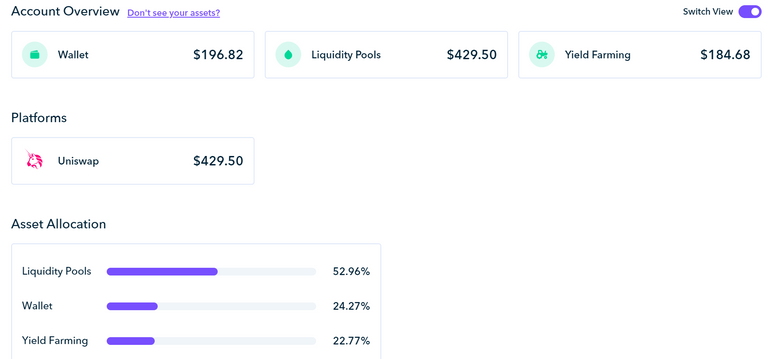 With Zapper, you won't need to make multiple transactions of swapping, approving and transferring. Everything can be achieved in a single click. So you basically have to make only one transaction. And this can save you upto 40% on your Gas fee.
FURUCOMBO app also make it possible to create a customized single transaction by arranging all DeFi legos into one by simply dragging and rearranging cubes to set the order of transactions. But I find Zapper interface more intuitive and user-friendly. DeFiZap is yet another tool to achieve this thing.
The point I wanted to make is that you can make use of these tools to combine multiple actions into one single transaction and thus save on some Gas fee.
If it's still too high for you, you can experiment using similar Exchanges on other blockchains like JustSwap on Tron (hopefully Steemit wallet will get integrated soon to provide STEEM in some liquidity pool on JustSwap) or use DefiBOX on EOS blockchain. Of course, you won't find all those ERC20 coins on those blockchains but still there are plenty to experiment and learn some yield farming there :)
We hope solutios like UniFi DeFi or UniFi Protocol by Seasame SEED are made available soon to make gas-free cross-blockchain DeFi possible.
I'd try to tell you about some more simple ways to save on ETH Gas in the next part.
Thanks for reading until the end!