Welcome to the Daily Crypto News: A complete News Review, Coin Calendar and Analysis. Enjoy!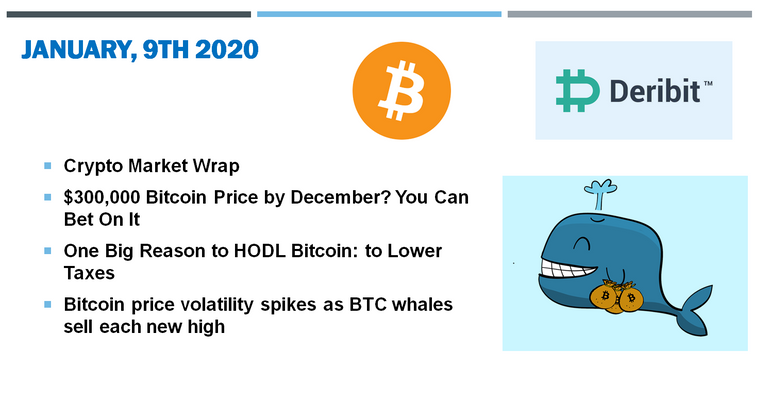 Bitcoin hit a fresh all-time high Friday as investors continued to scoop up some of its limited supply. The ether futures market also hit records as derivatives traders check out the second-largest cryptocurrency by market capitalization.
Bitcoin (BTC) trading around $39,304 as of 21:00 UTC (4 p.m. ET). Gaining 0.64% over the previous 24 hours.
Bitcoin's 24-hour range: $36,579-$41,962 (CoinDesk 20)
BTC below the 10-hour but above the 50-hour moving average on the hourly chart, a sideways signal for market technicians.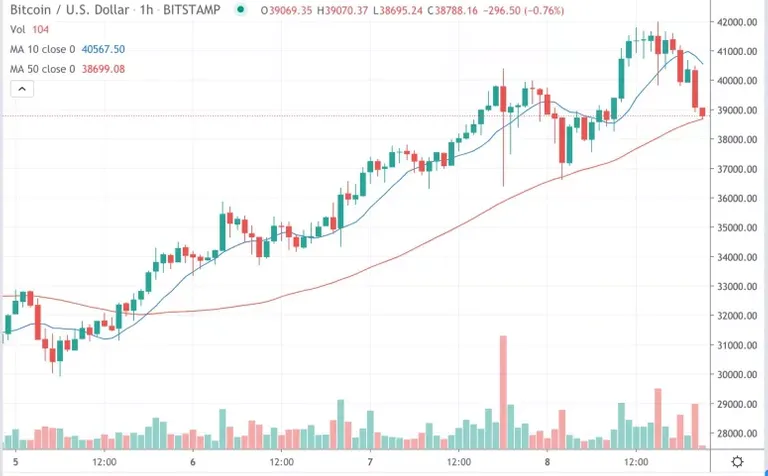 "The continued relentless money flows into BTC from institutional and some retail buyers provides significant positive drift," said Chad Steinglass, head of trading for derivatives firm CrossTower. "As more and more coins are locked away in long-term investments and are essentially removed from circulation, squeezing available inventory tighter and tighter."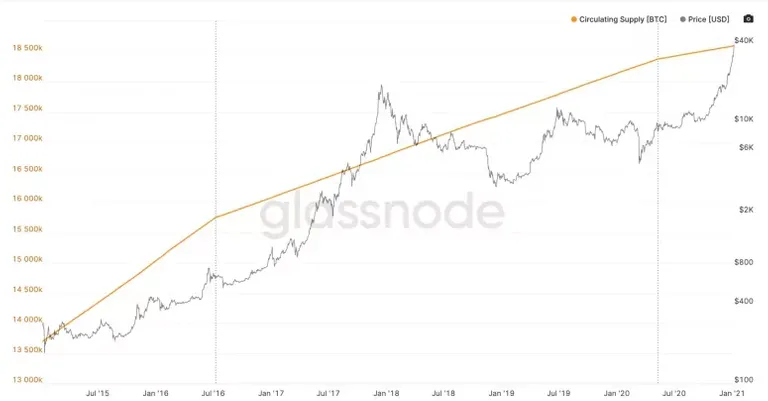 At BitMEX alone, over $100 million in liquidations have occurred on the venue's bitcoin market over the past three days, with $65 million buy liquidations signaling short-oriented traders got squeezed versus $42 million in the crypto equivalent of a margin call for long positions.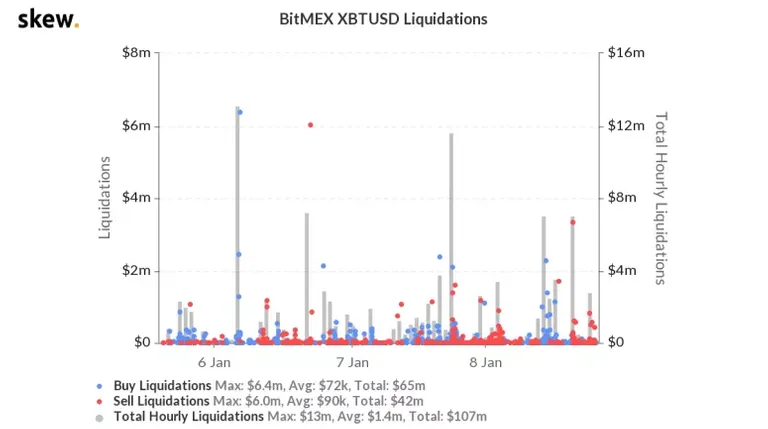 Ether futures at $3.7 billion in interest
On Jan. 1, ether futures open interest, or OI, on major derivatives venues was at $2 billion. On Thursday, OI had ballooned 85% to a record $3.7 billion according to aggregator Skew. Binance was leading the way with $820 million in OI, over 20% of the total ether futures market.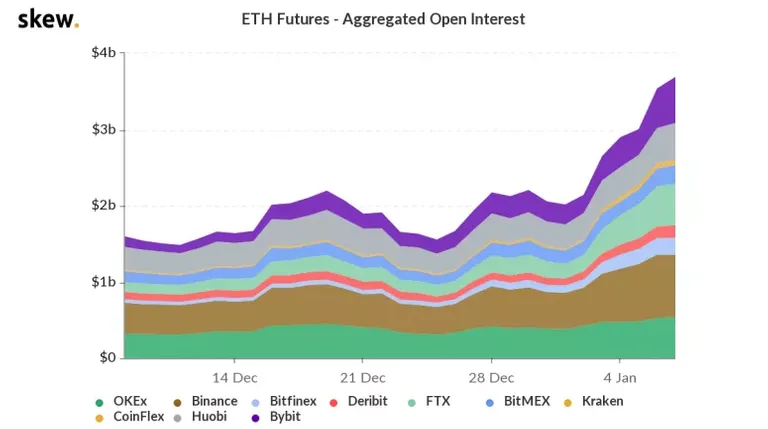 Deribit has launched a very high options contract.
Bitcoin's price would have to increase by more than seven times for the contract to become profitable.
Currently, nobody's backing the bid. Yet.
Know a local Bitcoin bull who you want to see put their money where their big, yappy, gaping mouth is? Then tell them to put it on Deribit's new options contract, which lets them buy Bitcoin in December 2021 at the bargain price of $300,000.
If they sign the contract now, they'll have the right to buy Bitcoin for $300,000 upon the contract's expiry in December 2021. This means that they will be in the money if Bitcoin's price surpasses that price.
At Bitcoin's current price, $41,408, Bitcoin will have to increase in value by about $258,612 for you to break even.
Crypto gains are subject to capital gains taxes.
But coins held for over a year are taxed at a lower rate.
According to CoinTracker's Shehan Chandrasekera, people should HODL.
Bitcoin has doubled in price in the last month. Ether's price has doubled in the last two weeks. And the global cryptocurrency market cap is now north of $1 trillion, double what is what in mid-November.
Coins held for longer than one year are taxed at long-term capital gains rates of 0%, 15%, and 20%. Coins held for less than that amount of time can be taxed at short-term rates between 0% and 37%.
For instance, in 2021, single (aka unmarried and childless) filers pay 0% on the first $40,400 of taxable income (including the profit from the sale), 15% on amounts from $40,401 to $445,850, and 20% on the income and earnings beyond that. Those thresholds are higher for married people.
"The long-term capital gain rate has been extremely favorable," Chandrasekera said. "We talk to these wealthy individuals, they never sell their stock positions of any type of asset without holding it for 12 months or more. So I encourage you to do the same. Just HODL."
According to analysts at Material Indicators, a crypto analytics company, mega-whales sold off steeply when Bitcoin hit $40,000 on Jan. 7. This led to a quick 10% drop to the $36,000 area over the next few hours.
The dip was quickly bought up, eventually pushing the price above $41,000 in the next 12 hours. However, BTC saw another large drop after setting another all-time high at $42,000, and at the time of writing the top-ranked digital asset is trading at $40,800. According to Material Indicators:
"So, it looks like mega-whales started selling after that dump at around 2am UTC, and continued selling on the spikes. My guess is they expected more downside. They did not really participate in the rally back up to 42k, which would further support that point."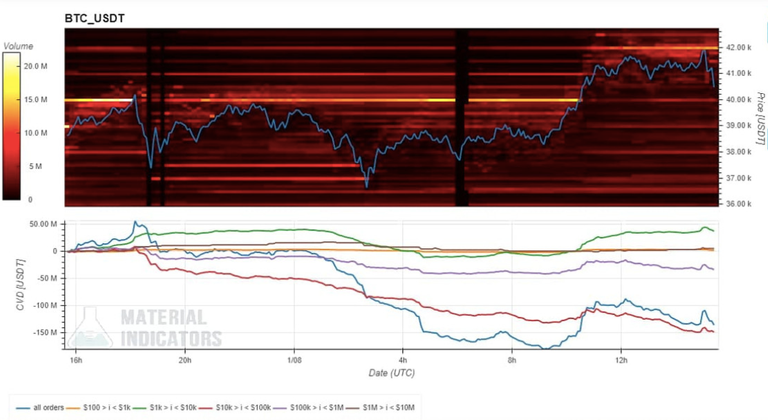 🗞 Daily Crypto Calendar, January, 9th💰

"This is a reminder that pre-launch Opt-in ends on January 9th, 2021. Opt-in now to claim your XYM at Symbol launch."
"IWO announcement is this week. No specific date. Just turn on post notifications."
"New project CobaltLend will launch their token through NULS POCM."
"The MaidSwap beta launch is planned for end of the first week of January!"
'Revealing huge project upgrades on Saturday!"


➡️ Youtube
➡️ Twitter
➡️ Hive
➡️ Publish0x
➡️ UpTrennd
➡️ Read.cash
➡️ LBRY
➡️ Spotify
➡️ Be paid daily to browse with Brave Internet Browser
➡️ A secure and easy wallet to use: Atomic Wallet
➡️ Invest and Trade on Binance and get a % of fees back
➡️ Check out my video on Unstoppable Domains and get 10$ off a 40$ domain purchase
➡️ Get 25$ free by ordering a free Visa Card on Crypto.com using this link or using this code qs4ha45pvh


20% of this article rewards wil go to the @hodl-fund account in order to support HODL Community Initiatives.
Find out more about HODL Community: Crypto Social Community and by following our community account @hodlcommunity

If you would like to delegate some HP to our community and support us; we give you back 90% of the curation rewards on a daily basis ! APR > 12% !
500 HP - 1000 HP - 2500 HP - 5000 HP
Make a good APR Curation by following our HIVE trail here