What an incredible day for BITCOIN!!!
Total Crypto Market cap breaking the 400 bln USD resistance! At the beginning of the day I was afraid about another Squeezing day for the ALTCOINS were just happening.
But, fortunately I was wrong because major altcoins as ETH are following the same "trail" as the King which means that Outer Money is incoming in the market.
Besides that, what is even more interesting, because we are not very used to seeing lately, is the fact that all this upward price action is happening while Stocks seem to be doing just the opposite.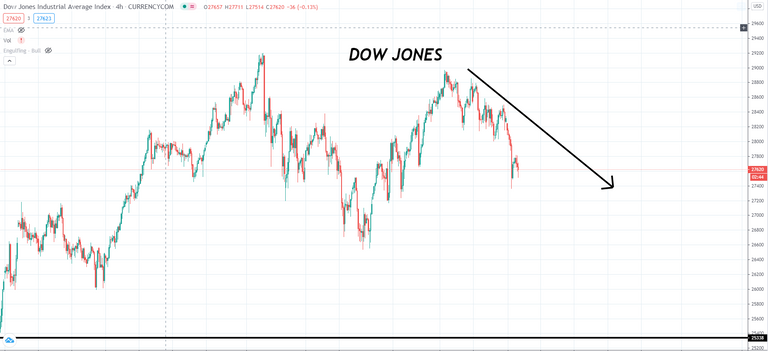 All this is happening just after JP MORGAN said this:
Bitcoin Going Head-to-Head With Gold, BTC Price Will Double or Triple if 'Modest Crowding Out' Occurs
and also this:
"The potential long-term upside for bitcoin is considerable as it competes more intensely with gold as an 'alternative' currency we believe, given that millenials would become over time a more important component of investors' universe."
I don't know what to think about those statements, it is weird to read them while last time JP MORGAN CEO said something about BITCOIN was in the opposite direction on 2017:
"It's worse than tulip bulbs. It won't end well. Someone is going to get killed," Dimon said.
What happened just afterwards was the last major pump of BITCOIN...
Maybe is too soon to get FOMO.
*Disclaimer: This is just my personal point of view, please, do your own assessment and act consequently. Neither this post nor myself is responsible of any of your profit/losses obtained as a result of this information.

---