I have been promoting HIVE in any social site I work with. Mostly on Twitter but also, and more in particular, on publish0X.
I have managed to onboard a few new accounts using my referral but only two have done "anything" on the HIVE Blockchain as posting or commenting.
Actually, I have delegated them with some Hive Power but even doing so I could not keep them around for the moment.
One of the new on-boarded accounts, that started just 4 days ago and named @eliakh , posted a nice article about crypto analysis for traders, which, as you know I like to read.
I have welcomed him and then we started a sort of interchange of comments on which he was expressing that HIVE seemed to be complicate for a newcomer.
He was asking the typical doubts about and I tried to guide him on the idea of HIVE POWER and Resource Credits.
Today I come back to publish0X in order to ask to the "audience" which difficulties they encountered while trying/using HIVE...
I am not interested on "political" o "Ideological" problems or doubts but more technical problems they found so I can help them.
That's why I wrote the following post there: https://www.publish0x.com/the-cryptorunner/question-for-those-willing-to-join-the-hive-blockchain-xolyjdk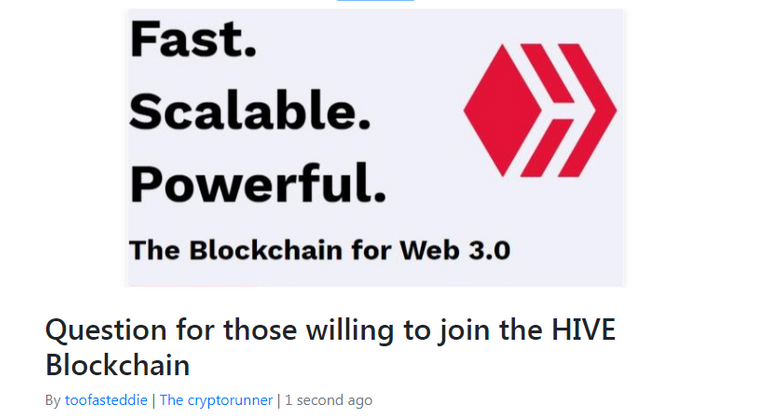 I think that we have improved a lot on the "onboarding" process but it looks to me that joining the HIVE Blockchain is still problematic for the "average Joe"
By the way, if you want to help me on HIVE promotion at Publish0x, would you mind to use my referral?