Spectacular days for any crypto-addict. In reality, we've been going through a number of days of pure uncertainty lately although the market has held up quite well, there was always the shadow of a possible sudden drop hovering over our heads.
This morning, everything seems to indicate that the continuation of the trend is still bullish and we can see it clearly in the Total Market Cap chart.
Crypto's capitalization has been dancing around 1Trillion USD for at least 9 days and that could indicate a brake on its growth.
During this time, a symmetrical Triangle has formed, also visible in BITCOIN and other large altcoins, very similar to the Triangle formed at the end of November whose breakage took us from 550 Billion $ to 675 Billion $ in just a couple of days... it was really explosive!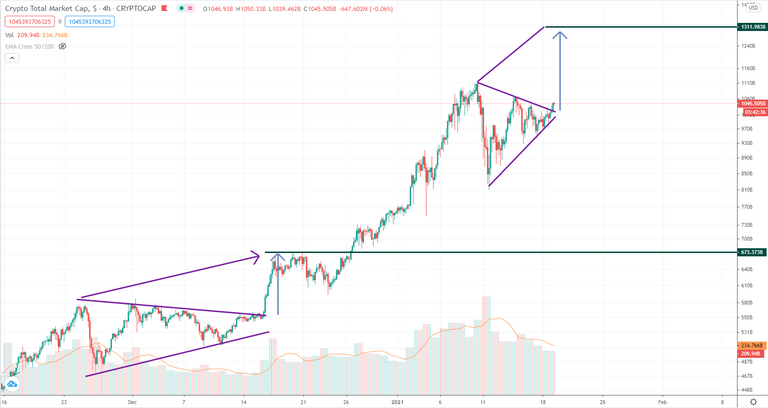 Just a few hours ago, the upper side of this triangle was broken in a very hopeful way possibly indicating a continuation in its bullish evolution.
However, in order to confirm the Bullish continuation we need the total Cap to break the resistance at 1.066 Trillion $, if this is so, I do not see any possible "brake" which prevent us to reach 1.3 Trillion $ in a "gasp"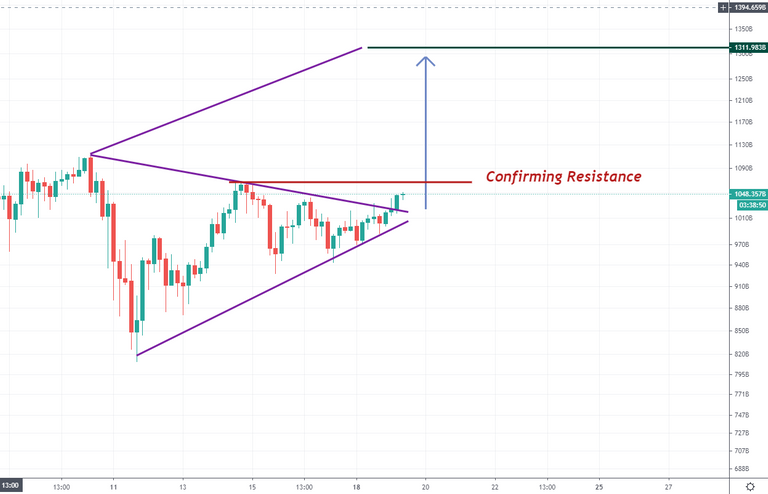 About BITCOIN...
Uptrend is resuming as well, however, the upper side of its own symmetrical triangle is still far from the price level. Even if it breaks, the resistance to battle with is at 40K.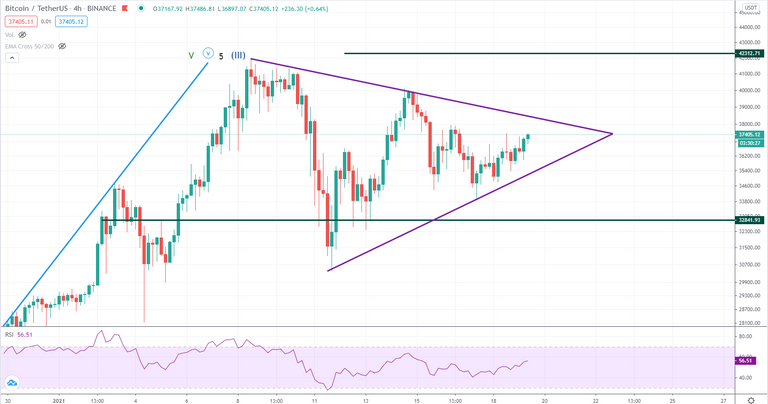 ...and ETHEREUM?
ETH is leading today's PRICE INCREASE, Upper Triangle side and Upper resistance already broken.
The target price is pointing towards 1700 USD.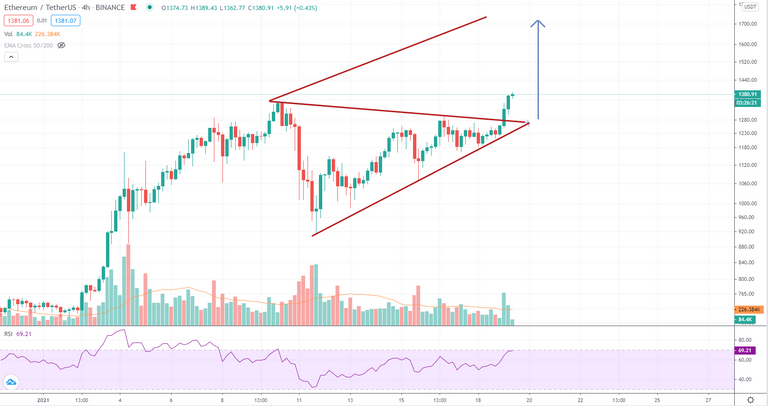 This is really good for altcoins, not only because they will pump as well but also because the increase on their price does not come only from the BTC transferring but also from new fresh FIAT entering in the market which is great.
Exciting times.
Enjoy!!!!
---
*Disclaimer: This is just my personal point of view, please, do your own assessment and act consequently. Neither this post nor myself is responsible of any of your profit/losses obtained as a result of this information.

---