Crypto market cap is currently seated in a very established range between 300,000 M$ and 400,000 M$.
Three years ago, the total Crypto Market cap was consolidating around 120,000 M$ with BTC having 50% of the total.
What happened after this consolidation everybody remember... an explosive raising which put the All Time High of total market cap at 800,000 M USD.
That was an increase of more than 6 Times the Market Cap.

BITCOIN has historically grown according to cycles, related with the Halving effect usually, Bitcoin prices have never dropped below their value prior to the latest halving.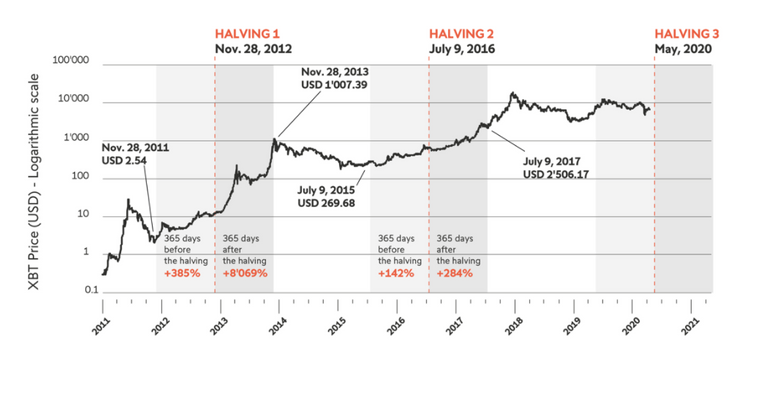 (Source)
The supply of new BTC has decreased, the scarcity plays its role , mining keeps being attractive since Hashrate is still raising as well, so everything seem to indicate that History is repeating itself.
If so, it would not be weird to see an increase of the total Market cap towards 2,000,000 M USD ( at least 5 times the current cap) and, again, if so, BITCOIN would get a price close to 60,000 USD per token as a conservative calculation.
What do you think?
History repeats itself?
*Disclaimer: This is just my personal point of view, please, do your own assessment and act consequently. Neither this post nor myself is responsible of any of your profit/losses obtained as a result of this information.

---