...lately under the trading point of view.
Major altcoins are moving strongly lately, it is the case of LITECOIN which has get an impressive 20% up in just a couple of days, but also CARDANO is presenting a nice and promising trading setup: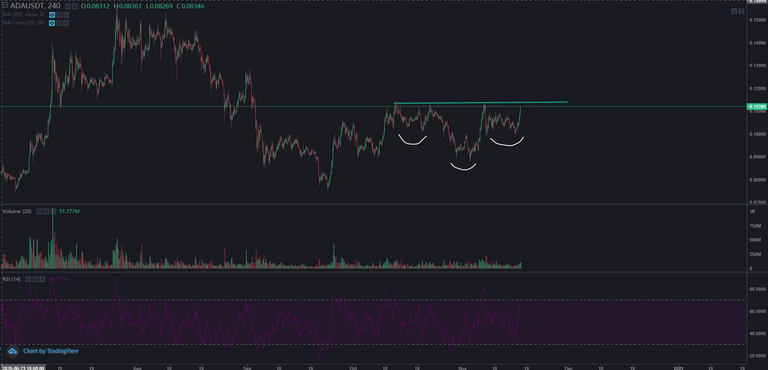 It is the typical inverted Head and Shoulders pattern with aprojected target profit of 23%.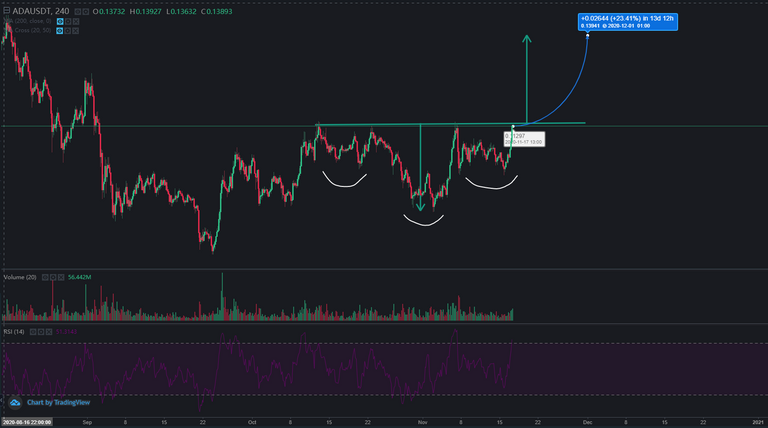 Supporting the possible price action upwards there is the Open Interest accompanying the move: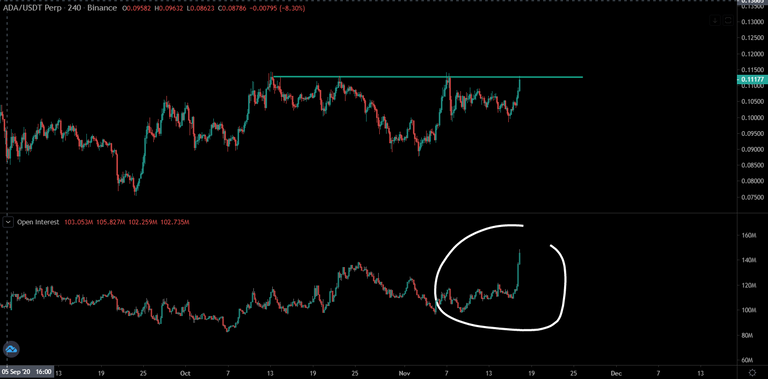 In my opinion, this is super-bullish so I am IN right now.
First intermediate targer is 0.1249 USD
Second, the one projected by the pattern 0.13882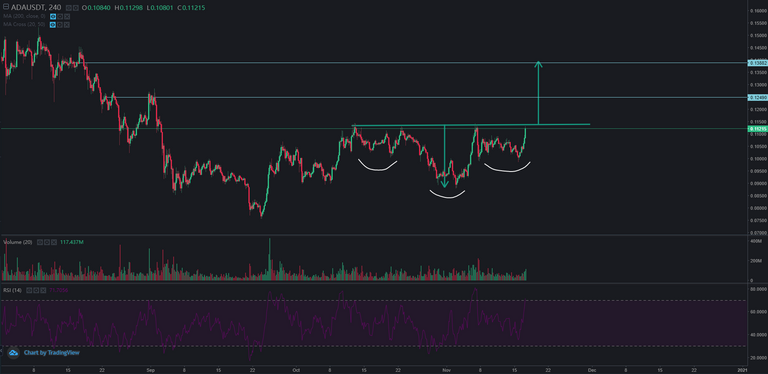 As usual a proper stop loss is always necessary, we have to think in advance.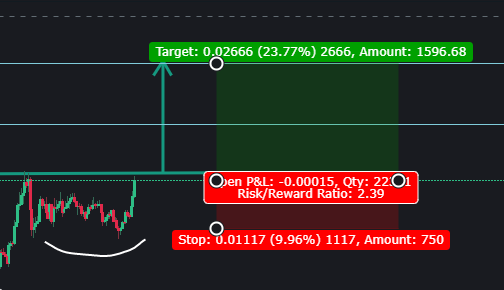 ---
I'm sharing only my quick trading Ideas here, not financial advice at all ;-)
*Disclaimer: This is just my personal point of view, please, do your own assessment and act consequently. Neither this post nor myself is responsible of any of your profit/losses obtained as a result of this information.

---