My simple ZIG-ZAG (5-3-5) correction is still alive, as far as we don't see BITCOIN plummeting below 10000 USD.
The count is still BULLISH and perhaps what worry me the most is the lack of volume these days.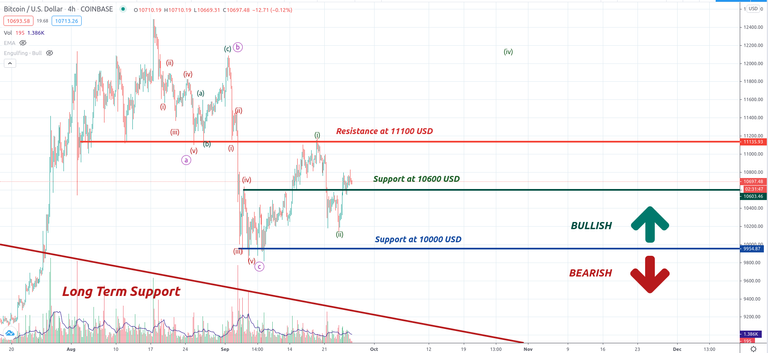 However there are still chances that this correction will last longer, becoming a sort of double or triple ZIG-ZAG but still too early for anticipating on that regard.
Of course, the easier is to keep observing the evolution of the price around 10000 USD, if this support breaks the fall can be really notable with a first stop possibly at 9000 USD, but, as I said, I don't think we have to be concerned for the moment.
---
*Disclaimer: This is just my personal point of view, please, do your own assessment and act consequently. Neither this post nor myself is responsible of any of your profit/losses obtained as a result of this information.

---