We have seen the crypto market rise from the past day or so. Many coins have seen gains in double-digits and yet Hive seems to be consolidating around $0.32-0.33. It has been a few days now and Hive hasn't moved much. The volume isn't that great but still, it is good compared to what we used to have before the split of the chain.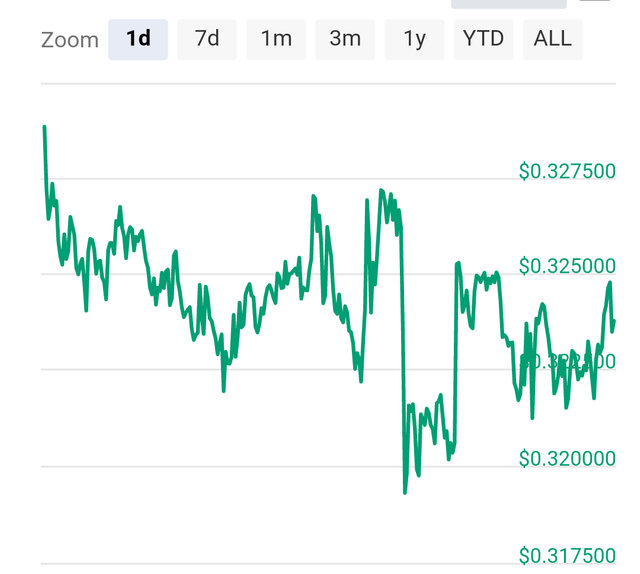 Source
I am not a technical person when it comes to reading charts but what I know is that when a coin has a flat chart like this for a long period of time especially when the whole market is moving, it is ready to either go up or down big time. I can sense it coming, Hive is either going to pump or go down and maybe, the percentage gain or loss will be more than 15-20%.
But what looks a possible scenario for me here is that Hive is ready for a breakout upwards. The reason I am saying this is because currently, the market is rising and there is more money coming into the market and it is possible that some of it will be coming to Hive. It's just a possibility and the price can go down as well.
If you are a trader and you hold some Hive on an exchange, you have to be a little careful here. If the price of Hive goes up, you will see huge gains but if it goes down, you might lose a huge chunk. So, maybe a tight stop loss will help in such a case.
Disclaimer
I am not a financial advisor and this is my personal opinion. It is meant for information and entertainment purposes only. Do your own research before investing in cryptocurrency and never invest more than what you can afford to lose.
Download Brave and start earning BAT.