Dear Hivers,
For those of you who don't know:
There is a challenge organised by @trumpman to share your bad investments. As I was reading some of those messed up investments, @resiliencia nominated me.
Right away, I dropped a comment sharing my story — and then hours later I said to myself:
Everyone should know THIS epic story. And in detail.
That is why I am writing this article. In fact, you may want to read this two reasons:
First, this story is like a movie drama — filled with action, suspense, and absolute mystery even today.

Second, there is a valuable life lesson. You may probably find them as you go through the story.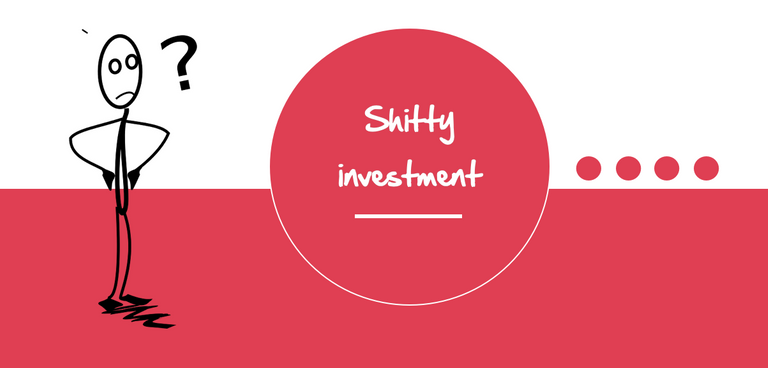 Before we start, let's see the end:
Most altcoins have been terrible since 2017. Some of them went down by 70%, 80%, 99%… and even 99.9%.
But mine?
It went from $50,000 to $0 overnight. The price of the token is now worthless. It is sitting here as you can see: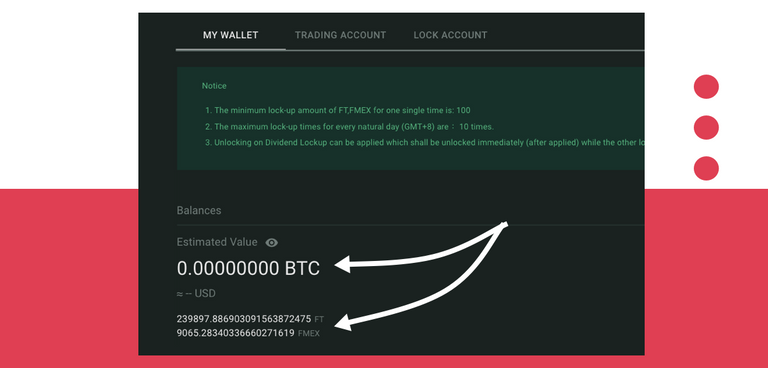 There are also other several tokens (not in the screenshot) that are worth few thousands of dollars. It is not about liquidity. None of them can be sold outside because they are "native" tokens.
How did this happen?
In fact, I still remember it like yesterday. The picture is crystal clear in my head.
I was sitting in a conference room discussing trading strategies with someone — and WeChat app on my phone started buzzing with new messages.
One of the message was: "We should find him and KILL him right now."
Everyone's blood was boiling. I didn't know what was going on and I was in the middle of the conference. Yet those messages were too important for me to neglect — who are they talking about anyway?
So I walked out of the room and opened my laptop to find this: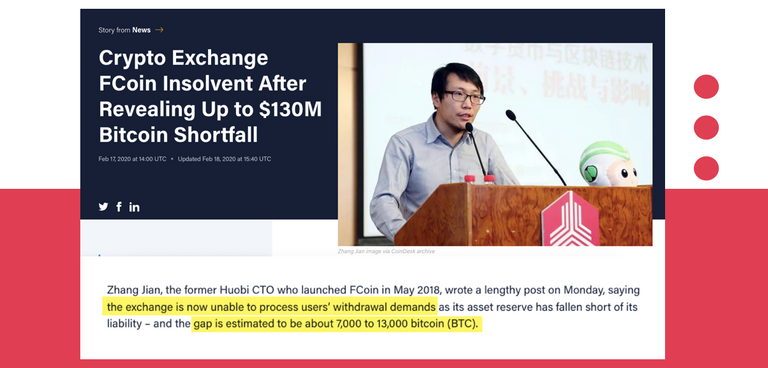 Wow.
$130 million dollars
Unable to process withdrawal.
Gap of 7000 to 13000 bitcoin
In short: a complete exit scam.
Damn.
I closed my laptop — slid my phone into my pocket — and stood in complete silence. All the money GONE. My mind was blank. And a part of my soul was crushed.
I remember walking to the office terrace and seeing those white clouds turn dark. It was all in my head. In fact, my world collapsed. Those dreams shattered.
To make it worse:
I wasn't alone.
If anything, I was a tiny drop in the big ocean. I knew some of those big time investors who poured in hundreds of thousands of dollars — some even millions. And to know everything is wiped out overnight was heart-breaking.
But there is a twist to the story. You see, this was more than another exit scam. It was a failure from two sides — one belongs to the community and the other to the founder.
You should know about this founder.
---

---
Mr. Zhang Jian was the founder of the exchange. He is a popular figure who published a book on blockchain.
Then turned into the CTO of Huobi (Hive is listed there).
He even built a bitcoin explorer website that received tremendous attention all over China.
And when he knew he couldn't be wrong?
He launched FCoin — the exchange — receiving millions of dollars in investment from big players. This guy literally won dreams.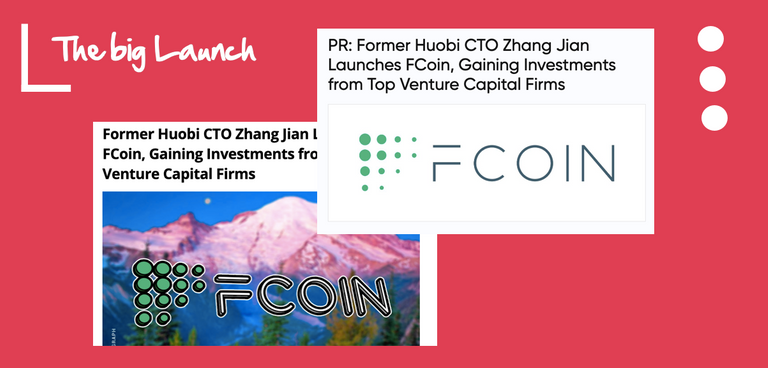 It gets better:
FCoin also did a whopping $17 billion dollar volume in a SINGLE day. I think it is a record even to this date. The exchange was a true rockstar — and people like Changpeng Zhao from Binance hated this. They even tweeted against the FCoin's innovative model.
This model was called Trans-fee Mining — a "new" mechanism invented by the founder.
You see, at this point, Zhang Jian is one geeky genius dude from China. The exchange also incorporated DPoS mechanism while making token holders the owners — and gave away 80% of the daily income.
Because the volume was insanely large, people earned a lot of money in the initial days. The company itself booked $150 million profit in its first month.
Perfect crypto life.
In fact, it can't get any better than this.
---

---
The native token (FT) did over 100x in the first month creating several millionaires. In between this, your friend Sidwrites enters.
He sees the token — the exchange — the whitepaper — the dividends — and does a lot of research. Plus, as a lifelong advocate of passive income, he invested at 50 cents — then at 30 — and slowly at the bottom.
I remember earning $300 to $500 per day for holding the tokens. Only for a couple of days though. No — it wasn't Bitconnect. Just that the exchange volume was huge.
I reinvested and continued doing this until the community decided to change the mechanism — they requested to burn the tokens — and the dividends slowly dried up. Less returns are better many thought.
Still the tokens were valuable. At 30 cents, my tokens were worth $75000 at least.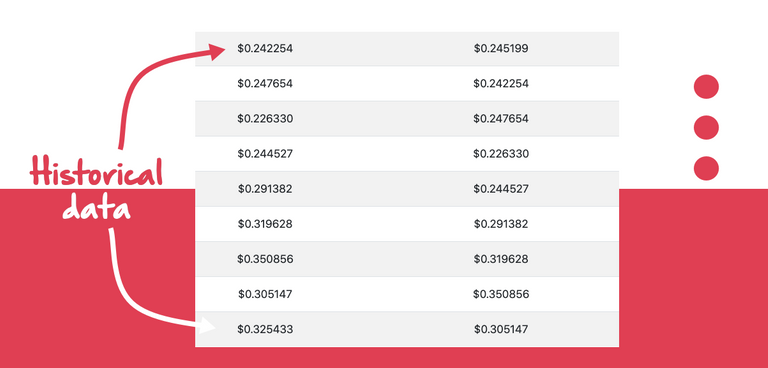 This was the worst part:
The DPoS mechanism (community voting) turned against the exchange though. What the community decided was good — wasn't actually good. But the decision was done and the plan executed.
And so the exchange went silent for the next 9 months.
Everything seemed normal. Decent volume with washtrading.
Then the community also created a new proposal to buyback the token — to increase the value of FT. The buyback was done by the founder from his $150 million dollar (which he revealed later).
Anyway, there were few issues here and there but nothing significant. The founder knew the community can't innovate.
That is why he created another new mechanism to lift the token's value. A new public chain was also built. But this genius couldn't create the impact he once created — and the entire scene turned into an experimental ground until that ONE big day — that day which changed everything:
---

---
This is the mysterious part. It is a puzzle no one can solve.
On February second week, Zhang decided to go against his own team — and decided to burn all the FT tokens. Deep down, community was first. And so the price pumped immediately.
But the team never liked it.
Few hours later, the exchange shuts down.
Rumour #1: The angry team decided to destroy all the important files and the entire system. Then mass quit.

Rumour #2: The Beijing police found out the FCoin office was operating from Beijing (it is illegal to operate crypto exchange in that city).
Whatever the case was, the exchange was closed without any announcement. It continued for the next one week. As everyone were forming opinions, Zhang then publishes an article: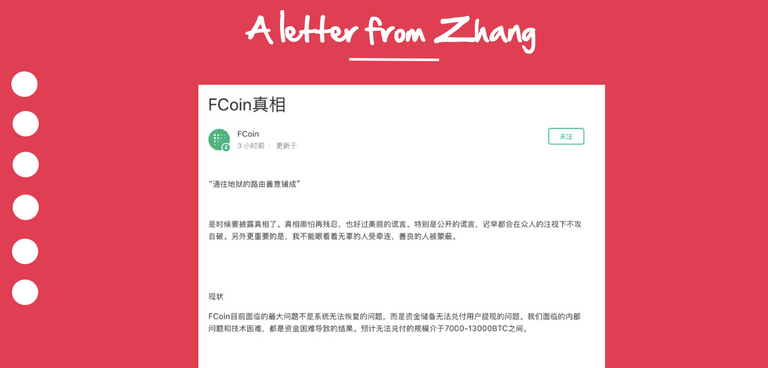 This Chinese article says he would rather share bitter truth than beautiful lies — and shares the entire journey of how a small startup booking $150 million profit lost its way because investors found a loophole.
And this loophole allowed them to withdraw more money than what they actually had.
This "data error" costed $130 million.
And so, in this letter, he decided to say goodbye. He also promised to pay back by starting a new project.
---

---
This is where everything got ugly. His goodbye wasn't appreciated. And really, I have never seen anything like this.
Remember the message to kill that man? That man was Zhang.
These people were dead serious.
They found his passport — shared all over the place — and even had a bounty on him for a couple of Ethereums and Bitcoins. Most of that was written in Mandarin. But I found one on Twitter: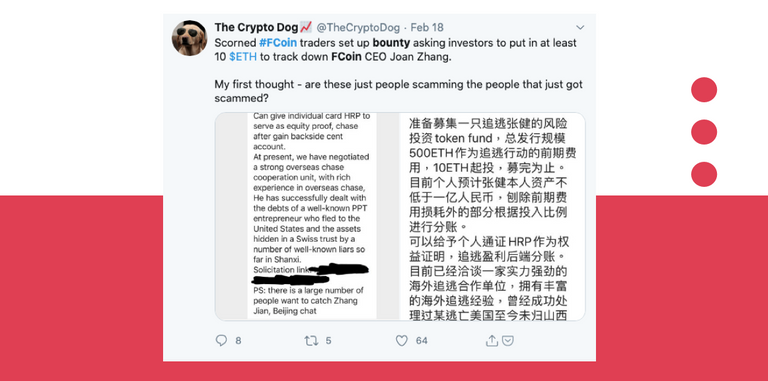 If that wasn't enough:
I saw videos of Chinese people standing outside the police station as Zhang's wife and family were inside. They were looking for help against these violent investors.
Zhang, of course, was missing.
This was the moment I stopped and started thinking. People can turn into animals for money. Our entire life revolves around this money. We breathe for it. Work for it. And spend our life on it.
To the point: I saw Chinese people writing poetic threats (never seen them before). Then they shared it — on Telegram. Weibo. WeChat. It is filled with every imaginable slangs and threats.
Zhang once again reappeared. This time with a solution.
He handed a couple of million dollars worth of cryptocurency to some key people (called the committee) — and decided to say goodbye until the handover was complete.
Zhang also promised to repay this debt until his death. But no one trusts him anymore.
---

---
Now the exchange is up as FCoin.pro (but no trading). Like Hive, there is no CEO. No leader. And no executive.
Even though it was mentioned $130 million — the debt is actually $185 million. The entire community is also coming together to repay the debt using a new mechanism.
Plus, one of the big time investor took the initiative to rebuild everything. This time, though, with complete transparency by implementing Zero Knowledge Proof mechanism. One can see the number of cryptos held by the exchange against the users asset.
It has been over 5 months now. We are seeing a tiny ray of hope.
First, the debt of the non-native cryptocurrency will be paid. This could take months and years. Then if everything goes well? The native tokens (which I hold) can be redeemed. The price can be a cent — so $50,000 will literally be $2500. Or even a dollar — that would be a quarter million dollar.
For now, they are worth zero.
---
Few takeaways:
---
What you see is not what reality is.
---
Even the highly sought-after DPoS mechanism can break things.
---
Never assume you know everything. In crypto. And in life.
---
Never associate your self-worth to your investment. (Very important because I questioned myself)
---
Invest with this assumption: "If the money is gone, I will still be okay."
---
Alway work hard. Because if everything fails, you can at least trust your work ethics.
---
Manage emotions. Feel it. Embrace it. And then let it go.
---
And with these takeaways, I end this article. I hope and wish you found something valuable in this terrifying story. If you would like to write your own shitty investments, feel free to do so.
Let it out and see them as life's greatest lessons. In fact, I take all of these as an "expensive education." It has showed me my true strengths. My ability to face rock bottoms. And still walk out with a smile.
All these events should only makes us stronger. 💪
Cheers,
Sid
---
Liked this article? Feel free to comment and upvote and reblog.