Hello!
I saw a chart from @chartsBTC twitter that made me think. It is this one: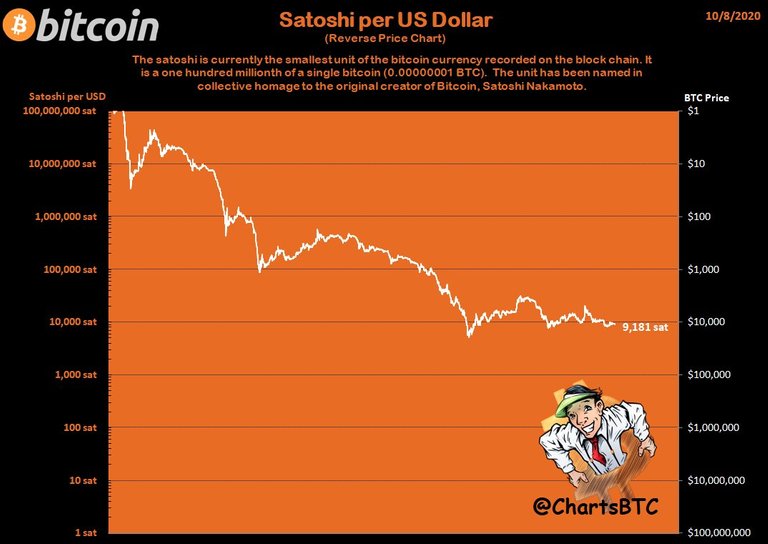 You all know that the smallest unit at we can divide Bitcoin is called Satoshi. Some traders are used to analyze the price of cryptocurrencies in Satoshis, but this is not widely spread.
As you can see in the chart, 1 USD $ was at some point priced at 9,181 Satoshis. As the price of Bitcoin increases (and you can be certain that it will) the number of Satoshis you will be able to buy for 1 USD will be lower and lower.
At some point people will start pricing more stuff in Satoshis and who knows, maybe we will be able to price things all over the world in the same currency, Bitcoin.
This has some advantages, can you imagine traveling all over the world and knowing the price of each product easily because it is priced in Satoshis at every store?
I am not sure that this will happen, but it makes sense to understand it as a possibility.
This week seems that Bitcoin is waking up, FOMO could kick in at a y time. Stay safe out there!
Enjoy! 😊
---