Hello!
I am really happy today, I got 1200$ for free in my Ethereum wallet.
The UNI ERC-20 token was released by Uniswap and airdropped to all the wallets that provided liquidity prior to the 1st of September. And I am glad I am one of those! 😊
When I arrived home I checked if I was able to claim the tokens and BINGO! I got 400 of those UNI tokens on my wallet almost instantly. The question here is...
Should I sell or should I HODL?
Well, I don't know what is the best decision, time will tell.
Finally I sold it for 3$ each because I want to provide liquidity when they open some Liquidity Pools tomorrow and start earning UNI tokens again.
That's a nice FREE 1,200 $!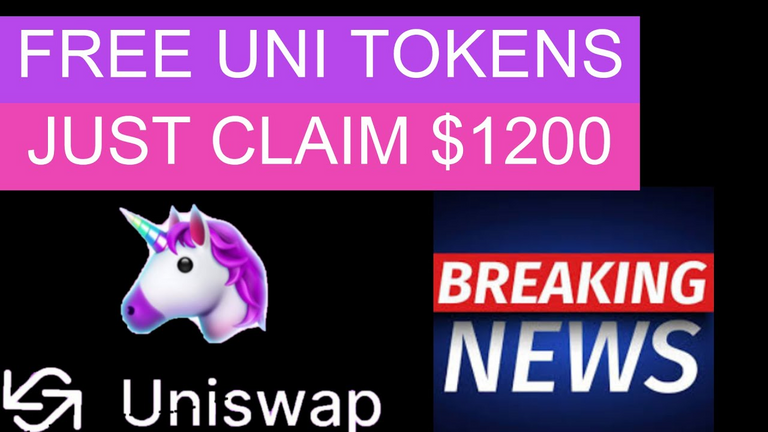 Some hours later the UNI tokens are trading at 3,70$. I missed some gains here...

But I hope to get a nice APR for providing liquidity in the next hours. I will share with you how this experiment works.
The worst part of the story?
The Ethereum blockchain is actually full, the fees are extremely high. I paid 30$ as fees in 1 single transaction. That is TOO MUCH in my opinion.
If this DeFi craze keeps growing, things will get even worse. Ethereum needs to solve their scalability problems as soon as possible. This is something I am really interested, I read some good articles about it and this issue is not something that will be solved easily.
Ethereum 2.0 will work better (we all are hoping that) but these upgrade will not solve the problem entirely. It seems that we'll keep having high Ethereum fees for some time.
Enjoy! 😊
---