Hello!
Yesterday I wrote a post about KOINOS mining. Well, the mining started today and will last 6 months. The objective is to have a decentralized coin. For that reason they made mining accessible for regular users and regular computers.
In fact, I have alreasy mined my first KOINs! Look at this: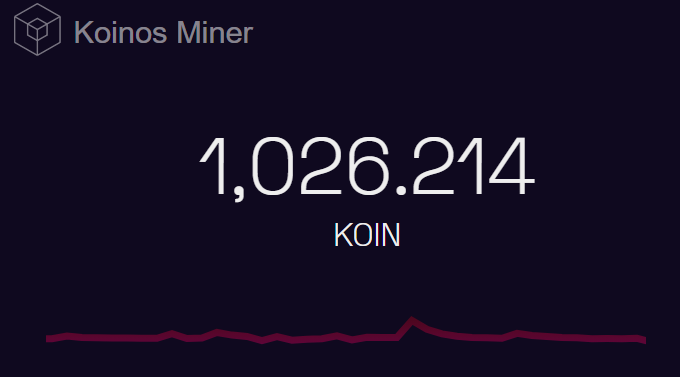 The worst part is that I have to pay gas fees (Ethereum) to get the coins to my wallet.
The miner have an option that allows you decide how many transactions you want to make per day or per week. I actually have selected 4 transactions per day because I want to see that everything is working.
The first minutes were quite buggy but now it seems stabilized and working. Let's see if I am able to make it work for 24h. I am wondering how many coins will I receive for one day of mining.
I've read the whitepaper and initially there will be 100,000,000 Koins, and the inflation rate is set to 15% per year, without any maximum supply. The governance can decide to modify such inflation rates in the future.
So, it basically is a coin without a maximum supply, and the inflation is quite high in my opinion. I don't like this structure but I will give it a try. The people behind the project are good professionals and I think that they will deliver a good product. Hopefully developers will want to use it.
Stay safe!
Enjoy! 😊
---