Hello!
In my last post I discussed the idea of Retail Money entering crypto again. The peak of retail money was at the 2017 peak when masses were FOMOing to enter this space.
With the recent increas in price of Bitcoin, the news are flooding again with thousands of articles, tweets and videos talking about cryptocurrency.
This inevitably will end in huge inflows of people to this space.
If you were wondering... HIVE included!

Source
Last days I noticed an uncommon list of users that are starting to follow me. I know I make really good content 😉, that is severely undervalued but this surprised me.
7 people followed me in the last week, compared with just 2 people that followed me for the last 23 days of the month. Something is happening? Are people joining HIVE again?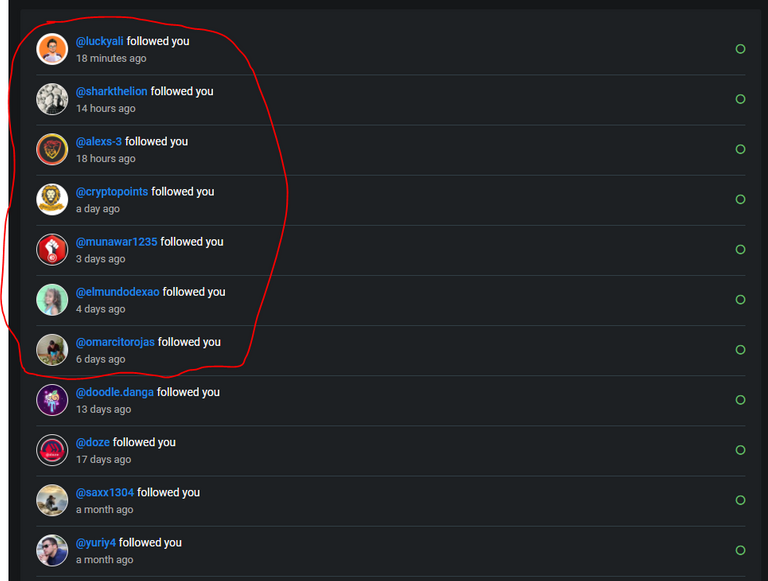 Well, let's take a look at the best stats published by @penguinpablo.
Number of posts (including comments)
We can see that there is a peak in the number of posts for the last days, but not something really significant.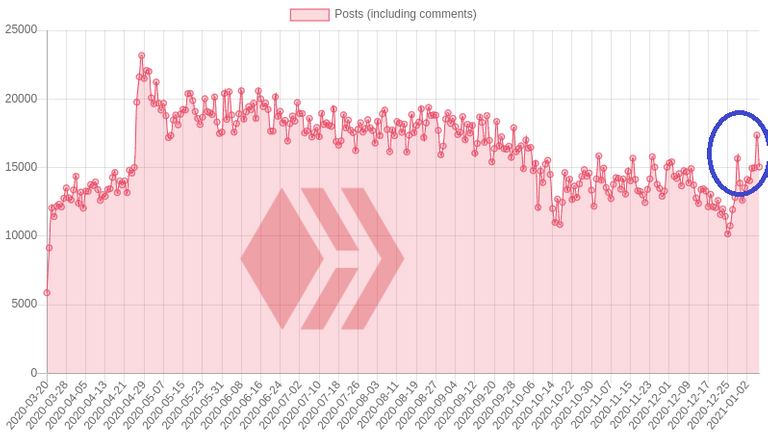 Daily number of users that are posting (Hive/Steem)
Here we can see that Steem has also have an increased number of users posting.
It seems that the decreasing trend is starting to change. This are good news!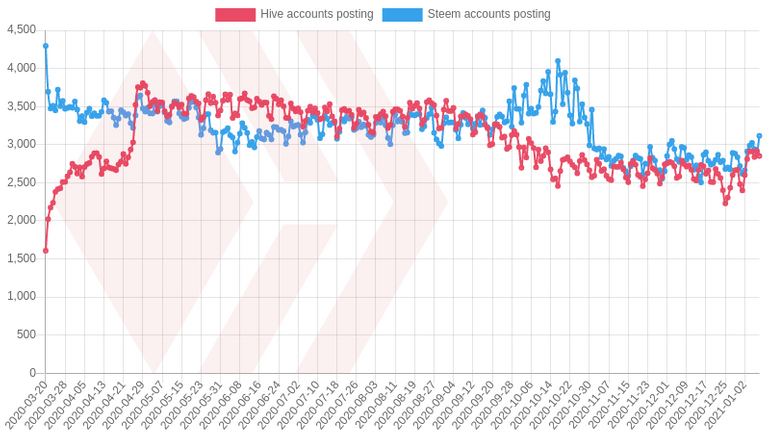 New accounts created (Hive/Steem/LeoFinance)
I am not a big fan of this metric because users like @edicted are creating a bunch of accounts, but is something interesting to look too: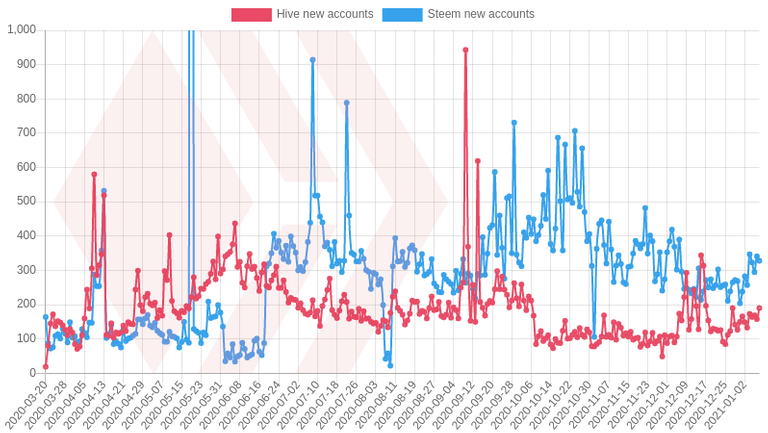 Small spike lately, we should see if this trend continues in the last days.
Now it is turn for Leofinance. I've made a quick chart with the new users. The data is from the Leofinance discord server, so it could not be correct.
You can see the spikes for the last days. Nice to see this growth.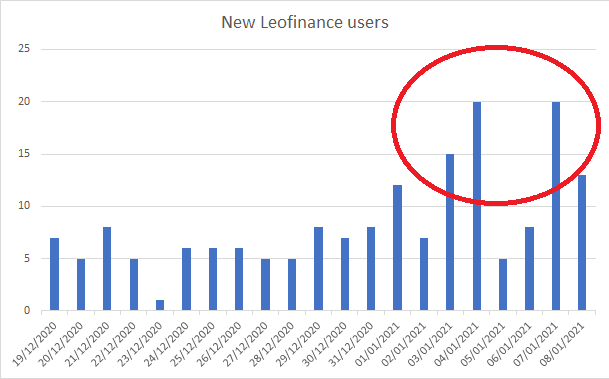 Slowly but surely, thei are coming.
Be prepared.


Follow me on Twitter


Follow me on Hive


Follow me on Publish0x