Hey All;
Off lately I've been exploring a new ERC20 token which is named VIDYA and its ticker on coinmarketcap and other portals can be explored/recognized by the name VIDYA.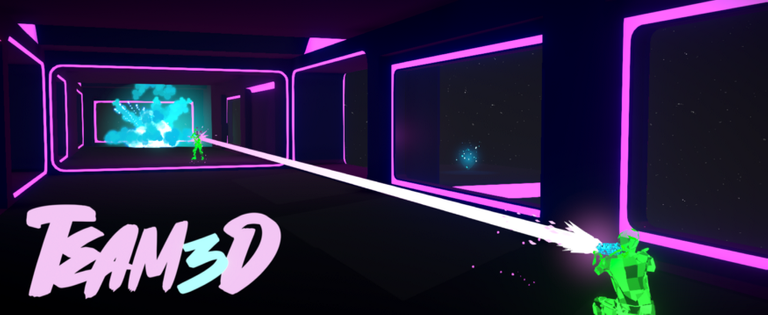 The following is the image that is taken from coinmarketcap and represents its current trading price as well. Currently, it's trading at around $0.03 cents and is down 10% today.

Its been a while that I have been hearing a lot about VIDYA. And when I first saw it and looked at its price it was like 1ETH = close to 4K VIDYA tokens. Quite expensive and I just let it go off then and kept it in my watch list to be explored.
VIDYA In a NutShell
If you were to ask me about VIDYA in few lines. Then my answer would be that it's basically focusing on the following things::-
DeFi Gaming
NFT generation available in the ecosystem; following is the picture taken from Medium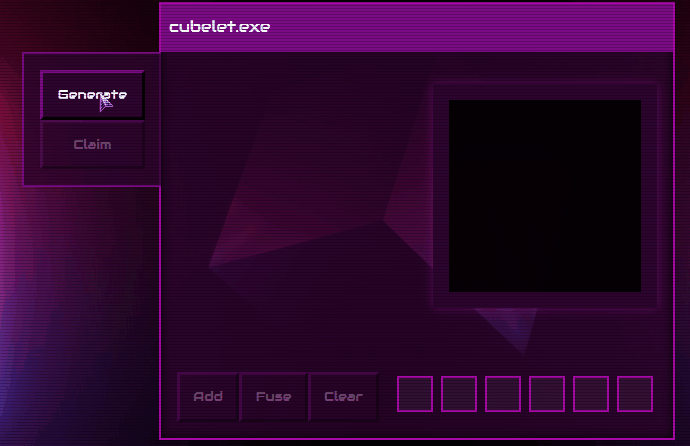 NFT staking in-game
Staking & Rewarding VIDYA tokens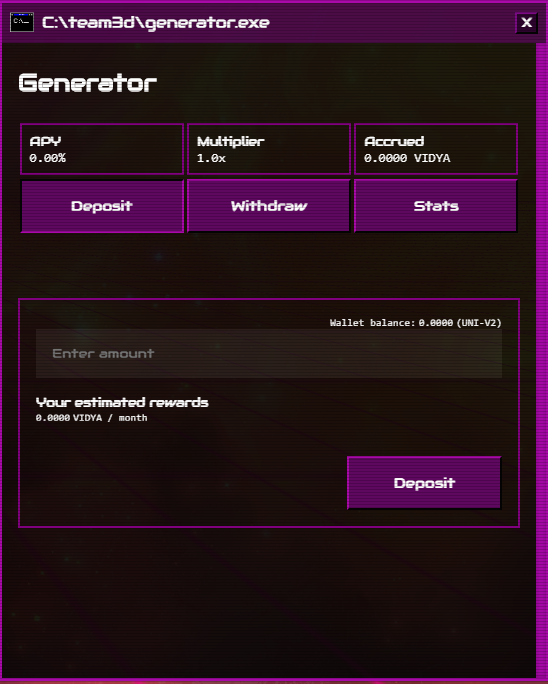 Liquidity Staking Via Viday's Generator
Dynamic & Well recognized team. If you look at the projects that the Team3D has delivered you will get a better idea of their creditability and the work/projects that they have delivered so far. Here is the list of projects that the Team3D has delivered/worked or has been part of;
TronGoo, TronFarms, BroFistCoin, 0x60, Uptrennd, UniPower, GemBites, and many more.
The Big Question - Whether I'm Investing?
Looking at the price which is lucrative, I'm thinking to invest around 1 ETH. If you look at the total supply of the token which is 50 Mil., the token economics, the development of the team3d.io website, and the overall work done thus far I strongly feel that its a strong buy and a good opportunity to have some VIDYA tokens at the current price.

As of writing this article, I haven't purchased any VIDAY token but in the near future, I do plan to grab some of these DeFi VIDYA tokens. On UniSwap as of now, 1 ETH will get you close to 12K VIDAY tokens. Considering all the factors that I stated above and the current development state of the project, I feel that VIDYA has a strong potential and one could easily gain from it in near future. But no Guarantees here in this Crypto Space ..Please DYOR..
I'll do another post once I've bought the tokens and let you know the price I entered/bought VIDYA tokens.
Have you heard about this project VIDYA? If Yes, what do you think about the project and its near future? Would love to hear your views/thoughts on VIDYA
Best Regards
PS:- None of the above is a FINANCIAL Advice. Please DYOR; Do your own research. I just Plan to buy some of the VIDYA tokens & have been following the project closely that's iT...
Image Credits:: team3d, medium, Coinmarketcap, UniSwap