Lots of bullish patterns to discuss today...
First, the downtrend was breached and has now been retested from above. If we stay above it, this is very bullish!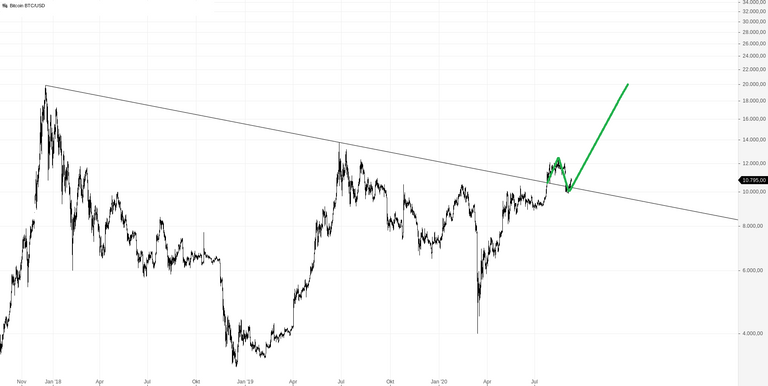 Second, BTC is working on yet another W-reversal or W-bottom.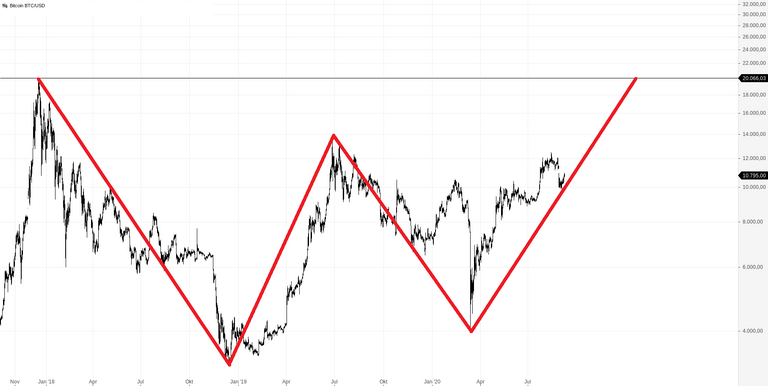 Here we had a W-reversal in small...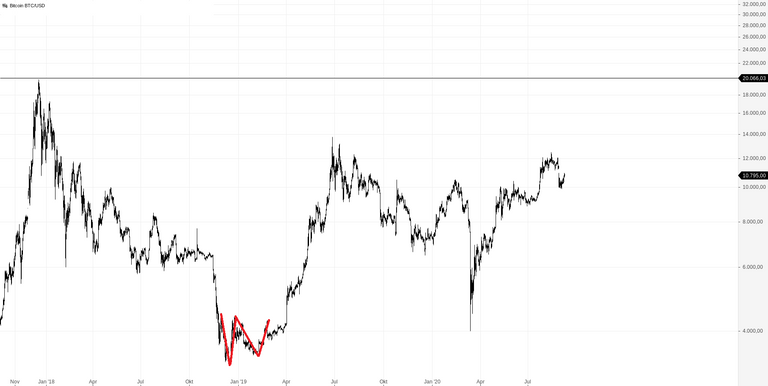 And this is the most obvious giant cup (and handle?) pattern ever: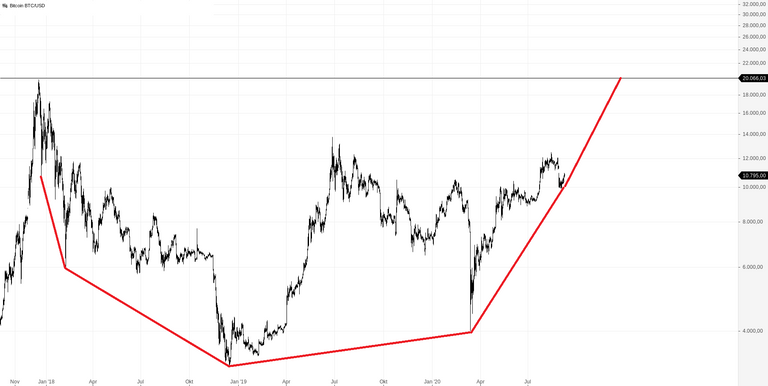 All of the above are bullish chart patterns.
I have been constantly stackin more sats and I will continue to do so until we hit 20k. Above 20k, I will only stack more HIVE.
If you have not heard of it yet, today we had the biggest Bitcoin news of 2020... The CEO of MicroStrategy, a software development company based in Vienna, announced today that his company now owns 38250 Bitcoins as a reserve currency. That is huge, because others will follow... And soon, lots of big companies will own BTC as a store of value...


https://www.coindesk.com/microstrategy-ceo-michael-saylor-bitcoin
Good times ahead if you own Bitcoin... stay tuned for more...


Feel free to use and share my charts, but please mention me, @ew-and-patterns as the author. Otherwise it is considered plagiarism and I will flag you and advise my friends to do the same.




Please consider leaving a comment, like or rehive, if this post entertained you or helped you see things differently...
Have a nice day :-)


#bitcoin #btc #crypto #cryptocurrency #cryptocurrencies #steem #sbd #ethereum #eth #ripple #xrp #bitcoincash #bch #eos #litecoin #ltc #stellar #lumen #xlm #digibyte #dgb #cardano #ada #iota #tether #neo #tron #trx #omg #verge #xvg #bitshares #bts #nano #monero #xmr #dash #ethereumclassic #nem #binance #binancecoin #vechain #tezos #omisego #steemit #money #life #altcoin #altcoins #trading #investing #investment #investments #forex #forextrading #market #finance #gold #silver #commodity #commodities #stock #stocktrading #stockmarket #facebook #fb #apple #aapl #spx #xau #xag #usdjpy #usd #amazon #amzn



Updates will only be posted on HIVE !!!