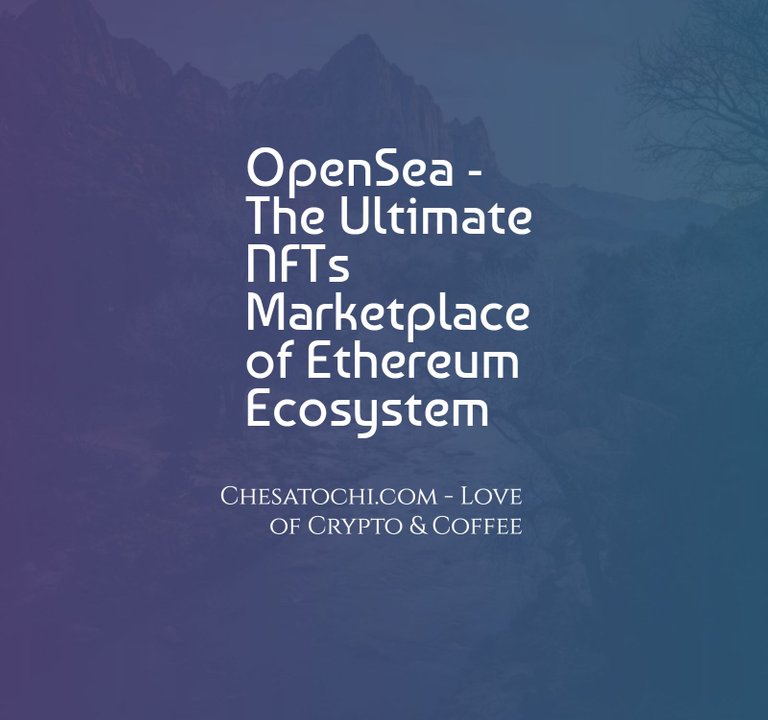 Article link: https://chesatochi.com/opensea-the-ultimate-nfts-marketplace-of-ethereum-ecosystem/
Introduction
Do you love to have everything under the same umbrella and save your valuable time?
Do you love the world of NFT (non fungible tokens)?
I am and I bet you are!
What covered in this article?
I talk about the NFTs aggregator OpenSea where you have everything under the same roof.
Basically, you can browse collectibles, digital arts, and game items from various sources. It is convenient instead to log on to many websites at the same time.
Conclusion
I hope you had a delightful time reading my article and if you find value in my content.
Take a couple of minutes of your time and check my website, subscribe to my newsletter, and listen to my podcast.
Website: https://chesatochi.com
Podcast: https://anchor.fm/chesatochi
Newsletter:https://chesatochi.substack.com/