Hey Jessemployees
I was listening to a podcast today, and the guy said something along the lines of if you think Bitcoin will go up 10x why not put in a year's salary right now and capture 10 years of salary in one go!
I found that quite profound, and it got me thinking we all work to live and money has become a proxy for production. Even in our heavily financialised economy, we are still seeing people associate money with an output of work; it's become our measuring stick of life, success, freedom and even influences!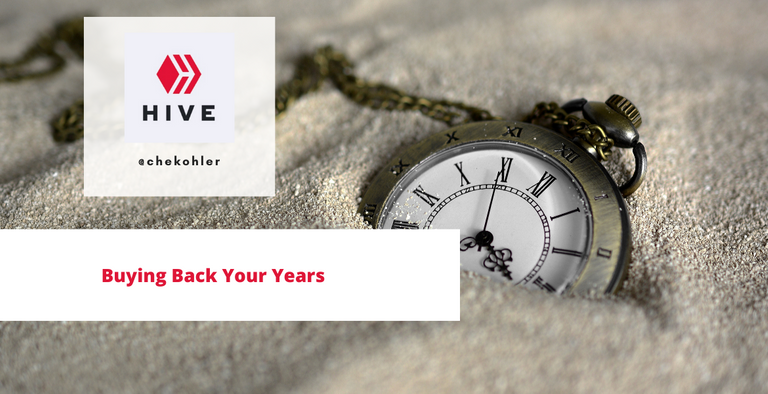 Running faster to remain in the same place
All fiat currencies are running away in the debasement of its value in a sort of competitive race to see who can steal more productivity from their citizens and trickle up that value! While those in developed nations may not be feeling the pinch just yet, I can attest to it living in the third world, so to speak.
Each year that you save your previous year's savings are worth a little less, and it's why we put so much pressure on debt instruments to survive, and our jobs and income needs to increase as our expense margins increase!
A person can only absorb so much of the rising costs before it starts to affect the quality of life. We all feel the pinch differently, and many choose to ignore it or normalize it, but it's not going to go away.
The fact of the matter is we're earning more each year to keep less of it.
How much do you cost per year
Depending on your means of income and your spending preferences as well as the currency you deal in and what part of the world you live in these will all affect how much of your working hours you need to sell to survive.
Selling your hours has its limits, we physically cannot work 24 hours a day and therefore have a cap on what we can earn to survive, so we look to automation and other instruments to make us more productive and give us back more time.
The same is true for investing, we have a cap on what we can earn, but we can take what we earn and leverage it to make it more efficient and valuable.
So ask yourself, is your years salary enough for you that if you continue to repeat this for 50 years, you'll be able to survive with the growing rate of inflation?
Trying to fight something that continuously compounds is a losing battle the only thing you can do is get n the side of something that compounds against it, like a Bitcoin!
I want My time back
I've put about 8 months of salary into crypto over these last 4 years, and with each year I become more bullish! Investing a years supply of fiat into crypto is one of my goals now since I'd I'm right, and this thing does continue to extrapolate on its historical trend line we should capture 10 years in the next 2 and 50 years In the next 8.
Will losing one year's salary hurt if I lost it all? Absolutely, but I am young enough to afford to lose it all and continue to work to get earn capital.
To me, trying to capture additional years that I don't have to trade for work and to live is what keeps me in this space and keeps me motivated to invest.
Early retirement anyone?
Have your say
What do you good people of HIVE think?
So have at it my Jessies! If you don't have something to comment, comment "I am a Jessie."
Let's connect
If you liked this post, sprinkle it with an upvote or esteem and if you don't already, consider following me @chekohler and subscribe to my fanbase
| Browse & Earn Crypto | Stack Sats For Free | Earn Interest On Crypto |
| --- | --- | --- |
| | | |
---