Hey everyone. It has been awhile since I wrote my last post - 19 day to be exact.
With the title of this post, I kinda feel like I just started the first, official #awolfromhive support group. Life has been a crazy, chaotic whirlwind the last two weeks.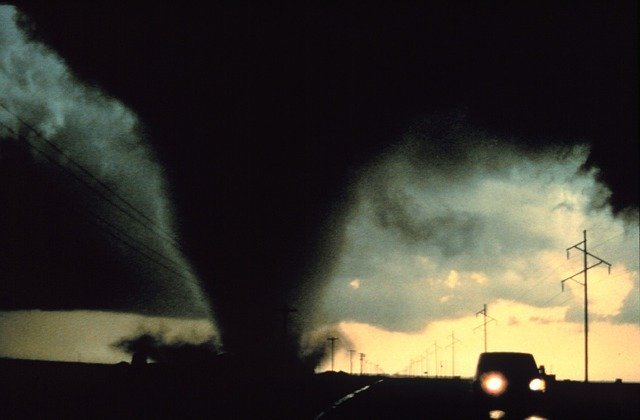 image source - pixabay
July 26 - August 1:
Monday
Just a normal start to the workweek.
Tuesday
My wife and I were just about to finish our morning lap around the block when our oldest daughters calls. She said one of her younger sisters is not doing well.
We walk into the house to see my third daughter in tears. She is noticeably shaken and for good reason. Her body is "glitching." She can only partial control her movement.
Her right arm was tingling and difficult to lift. Her right leg could not move more than an inch off the ground. And the right side of her face (her eye and mouth) drooped ever so slightly.
Thanks to Dr Google, we assumed the worse - a pediatric stroke.
A friend of the family, who is a nurse, recommended we immediately take my daughter to the ER. Three things happened while my wife and daughter were at the ER.
Her symptoms subsided after about 90 minutes and a headache came one
My daughter just wanted to be home
The ER doctor believed that my daughter needed some tests that could not be provided in city
With much urgency, the ER doctor set up ambulance transport to a larger city south of where we live. On the trip down south, my little lady feel asleep and got some much needed rest.
My wife and daughter would end up spending the night at the second hospital in one of the children's wings.
Wednesday
It was strange being at home (overnght) with the remainder of our crew with my wife and one of my kiddos being absent. We stayed strong, but we wanted them back home as much as they wanted to be home.
My mom and dad had offered to come up to our house so that I could go down to the hospital. In typical mom and dad fashion, I mentioned leaving about 9:30am. They showed up at 8:30.
While on my way to the hospital, a few doctors come in the visit with results about my daughter's late night MRI (magnetic resonance imaging) and MRA (magnetic resonance angiography).
Good news! No stroke, but we still did not have an idea of what caused the symptoms.
Shortly after I arrived, my daughter was ready to be discharged. Additional follow would be needed by that would be on an out-patient basis.
We all arrived home, after a short stop at the Chik-fil-a drive through. Hugs and smiles were shared by everyone. I was glad everyone was home, but there were still many unanswered questions.
Mom and Dad headed back home and planned a day trip to see my Dad's mom and dad. My grandma had been diagnosed with AML (Acute Myeloid Leukemia). She had been given weeks to live. She beat the odds and had enjoyed a few more months of life, but in the last few days, she had been going down hill fast.
Thursday
I woke up at 5:55am with the thought that Grandma had already passed. Around 11am, I received a call from my dad saying that his mom had passed at 10:57am.
<Friday, Saturday, Sunday
I have been at peace with the possibility of my Grandmother's passing for some time. My worldview leads me to believe that she is in a better place, no longer held back in mind by dementia. Her body is not longer shackled by AML.
Though others feel the same peace, her husband (my grandpa) and her boys (including my father) were (are) grieving deeply. It is hard to watch someone grieve.
August 2- August 8
Monday
Grandma was placed in her grace about 11 am. Only grandpa, the boys, and their wives were present. COVID and Grandpa's wishes changed up how I imagined this day would go. Grandpa said he could no bear to have a lot of people see him cry as they placed Grandma in the ground.
At 3pm, our extended family gathered (grand and great grand children included) for a memorial service. I was honored to be able to share some of my memories of my Grandma. She made the best chocolate cake - her recipe called with Miracle Whip. So strange but so good!
Our family rarely has a gathering that does not include food. Even when death knocks, we choose to celebrate lives welled lived and our family bond.
The two hour ride placed us home about 9:30PM. It had been a long, tiring day, but we were where we were suppose to be that day. Celebrating life and loving on each other.
Tuesday and Wednesday
I am blessed that my work allows for bereavement leave. I needed some time to physically and emotionally rest.
Thursday
My wife and daughter had to travel down south again for a follow-up appointment. The neurologists gave an official diagnose of hemiplegic migraine.
I never heard that a migraine could cause stroke like symptoms. It is quit possible that my daughter will never have another episode again in her life, but if she does we are better prepared on how to move forward.
Friday
Might today be just a normal, regular kinda day? It seemed to be.
But sometimes normal does not last long. My wife received word that her father had fallen to the ground and started vomiting. At the moment of the call, he was being transported to a local hospital.
All signs seemed to indicate a stroke. MRI results later confirmed it to be true.
Final Thoughts
Sorry if I bored you with the details of the last two weeks. As I was writing this post, I was reminded of all the things that happen in life that keep us separated from others.
COVID throws a crazy wrench into the journey we call life - both online and off. Sometimes offline relationships and life events cause us to pull back from our #hive community.
I am still very much committed to the community, the people, and the projects - even when I can't write a post every single day (or week).
I am @sumatranate and this concludes the first, official #awolfromhive support group meeting.