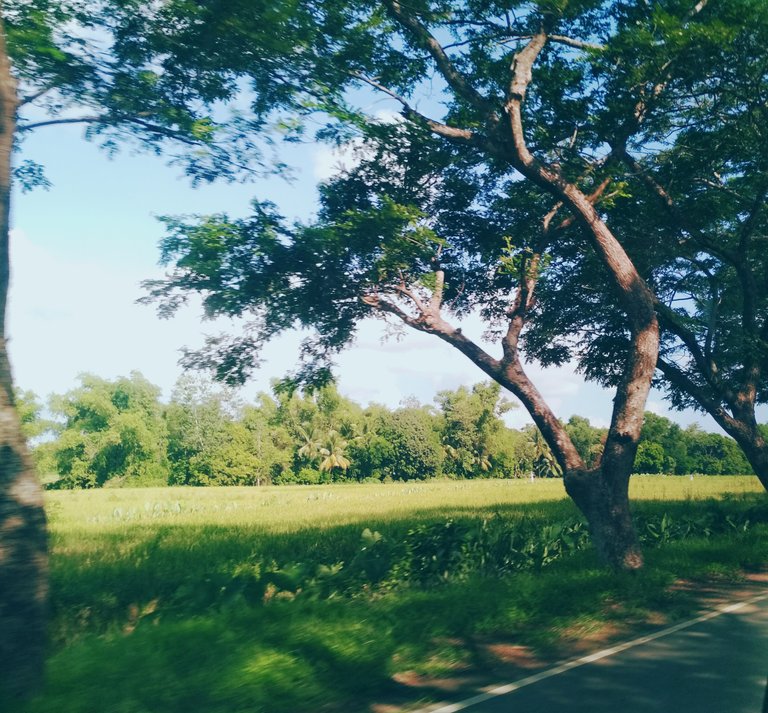 It was exactly a week ago on this same day (Wednesday) when I had the longest walk and I was happy I was able to make it. It made ME smile. Yes, it was a smile with pain in my heart. The photo above was taken during our long walk.
Traveling was hard for us due to this pandemic that we still need to secure our priority number at the City Health Office to secure a certificate to travel to cross the border. Only thirty persons per day are allowed to travel and because of this, we need to go earlier before eight in the morning.
There's no ride available at 5AM so I had to walk along the lonely road that used to be a busy street. But I have to do it because I need to. I silently blamed myself for not updating my driver's license before this pandemic, and now they're so strict I better walk or else I will be penalized!
Anyhow, it was a nice walk to sweat out and to do some mental exercise to keep my composure when we travel. Our close family friend met me two blocks away and we took a ride.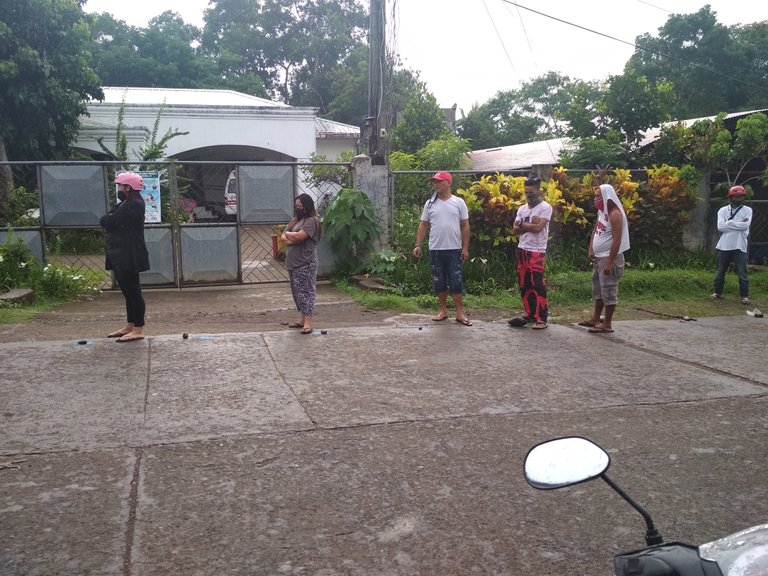 Social distancing was strictly followed. At last, we were able to finish at around 10Am and hastily went to our destination. It was a heavy walk when your heart is weary. I felt I couldn't face it.
I felt a sharp stab in my heart hearing my daughter's cry, and sobbing profusely. I didn't know what to do at that moment because I myself was struggling not to lose control, but I need to be firm for her.
The casket was so small that those who passed by felt the sorrow of the mother. They would say it's so hard to lose a child.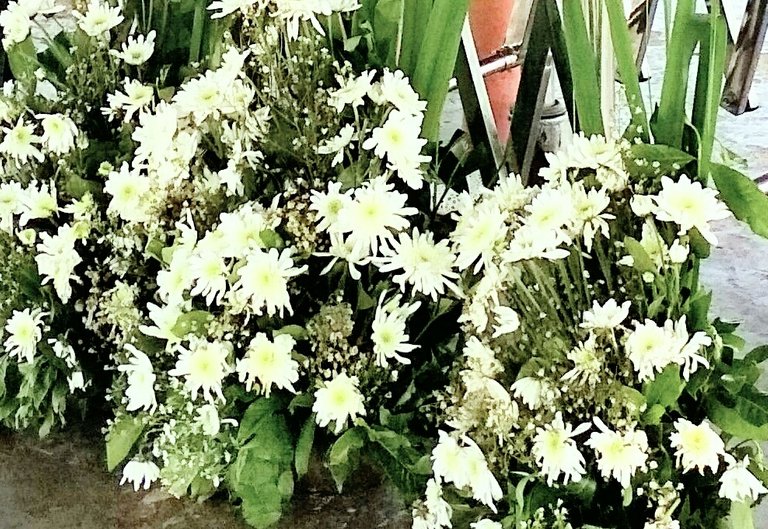 It was a relief to find a pastor who was able to meet the couple to conduct a service for two days where they were also given a counseling.
It was a long walk in going to his final resting place. It was not meant to be that way. He was supposed to be in his crib snoring after after nourishing milk from his mom.
The happiness he brought to us
My readers, her baby was merely 16 days old through normal delivery. He was healthy and so cute. His parents were overwhelmed with joy of his coming. All of us were happy too. I was eager to travel, but they assured me that they will be coming home when everything will be back to normal. I contented myself with our video calls and the photos sent to me.
Then I felt something was wrong. There were no calls, no photos. I sent a message to our family group chat: "Baby, wer na u? Miss na ka ni Lola.." there was no reply. It was only then that I've known of their baby's heart failure. He suddenly had hardship in breathing. He had a small hole in his heart and other genetic imbalances called metabolic acidosis. The doctor said that her child is not fit for life because it will be a lifetime suffering for the child.
Perhaps it's true, but my daughter's answer was that she will do her best (she's a nurse) to take care of her son. It was their long awaited moment. They got married a year ago. She finished her contract abroad because she wanted a family.
Unanswered Prayer
At this point in time, there were questions so hard to answer that even our pastor couldn't cite a verse in the Bible to appease the grieving heart of my daughter. There was so much pain when she asked "What else was lacking? I took care of him since day one when I conceived him. We did our best yet it was not enough. You see, other babies were even dumped in the garbage pit yet they were found alive! I prayed to God to help my son, to give him more strength to fight, I asked for His healing power but He didn't answer my prayer. Why? This question was raised that our pastor with all his heart that It is God's will and that we cannot fathom God's plan for us. Perhaps there are good reasons for all these things.
We all understand the bitterness in her voice when she said that no verse in the Bible could wash away the pain that she was suffering deep within. I felt it having lost two kids aged 18 & 32. As a mom, I couldn't bear seeing her that way, especially when she pumps her milk, which was supposed to be intended for her baby. It was an agony!
The Best Daughter
You know guys, my daughter was almost perfect. She's the daughter one would wish to have. She was never a pain in the family. She was beauty and brains combined. In fact, she was a consistent valediction in school where she graduated in Nursing with Cum Laude honors. Would you believe that she got a 100 and 99% grade in college? She did. She's a religious child as well that they still conduct a church fellowship in Saudi. It was good that the king allowed them to do it so long as it's not done in public. So where did she go wrong? We couldn't answer during that time, but let her pour out all her miseries.
Two days ago, I sent her a message that Baby Jacob was an angel of God and they shouldn't lose hope. I said that such things happen and I know she knows that there are many cases as that of baby Jacob, but this time, it's her baby's case.
The wound is still fresh in her heart, but am confident that she will soon accept it in God's time. I have bumped into my friend @olivia08's post in Eco-Train which is something about "when everything is almost too good to be true but it's not enough". Well, this is an example of it. The couple had been childhood sweethearts and they waited for ten long years. They were both breadwinners that we were all happy to see them enter into the sanctity of matrimony. It is my fervent prayer that both of them will be able recover and accept it and move on for the better. I know that it's a long walk to reach that road, but am confident that God will never forsake them.
Thank you for your time my dear readers, and thank you @tattoodjay & @elizacheng for this space. I am also thankful to @mers for her post in Inner Blocks Community where I am posting it now.
Keep safe everyone!
Till then,